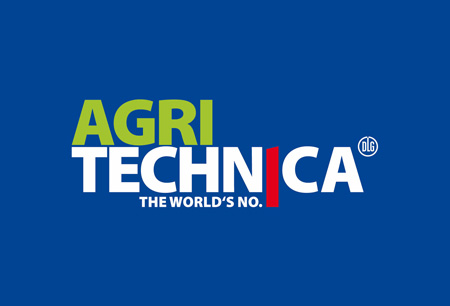 Agritechnica
Hannover, Germany
Book Hotel Online for Agritechnica
Book Now
Event Update
The event will take place in 2025 at the dates of November 9th to November 15th. The fair will be held at the Hannover Fairground in Hannover, Germany. The venue will not put in place strong Covid-19 prevention measures due to Germany removing its pandemic-related restrictions.

A Brief Overview of Agritechnica
Trends in agricultural machinery have never stopped evolving and the new innovative technologies keep us in the race for better efficiency and sustainability across the full value chain in the sector. As the leading international trade fair in Europe, Agritechnica is going to be the platform for advancement of the solutions and concepts in agriculture from agricultural engineering to machine construction.
Book a hotel in Hannover near Hannover Messe for the extra convenience. Agritechnica 2023 is hotly anticipated and generates buzz among trade visitors. The best strategy is to plan your business trip as early as possible and benefit from early booking deals. GETA ltd knows all the best places to stay in Hannover and accommodates budgets of all sizes. Over the years, we've become veterans in providing accommodation for exhibitions and deliver a flexible, fast service. At the same time, we work with groups of all sizes. Compliment your hotel reservation for Agritechnica with one of the many services in our portfolio.
Why Your Visit Is Worth It
Agritechnica has much to give its exhibitors, which transforms it into a preferred platform for all B2B networking and cross-border purchasing. The trade show lives up to a long history of not just high-quality visitors, but traditions and a support programme unlike any other. A fair booth pays for itself almost immediately. Here's why:
458,000 visitors from 130 countries have walked the halls;
2,802 exhibitors from 52 countries have reserved booths at the exhibition centre;
Agritechnica is a B2B and a B2C event;
There's a combined forum and conference program;
Education is a top priority – Campus & Career;
Separate events like Dealer Centre, Forestry and Wood
Industry Relevance
Agritechnica as you experience it now is a considerably young affair. The first edition was held in 1985 in Frankfurt, Germany, which continued to be the fair's host for the first 12 years of its existence. It was only in 1997 that the event moved to its current home, Hannover, Germany, where a new edition rolls out every two years. However, it's important to mention that this show existed for far longer as part of the historically significant DLG Exhibition that had been running since 1887. It's this long, extended history that gives the trade fair its legitimacy and attracts so many exhibitors and visitors to this day. To exhibit here means access to an established community and network.
Agritechnica explores the full farming cycle from first seed to harvest to storage. The exhibition space is divided in the following exhibition areas – tractors & transport, soil & seed, harvest, crop protection & care, special crops, storage, systems & components, digital assistance, farm input, forestry, knowledge, trade & services. Agritechnica coincides with EuroTier and energy decentral. Together all three achieve synergy and create much necessary overlap specifically in the areas of transport trailers, mixer wagons, silos, hall & shed construction, wheeled loaders, telehandlers, slurry stores, and software & management.
Who Are You Going to Meet?
The short answer to this question is "many people from a wide range of backgrounds". The reason for this is quite simple. Agritechnica is open to professional visitors and the general public so that's already a diverse crowd. At the same time, this question gets more complicated when you see the product line-up. There's everything from agricultural software, biotechnology and sowing solutions to tractors, harvest technology and fertilizers. Another thing to keep in mind is that data shows local visitors from Germany stay for 1.7 days of the trade fair on average, while international visitors stay for 3 days on average. In terms of professions, there are agricultural enterprises, trade professionals, contractors, forestry professionals, machine manufacturers and engineers to name a few.
Jaguar, Steyr, Api group, MORRIS, AMAZONE, GAUGELE, UNIA, KRONE and John Deere populate the exhibition space with their latest machinery models and solutions.
Additional Value of Attending
The promise of lucrative sales lure visitors to Agritechnica, but the unrivaled technical programme keeps them alert and interested. Organisers have prepared for all kinds of professional interests and needs, so we're going to mention only a few. Since digitalisation and automation is on everybody's minds right now, one of the most popular events is the Systems & Components Future Lounge – a technical forum for systems, modules, components and accessories. Respected names in the field all gather to give presentations on subjects like Additive Manufacturing and the use of Technology in Production, Future Machine Architecture and Predictive Maintenance.
Agritechnica recognizes the value in investing in the next generation. Organisers have designated space in their programming to encourage young professionals. The Campus & Career platform informs newcomers about possible career paths and introduces them to potential employers. Then there is the Workshop live feature, which is a lot more practical in nature and teaches participants about vocations at agricultural machine dealers. Of course, there's also the Young Farmers' Day for farmers who've already entered the industry and want to form connections with their peers. The event creates the necessary space for all participants to share their own experience and talk at length about their challenges and journey so far.
The Outlook for 2023
We don't have much information about the upcoming edition of Agritechnica in 2023. Organisers are at work on the actual program, but in the meantime attendees can make the most out of digital content being shown on the DLG-Connect platform. The most recent event was held in May, 2022 and is the German-Hungarian Business Forum on Agricultural Technology.
The Forum is first of its kind and helps foster lasting relationships between agricultural technology manufacturers and dealers from Germany and Hungary. As a B2B event, the business forum aims to introduce supply to demand, encourage sales and lead to joint production between the countries. The German-Hungarian Business Forum received generous support and backing from VDMA Agricultural Machinery, the Hungarian Ministry of Agriculture, the Hungarian Export Promotion Agency and MEGOSZ (Hungarian Association of Agricultural Machinery Manufactures).
Be sure to check in regularly for any new announcements for digital events and changes made to the Agritechnica format.
Past editions
Agritechnica 2023
12.11.2023 - 18.11.2023
Agritechnica 2019
10.11.2019 - 16.11.2019
233,616
SQ M of Exhibition Area
AGRITECHNICA 2017
12.11.2017 - 18.11.2017
233,616
SQ M of Exhibition Area
AGRITECHNICA 2015
10.11.2015 - 14.11.2015
233,616
SQ M of Exhibition Area
How to get to Agritechnica

On Foot
from Hbf ~35 min with a bike
1h 20 min bike ride

By Car
From Haptbahnhof there are ony 20 to 30 min with a car
From Hannover Aiport via A2 for 30 min

By Public Transport
From Hbf - S4 to Messe Hanover/Laatzen for 23 min OR take U1, U2 or U8 for 30 to 40 min
From Hannover Aiport take S5 to Hbf and then U8 to Hannover, Messe/Nord (1h 10 min)