Agritechnica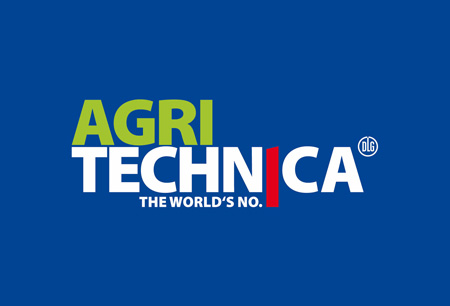 Agritechnica
Germany, Hannover
Organisers have announced no changes to Agritechnica 2022's dates of February 27th to March 5th. The fair will be held at the Messe Hanover in Hanover, Germany, which has put in place strong prevention measures. Agritechnica's safe business plan includes social distancing, contact tracing, first aid, regular sanitation, packaged food, and online-only registration.
A Brief Overview of Agritechnica
Trends in agricultural machinery have never stopped evolving and the new innovative technologies keep us in the race for better efficiency and sustainability across the full value chain in the sector. As the leading international trade fair in Europe, Agritechnica is going to be the platform for advancement of the solutions and concepts in agriculture from agricultural engineering to machine construction.
Book a hotel in Hannover near Hannover Messe for the extra convenience. The earlier you do the more choice you have in your business travel options. GETA Ltd gives you exactly this kind of flexibility as we beat everyone else to the best prices on the market. With a special tailor made offer from us, your online hotel reservation for trade fairs meets your high expectations and delivers on convenience in location. It's important to us you are strategically located.
Why Your Visit Is Worth It
Agritechnica has much to work to your advantage from its long-running traditions to the all-encompassing programming that caters to every niche's needs:
458,000 visitors from 130 countries have walked the halls;
2,802 exhibitors from 52 countries have reserved booths at the exhibition centre;
Agritechnica is a B2B and a B2C event;
There's a combined forum and conference program;
Education is a top priority – Campus & Career;
Separate events like Dealer Centre, Forestry and Wood
Industry Relevance
Agritechnica as you experience it now is a considerably young affair. The first edition was held in 1985 in Frankfurt, Germany, which continued to be the fair's host for the first 12 years of its existence. It was only in 1997 that the event moved to its current home, Hannover, Germany, where a new edition rolls out every two years. However, it's important to mention that this show existed for far longer as part of the historically significant DLG Exhibition that had been running since 1887. It's this long, extended history that gives the trade fair its legitimacy and attracts so many exhibitors and visitors to this day. To exhibit here means access to an established community and network.
Who Are You Going to Meet?
The short answer to this question is "many people from a wide range of backgrounds". The reason for this is quite simple. Agritechnica is open to professional visitors and the general public so that's already a diverse crowd. At the same time, this question gets more complicated when you see the product line-up. There's everything from agricultural software, biotechnology and sowing solutions to tractors, harvest technology and fertilizers. Another thing to keep in mind is that data shows local visitors from Germany stay for 1.7 days of the trade fair on average, while international visitors stay for 3 days on average. In terms of professions, there are agricultural enterprises, trade professionals, contractors, forestry professionals, machine manufacturers and engineers to name a few.
Past editions
Agritechnica 2019
10.11.2019 - 16.11.2019
233,616
SQ M of Exhibition Area
AGRITECHNICA 2017
12.11.2017 - 18.11.2017
233,616
SQ M of Exhibition Area
AGRITECHNICA 2015
10.11.2015 - 14.11.2015
233,616
SQ M of Exhibition Area
How to get to Agritechnica

On Foot
from Hbf ~35 min with a bike
1h 20 min bike ride

By Car
From Haptbahnhof there are ony 20 to 30 min with a car
From Hannover Aiport via A2 for 30 min

By Public Transport
From Hbf - S4 to Messe Hanover/Laatzen for 23 min OR take U1, U2 or U8 for 30 to 40 min
From Hannover Aiport take S5 to Hbf and then U8 to Hannover, Messe/Nord (1h 10 min)
Hotels
Venue