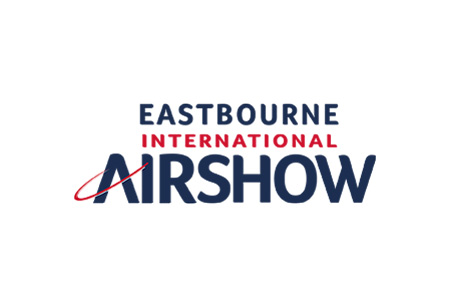 Airbourne - Eastbourne International Airshow
Eastbourne, UK
Book Hotel Online for Airbourne - Eastbourne International Airshow
Book Now
Event Update
Airbourne - Eastbourne International Airshow 2024 will be hosted as a live exhibition at the Eastbourne Seafront. The hosting dates for the event are set between 15.08.2024 and 18.08.2024. The hosting location will not implement Covid-19 safety measures. This is due to the United Kingdom lifting its pandemic-related restrictions.
A Brief Overview of Airbourne – Eastbourne International Airshow
Airbourne – Eastbourne International Airshow has something to offer everyone and has been one of the biggest tourist attractions in Eastbourne, Sussex. It's the perfect place to come see British military history come alive through ground displays as well as solo air shows and team aerial stunts in the sky. Visitors are also available to enjoy themselves with food, drinks and merchandise to fully commemorate the moment.
GETA ltd works in tandem with you to create a bespoke hotel experience and plan your business trip for you. We're flexible and service every price point, whether you prefer to keep expenses to a minimum or wish a more up-scale experience. Whatever your preference, GETA ltd makes sure you book the exact rooms you need close to the seafront. Discover the best early booking discounts in Eastbourne first and have your pick while there are more options on the market.
Why Your Visit Is Worth It
Airbourne – Eastbourne International Airshow promises retailers fast-paced foot traffic through the entire day as the airshow has managed to fill up its entire program from early morning until after sunset. This translates into steady direct sales. Let's see what vendors work with:
4 days of exciting programming

4+ miles of seafront

500,000+ visitors on average
Industry Relevance
As a free show, Airbourne – Eastbourne International Airshow doesn't fund itself through tickets, but rather local council funding and its main function is to boost the local economy of Easterbourne in Sussex. The airshow is scheduled every single year during the month of August for nearly thirty years since 1993. The main importance of Airbourne – Eastbourne International Airshow is that it offers local producers, retailers and manufacturers to showcase their products to out-of-towners over the course of four days. Visitors can purchase just about anything from toys and souvenirs to artisanal goods and fresh produce. The show has consistently been changing with the addition of open-air cinema, concerts and even bringing in the American long-range bomber, B1, for visitors.
Exhibiting at Airbourne offers exhibitors a range of economic benefits that significantly enhance brand visibility and accelerates business growth in their community. With a history spanning close to 30 years, this award-winning air show provides an exceptional platform for brands to capture attention and make a lasting impression. Visitors attend in order to see the aerial show, but they certainly enjoy the rich world of food and shopping opportunities.
Exposure is one of the key advantages for exhibitors at Airbourne. As one of the most prestigious events in the region, the Airshow attracts a vast audience of over 500,000 attendees. This provides exhibitors with a unique opportunity to showcase their brand to a large and diverse crowd, increasing brand awareness and recognition. In addition to the local audience, Airbourne offers outreach to a global audience of 22 million people. Global exposure further amplifies the impact of exhibiting at the show, allowing brands to extend their reach beyond the immediate vicinity and potentially attract international attention.
The air show's official website, eastbourneairshow.co.uk, receives over a million hits annually. By exhibiting, brands gain valuable profile visibility on this highly visited website, ensuring that their presence is noticed by a wide online audience. This is built on top of a strong social media presence of 50,000 engaged followers. Exhibitors leverage the power of social media platforms to increase brand engagement and attract new leads. Of course, Airbourne does everything possible to promote exhibitor products through print promotion, press and outdoor media.
Of course, nothing quite compares to engaging with potential customers in person. You're able to gauge customer excitement and receive direct feedback on your products. Face-to-face interactions help establish personal connections, build relationships and generate new leads.
Who Are You Going to Meet?
Airbourne – Eastbourne International Airshow has a tight historic connection with the British military. This, in turn, greatly affects who is going to attend. On one hand, there are mostly families that attend the four-day show, but you also have a strong military presence. Namely all three services are attended for, but it's the Royal Air Force with the biggest presence as they're taking the lead not just in the Battle of Britain Memorial Flight, but also in the ground exhibitions. They bring in displays of planes like Eurofighter Typhoon FGR4, Shorts Tucano T1, Grob Tutor T and Boeing Chinook HC6A. There's another component to the airshow – a virtual reality area, which immerses visitors into what it's like inside the F-35B Lightning.
Additional Value of Attending
The heart of Airbourne is its air programme, which features exceptional demonstrations that dare to push the limits of what's possible in the sky. Visitors can buy reserved seats at the grandstand to enjoy the RAF Tutor T1 demonstration, Battle of Britain Memorial Flight, the thrilling display of the RAF Typhoon and jaw-dropping stunts of the famous RAF Red Arrows Aerobatic Display Team. It's certainly a show to remember!
You can't have air shows without a nod to the military. Airbourne features a military exhibition zone, showcasing the prowess and capabilities of the British Army and the Royal Air Force. This section of the event offers visitors a unique look into the British military. Visitors are able to talk to military personnel, explore equipment and aircraft up close, and learn about career opportunities within the armed forces.
Aviation enthusiasts will be particularly thrilled by the chance to step aboard an RAF Chinook Helicopter, experiencing firsthand the impressive capabilities of this iconic aircraft. Visitors also have the unique opportunity to explore the interior, marvel at the advanced technology and gain a deeper understanding of its role within the Royal Air Force. Another attraction of high interest for military enthusiasts is the Spitfire, one of the most iconic fighter planes in history. This aircraft stands out thanks to its distinctive design and continues to captivate the hearts and minds of both aviation and history enthusiasts. After all, it's not every day you'll get the chance to come face to face with one of the plane models that shaped the course of World War II.
Past editions
Airbourne - Eastbourne International Airshow 2023
17.08.2023 - 20.08.2023
Airbourne - Eastbourne International Airshow 2022
18.08.2022 - 21.08.2022
How to get to Airbourne - Eastbourne International Airshow

On Foot
Gatwick Airport – not advisable
Heathrow Central Bus Station – not advisable

By Car
Gatwick Airport – Via A23, 1h7mins
Heathrow Central Bus Station – Via M25, 1h50mins

By Public Transport
Gatwick Airport – Via Southern Railway line, 1h12mins
Heathrow Central Bus Station – not advisable