AMB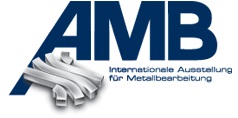 AMB
Germany, Stuttgart
!!! Important !!! The 2020 edition of AMB has been officially cancelled by the organisers due to coronavirus.
AMB is held on Stuttgart, Germany, for five days. Professionals and industry insiders meet for a celebration of the newest developments in the fields of metalworking machines and tools. The latest staging brings you 1,300 exhibitors representing around thirty countries that showcase innovations and discuss the current state of the industry. With attendance in the thousands, it would do you good to start on a hotel hunt soon and let GETA ltd help you select the best on the market.
GETA ltd specializes in finding you rooms at reduced prices and favorable locations near the exhibition grounds. This way you're close to all the activity and can throw yourself fully in the swing of things. AMB has prepared many special shows, talk about the occupational safety standards, and the professional competition Lathe Operator of the Year. This industry event is not one to be missed and if you want your business trip to be a complete success, be sure to leave your hotel reservation in the hands of GETA ltd.
Turn All Business Travel Into a Holiday
with a Team That Understands
What You Need