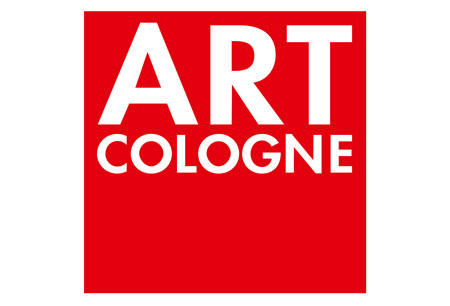 ART COLOGNE
Köln, Germany
Book Hotel Online for ART COLOGNE
Book Now
A Brief Overview of ART COLOGNE
ART COLOGNE is the oldest art fair in the world. It not only serves as an important meeting point for galleries and institutions in Europe, but also celebrates incomparable artists throughout various mediums and generations, creating a close-knit community of curators, gallerists and collectors. It's a unique environment where art professionals can exchange ideas and honour the creative spirit through a spectacular programme!
Once you rent a trade booth, it's time to think about accommodation for the ART COLOGNE. GETA ltd plans your visit within hours and saves you time and money doing it. A large network of hotels, hostels and apartments in Cologne makes sure you find affordable hotel rates in minutes whatever budget you're working with. Land a hotel close to Koelnmesse with great connections to public transport. Stay firmly within budget whether you're travelling alone or in a large group.
Our team is on standby to answer all inquiries. Add to your hotel booking for ART COLOGNE with our other travel services such as rent-a-car, stand construction and airport transfers.
Why Your Visit Is Worth It
It's not an exaggeration to say that the ART COLOGNE is a true phenomenon on the international art stage. It's not just the most important art fair worldwide but also the oldest, and with that comes benefits to exhibiting. You can't hope for a better resource to help your art pieces reach markets near and far. The contacts you'll make here make all the difference!
ART COLOGNE made a glorious return to form during the pandemic. The latest live edition since the pandemic managed to pull pre-pandemic numbers:
176 galleries from 24 countries
57,000 visitors
3% growth in visitors compared to its previous edition
2000 artists from all price points and movements
Industry Relevance
ART COLOGNE, founded in 1967 as the 'Kunstmarkt Köln '67', is the world's first art fair and remains the most significant meeting point for galleries and institutions in Germany. Held annually at Koelnmesse, ART COLOGNE has been a cherished occasion for generations of art collectors to discover, acquire, exchange ideas and establish new connections in the art world.
As a reflection of the art trade's performance in Europe and beyond, ART COLOGNE showcases a wide range of artworks from classical modernist pieces from 1945 onwards to modern and contemporary art. The fair hosts numerous galleries from both local and international origins, presenting paintings, sculptures, installations, videos, photography and works on paper, including editions and multiples. The first day of the fair is typically reserved for trade visitors and journalists only, setting the stage for professional interactions and press coverage.
The fair features a rich supporting program, including notable highlights such as the ADKV Award for art associations, the ADKV Award for art criticism, and the prestigious Art Cologne Prize. Additionally, panel discussions on topics like digitalisation in the art market and the expertise of ARTE Generali offer valuable insights for art collectors, covering areas ranging from restoration to artwork insurance.
With its varied offering segments, including GALLERIES featuring modern and postwar art, as well as the presence of established galleries showcasing modern and contemporary art, ART COLOGNE caters to the preferences of art lovers and collectors. The fair also supports young artists through the NEW POSITIONS section, providing them with dedicated promotional booths adjacent to their gallery owners' stands. Moreover, the NEUMARKT section serves as a central platform for cutting-edge art from galleries that have been in existence for no more than ten years. Curated presentations and special projects from galleries of all ages are also showcased in the NEUMARKT section, enriching the fair's offerings and providing a vibrant platform for emerging talent and innovative artistic expressions.
Who Are You Going to Meet?
ART COLOGNE is exclusively dedicated to internationally recognized, high-quality art from the 20th and 21st centuries. The event attracts an enthusiastic audience representing various artistic occupations, including museum curators, institutional and investment curators, auction house representatives, artists, educators, bankers, insurance agents, architects and all art enthusiasts.
Visitors embark on a breathtaking journey through contemporary history as they explore the different sections of the fair, such as GALLERIES, NEUMARKT, COLLABORATIONS, and the perennial staples of CONTEMPORARY and MODERN/POST-WAR galleries.
Additional Value of Attending
The UNLOCK Art by ZEITmagazin conference is set to make a return after a fantastic debut in the 2019 edition of ART COLOGNE. Building upon the success of its inaugural edition, the first art market conference by ZEITmagazin garnered immense popularity with over 400 participants, making it a sold-out event. The conference was organised by ZEITmagazin and WELTKUNST, drawing esteemed guests from various facets of the art world.
The lineup of speakers and panel guests featured prominent figures such as gallery owner Johann König, renowned artist Tino Sehgal, French historian Bénédicte Savoy, accomplished actress and photographer Katja Flint, esteemed entrepreneur and art patron Grażyna Kulczyk, and Hans Ulrich Obrist, the Artistic Head of Serpentine Galleries in London. Their presence and insights contributed to the conference's success, providing attendees with valuable perspectives and engaging discussions.
Due to the overwhelming response, the second edition of the UNLOCK Art by ZEITmagazin conference is scheduled to take place once again. Attendees can look forward to another immersive experience, where they will have the opportunity to delve into the art market's latest challenges, trends and developments.
Perhaps the biggest highlight of the art fair is learning who's going to win the prestigious ART COLOGNE Prize, which is set to honour a gallery owner who has made significant contributions to the mediation of contemporary art. Recognising her outstanding achievements, the 2022 prize celebrated Monika Sprüth, a visionary figure who has captivated audiences and played a pivotal role in shaping the art landscape.
Monika Sprüth established her eponymous gallery in Cologne back in 1983. Through her innovative and thought-provoking presentations, she has consistently attracted a wide range of art enthusiasts to not only ART COLOGNE but also numerous international art trade fairs over the decades. In the late 1990s, Sprüth joined forces with Philomene Magers, forming the influential partnership known as SPRÜTH MAGERS, which has since become synonymous with excellence in the art world.
Past editions
ART COLOGNE 2023
16.11.2023 - 19.11.2023
ART COLOGNE 2022
16.11.2022 - 20.11.2022
ART COLOGNE 2021
17.11.2021 - 21.11.2021
Coincided with COLOGNE FINE ART & DESIGN
ART COLOGNE 2020
18.11.2020 - 22.11.2020
Cancelled because of COVID-19.
ART COLOGNE 2019
11.04.2019 - 14.04.2019
14,385
SQ M of Exhibition Area
How to get to ART COLOGNE

On Foot
Cologne Bonn Airport – not advisable
Cologne Central Station – 30 mins via Hohenzollernbrücke

By Car
Cologne Bonn Airport – 20 mins via A559 and Östliche Zubringerstraße/L124
Cologne Central Station – 10 mins via Auenweg

By Public Transport
Cologne Bonn Airport – 30 mins via S19 transport
Cologne Central Station – 10 mins via S-Bahn S6/12/9