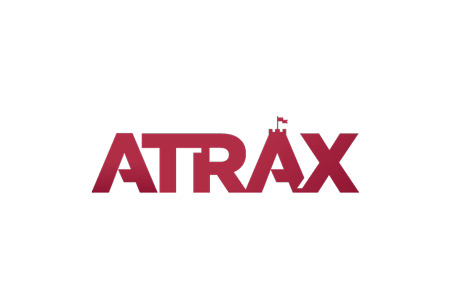 ATRAX
Istanbul, Turkey
A Brief Overview of ATRAX
ATRAX gives you access to the latest technological and technical achievements in the amusement park, attractions and recreational facilities industry. The international trade fair pushes the sector to embrace the future through an unforgettable product showcase and a spectacular programme that features demonstrations, a conference and a gala dinner in Istanbul, Türkiye. There are going to be product launches, new concepts and all the matchmaking events to make your trip worthwhile no matter where on the value chain you're positioned.
Make hotel reservations for ATRAX early to avoid the rush of exhibitors and visitors looking for the best deal. Get to the hotels closest to the Tüyap Fair Convention and Congress Center first and enjoy a short commute. GETA ltd shows you hotels, hostels and apartments all over the city. Give us a budget and leave the rest to us. Large groups are more than welcome. We've been providing accommodation for trade shows for over a decade and your business trip is in safe hands. Make terrific savings!
GETA ltd does a lot more than just provide hotel bookings. We're here to support you during your business trip whether that's book an airport transfer or have a team come build your exhibition booth. Create a perfect travel package to meet all your needs.
Why Your Visit Is Worth It
Any money going to an exhibition stand at ATRAX is money well spent. The trade fair offers a full overview of the value chain and attracts qualified buyers from all over the continent. You're positioned well and gain instant visibility. Many companies time their production cycles so they have new equipment and services to launch just in time for ATRAX. Here are some of the reasons to attend:
196 suppliers and brands
22,000+ trade visitors in total
6330 foreign trade visitors
Industry Relevance
ATRAX, hosted annually in Istanbul, stands as a premier showcase for the amusement park and related industries. Since its inception in 2012, ATRAX has consistently delivered a platform that caters to visitors and exhibitors keen on entering the market or expanding their existing presence in Türkiye and neighbouring countries. As such it functions as a unifying hub for industry professionals. The editions, held at the Tüyap Fair Convention and Congress Center, are also accompanied by the trade fair for vending machines and self-service technologies, VENDIST, which has newly entered the scene.
ATRAX draws thousands of professionals from diverse sectors, including amusement parks, theme parks, water parks, museums, and aquariums. This annual gathering offers an invaluable opportunity for visitors to network with colleagues, establish new business connections, and gain insights into the latest trends and innovations shaping the industry.
ATRAX serves as the quintessential business platform in Türkiye for an industry known for its substantial investment potential. This sector continually seeks to meet the growing public demand for additional recreational spaces, sports facilities, amusement parks, and attractions. As the sole exhibition dedicated to the attractions and recreation industry in its region, ATRAX provides a pivotal stage for key concepts, products, and services that cater to private sector entities, investors, public authorities, and local governments. The entire value chain is represented across five themed exhibition areas:
ATRAX – GAME-AMUSEMENT, ATTRACTION, ADVENTURE AREA, THEME PARK EQUIPMENT AND SERVICES: Indoor and Outdoor Game Machines, Softplay Equipment, Amusement Park-Adventure Park Equipment, Event Equipment and Services
ATRAX – PARK – LANDSCAPE, RECREATION, EQUIPMENT AND SERVICES: Theme Parks, Children's Playgrounds, Outdoor Parks, Facility Equipment, Landscape Products and Services
URBAN DESIGN, PUBLIC SPACE, SPORTS FIELD EQUIPMENT AND SERVICES: Sports Field Construction and Equipment, Outdoor and Indoor Sports Equipment, Social Facilities, Recreation and Activity Areas Equipment and Services
ATRAX & AQUAFUN – WATER ATTRACTIONS: Water Attraction Equipment, Swimming Pool Services and Equipment, SPA and Wellness Equipment, Fountains, Ornamental Pools Equipment
ATRAX & VENDIST – VENDING MACHINES: Vending Machines and Technology, Amusement Vending Machines, Self Service Systems
For exhibitors, ATRAX offers a prime opportunity to showcase their products, services, designs and projects to a discerning audience of professional buyers. It's a platform where new commercial collaborations are forged, where groundbreaking ideas find their audience, and where the future of the amusement park and recreational industry takes shape.
Beyond business, ATRAX is deeply committed to advancing individual and social happiness, sustainability and the future of urban living. As the industry's foremost exhibition, it functions as a barometer for various stakeholders, including sector professionals, architects, tourism and social facility investors, as well as municipal and public authority representatives.
Who Are You Going to Meet?
Due to Istanbul's role as a bridge between the East and the West, ATRAX enjoys attention from multiple senior decision makers from all over the world. The MENA region is well represented as a whole, followed by countries in the Mediterranean region, Europe, Russia and Ukraine, as well as Central Asia. You'll be pitching your products to visitors from Ukraine, Pakistan, Russia, Iran, Kuwait, Kazakhstan, Qatar, Dubai, North Macedonia, Libya, Germany, Iraq, Azerbaijan, Bulgaria and Greece.
The exhibitor list is quite extensive. You'll be able to explore the latest offerings from brands such as King Amusement Park, DOF Robotics, Futura Form, KATEK, Power Bowling, ARS Gaming Machines, Polfisan, Nar Rubber & Flexxer, Afacan Park, Canovate, Polipools, Barut Prefabricated Pool, Neta Pool, Yapi Pool, Poly Art and Multipass.
ATRAX truly shines when it comes to who attends. Yes, of course, you'll establish contacts with high-ranking sector professionals from buyers and sellers, importers and exporters, all the way to international buyers and event companies. But that's only one small portion. Let's take, for example, the variety in institutions and organisations present:
Local Governments,
Public Institutions and Organizations
Schools, Preschools Managers
Universities, Associations and Associations,
Military Institutions and Organizations
Now let's take a look at the sector investors and businesses that make their presence known during the trade fair:
Theme Park, Amusement Parks
Entertainment and Recreation Center
Recreation Areas, Enterprises
Shopping and Life Center
Hotels, Holiday Villages, Tourism Investors,
Museums, Aquariums,
International Investor Firm Representatives,
Sports and Social Facility Operators,
Finally, the last group of visitors come from the building and construction industry:
Companies that Prepare and Apply Projects
Landscape Offices, Architects
Mass Housing Companies, Construction Companies
Building Cooperatives and Site Administrations
Construction Markets and Wholesalers
Contractor, Architect and Interior Architects
City Planners
Past editions
ATRAX 2023
12.01.2023 - 14.01.2023
How to get to ATRAX

On Foot
Istanbul Airport – not advisable
Istanbul Büyük Otogari Station – not advisable

By Car
Istanbul Airport – 40 mins via O-7
Istanbul Büyük Otogari Station – 30 mins via D-100 Yanyolu

By Public Transport
Istanbul Airport – not advisable
Istanbul Büyük Otogari Station – 45 mins via M1A and AVR1A