Automechanika Moscow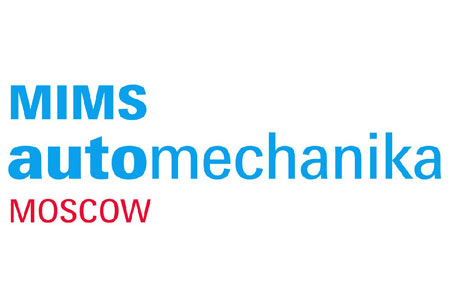 Automechanika Moscow
Russia , Moscow
Book Online for Automechanika Moscow
Book Now
The Latest News on COVID
MIMS Automechanika Moscow 2022 is greenlit and preparations are under way to bring forth a successful, safe live edition of the major automotive trade fair. Thousands have already bought their tickets and reserved exhibition booths as a show of support and confidence in the return to in-person events. Organisers will hold the event on August 22nd – August 25th, 2022 and take all necessary precautions to guarantee attendees' health. The COVID-19 preventive measures at the IEC Expocentre will include cashless payment methods, modern ventilation systems, disinfection points and a frequent cleaning schedule. Visitors and exhibitors will stay masked and gloved, have personal disinfectant and maintain social distance.
A Brief Overview of MIMS Automechanika Moscow
MIMS Automechanika Moscow is a major international trade fair for the automotive market in the Russian Federation and neighboring CIS countries. The trade fair has a lot to offer to exhibitors and decision makers alike as it's a major B2B networking platform with wide-reaching connections. It is an added bonus that MIMS Automechanika Moscow operates under the umbrella of the large Automechanika brand.
GETA ltd is a veteran when it comes to accommodation for exhibitions. We have over a decade of experience and have a large database of hotels in Moscow, Russia. Whether you want to spend more or cut on costs, we're here to bring you the best deals on the market. Get your hotel booking for MIMS Automechanika Moscow online with just a single consultation. Make savings and stay in a room close to the IEC Expocentre!
Why Your Visit Is Worth It
As an exhibitor, you have all the necessary conditions to elevate your brand as well as generate a good number of sales leads. Visitors come with the intention to make purchases, so what better way to get a new product off the ground. Investment in MIMS Automechanika Moscow is quickly repaid. Just take a look at the numbers!
16,000+ trade visitors
77 regions of Russia
360+ international exhibitors
18 participating countries
600 brands presented
Industry Relevance
Every year, MIMS Automechanika Moscow gives manufacturers and decision makers a glimpse into the latest technological breakthroughs in the automotive sector and creates the best conditions to break into the Russian market. The international trade fair has been held at the IEC Expocentre every August since 2007. Explore the full range of products - parts & components, diagnostics & repair, accessories & customizing, batteries & electronics, oils, car wash & care, management software & digital solutions, alternative drive systems, fuels, connectivity. MIMS Automechanika Moscow is the easiest way to penetrate the Russian market and establish connections with other CIS countries. Exhibitors will learn all the relevant information in regards to the landscape, laws and tax information in Russia. The event also organises an incredible conference and is home to the International Moscow Automobile Forum IMAF.
Who Are You Going to Meet?
MIMS Automechanika Moscow is the preferred choice for brands like SHAAZ, Autolong, NORD YADA, MFILTER, URALMAZ, BAUTLER, NRB BEARINGS and KAMKARDAN to exhibit their equipment, products and services. Every Russian region is accounted for, which is quite the accomplishment given the sheer size of the country. If we're talking about internationality, regular countries at the trade fair include Poland, Kazakhstan, the Czech Republic, Great Britain, Lithuania, Germany, China, Spain, South Africa, Turkey, Switzerland, Uzbekistan, India, Hungary and Iran. Around 74% of all trade visitors have some kind of decision-making power and their main reason to attend is to make purchases and find new suppliers in the long term. Overall, the level of satisfaction with the event format is high and more than half exhibitors commit to book a trade fair for the next edition immediately after returning home.
Past editions
Automechanika Moscow 2020
03.11.2020 - 05.11.2020
How to get to Automechanika Moscow

On Foot
Sheremetyevo Airport – not advisable
Moscow Central Bus Station – not advisable

By Car
Sheremetyevo Airport – 45 mins via MKAD
Moscow Central Bus Station – 55 mins via 3rd Ring

By Public Transport
Sheremetyevo Airport – 1hr40mins via transport Sheremetyevo Airport - Odintsovo
Moscow Central Bus Station – 1hr via transports 3 and 4
Hotels
Venue