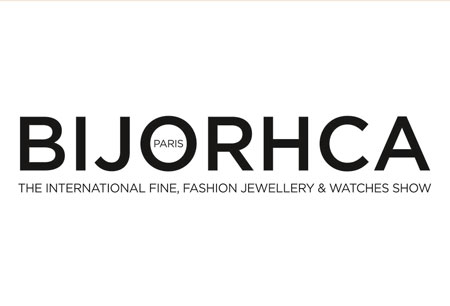 BIJORHCA PARIS
Paris, France
Book Hotel Online for BIJORHCA PARIS
Book Now
Event Update
Bijorhca Paris 2023 will take place from 20.01.2024 to 22.01.2024. It will be held at the Porte de Versailles in Paris as a face-to-face exhibition. Strict COVID-19 prevention measures will not be put in place at the venue for the rendition. This is because of the country removing its domestic restrictions related to the pandemic due to the improving situation. Due to the implemented travel restrictions, participants from China will be required to provide two articles of documentation upon arrival. This includes negative test results that are no more than 48 hours old, as well as signed certificate attestations.
A Brief Overview of Bijorhca
Bijorhca explores the major trends in jewellery, watches and technical industries as part of the big Who's Next framework. The international trade fair chases exclusive designs, craftsmanship and quality materials. The fair delivers an unforgettable experience for viewers, who want to immerse themselves in a world of beauty, elegance and glamour. Whether you're an established brand with serious name recognition or a newcomer, there's a place for you at Bijorhca.
The upcoming edition of Bijorhca in September 2023 will bring in thousands, all looking for the best deals on hotels close to the Paris Expo Porte de Versailles. Today is your chance to land the perfect hotel reservation. Just give GETA ltd a call to plan your business trip. We're here to meet all your needs from economy hostels to upscale suites. Our services are suitable for every budget and we're used to accommodating groups as many as twenty people. Enjoy hotel accommodation that is well serviced by public transport and reach the exhibition centre in no time.
GETA ltd offers a large portfolio of travel services in addition to accommodation for exhibitions. Have us arrange your airport transfer or hire us to build your exhibition stand.
Why Your Visit Is Worth It
Bijorhca empowers brands, both big and small, to reach their maximum potential in finding their audience. The trade fair successfully positions you on the world jewellery stage and connects you to big buyers in fashion. There's real demand for quality products and the quality of the sales leads is undeniable. Here are some of the statistics for a single edition as part of Who's Next:
600 exhibitors

45,000 trade visitors

70% of all visitors are retail buyers
Industry Relevance
Bijorhca has been around for nearly a century with the very first version of itself, Jewellery Week, being held in 1930 by BOCI. The inaugural edition was very modest in comparison to today with 41 exhibitors tastefully arranged in the salons of the Hôtel Moderne. A lot has changed since then. The event morphed to its current identity in the latter half of the century and broadened its scope to jewellery, watches and technical industries. Today, the fair is held as part of Who's Next, which possesses a monumental importance for the fashion industry as a whole.
Bijorhca can be best described in the following words – Authenticity, Know-How, Elegance and Diversity. Editions are held at the Paris expo Porte de Versailles in January and September in the fashion capital of the world – Paris. Editions are fast paced and catch the eye of major players on the international fashion scene.
The trade fair enjoys such popularity thanks to its co-location with the three other fashion fairs – IMPACT (eco-friendly fashion and design), Who's Next (clothing and accessories) and Traffic (solutions and innovations for fashion retailers and brands). Together they shape the narratives for the upcoming seasons deciding everything from materials to designs and colours. Bijorhca itself offers trade visitors a complete overview of all related product categories in the following zones:
Précious jewellery

Precious & Fashion watchmaking

Established fashion

Elements

The new fashion scene
Who Are You Going to Meet?
You're in great company when it comes to fellow exhibitors. The halls of the Paris Expo Porte de Versailles see brand names like Thema, Enomis, Lesche, Indispensable, Christina Brampti, By Olivier Lafond, Nativee, Sophie Goetsch, Lola, Canyon, Anomaly, Loop and Co, Anartxy and Dora Haralambaki. As you can see, that's enough diversity to attract the interest of major buyers.
Roughly 70% of visitors work for retail, multi-brand, department store and e-commerce buyers. And not just from Europe. It's the entire world that pays attention to the collections at Bijorhca and that's reason enough to attend. Gain easy access to international buyers. Other trade visitors include agents, journalists, stylists, schools and trend forecasters, who attend the four-in-one show.
Additional Value of Attending
Bijorhca visitors and exhibitors gain access to the full range of tools, features and events that take place during all four fashion events, which we'll talk about collectively as Who's Next since that's the leading fair of them all. One of the notable collaborations that offers invaluable assistance to all exhibitors is the Who's Next x Ulule partnership.
The collaboration with Ulule provides a financing tool for designers and entrepreneurs to gather the necessary funds to launch their projects actively and independently. Ulule harnesses the power of crowdsourcing, enabling young designers to secure the resources needed to kickstart their collections. However, Ulule's potential goes beyond fashion collections, as it can be utilised to fund the development of new products or innovative services that provide solutions to the fashion market.
Fashion is all about celebrating life and Who's Next ensures that its supporting events live up to that promise. The 2022 edition showcased the transformation of Hall 1 into an American football stadium, embracing the overall theme of American homecoming. The venue was adorned with sports-inspired decor, accompanied by high-energy music and performances. The opening party commenced with a warm-up set from DJ Adlane, setting the tone for an unforgettable evening featuring live music, voguing, and more.
Alongside the vibrant parties, Who's Next also hosts numerous runway shows during the day, where many collections make their debut, setting the trends for the upcoming season. In addition to the glamorous showcases, the event offers informative events that delve into various aspects of the industry.
In 2022, Traffic featured a series of exciting workshops. "Open to grow: How your physical business will thrive in a digital world" was presented by the Connected Retail digital platform, offering retailers the opportunity to expand their customer base by selling products to new clients on platforms like Zalando. Another workshop focused on the longevity and profitability of second-hand products, exploring ways to extend the lifespan of clothing items through the use of platforms like MooM, which acts as a social media hub for second-hand goods. Attendees also had the chance to learn about designing and manufacturing for local, reasoned and digitised fashion, acquiring knowledge about the tools and services necessary to integrate companies into the honourable circle of corporate social responsibility (CSR).
Past editions
BIJORHCA PARIS 2023
02.09.2023 - 04.09.2023
Coincided with Who's Next Summer 2023
+/- 150
Exhibiting brands
BIJORHCA PARIS 2023
21.01.2023 - 23.01.2023
BIJORHCA PARIS 2022
02.09.2022 - 05.09.2022
68%
of visitors were buyers
BIJORHCA PARIS 2022
21.01.2022 - 24.01.2022
BIJORHCA PARIS 2021
03.09.2021 - 06.09.2021
How to get to BIJORHCA PARIS

On Foot
Charles de Gaulle Airport - not advisable
Gare du Nord - not advisable

By Car
Charles de Gaulle Airport - 15 mins via Rue Louis Vicat
Gare du Nord - 35 mins via Rue de Vaugirard

By Public Transport
Charles de Gaulle Airport - not advisable
Gare du Nord - 50 mins via N13 bus