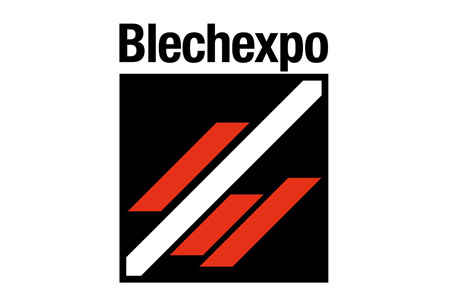 Blechexpo
Stuttgart, Germany
Book Hotel Online for Blechexpo
Book Now
Event Update
Blechexpo 2025 will take place at Messe Stuttgart in Germany. The event will be held as a live exhibition between November 4th and November 7th, 2025. Attendees can conduct business in the absence of Covid-19 safety protocols. This is due to the removal of the country's pandemic-related restrictions.
A Brief Overview of Blechexpo
Blechexpo serves a crucial function as a platform for professionals from the sheet metal working industry to catch upon recent trends and technological advancements. The international trade fair oversees the next generation of solutions for sheet metal processing and joining technology – it's this particular focus that gives the event extra weight in the industry and importance as a platform for procurement and networking.
Book hotels for Blechexpo at affordable rates ahead of time. GETA ltd provides accommodation for trade shows across the entire world and has worked all over Germany. We know our way around Stuttgart and present our customers with a long list of hotels, hostels and apartments. Give us your budget and we'll send you the top hotel deals on the market. Make savings and enjoy a room that's close to the exhibition centre. We make sure you stay in a hotel near Messe Stuttgart. Are you in a large group? No problem. GETA ltd has a whole portfolio of additional services to make your business trip to Blechexpo a success!
Why Your Visit Is Worth It
Blechexpo occupies a rather unique position within the metal working industry. It's co-hosted with Schweisstec and together they create a unique atmosphere for professional growth and networking. The trade fair values B2B connections and introduces supply to demand quite effectively. As an exhibitor, you tap into new markets and meet with lots of potential buyers. Exhibiting is more than lucrative. Even with the pandemic still going on, Blechexpo performed pretty well.
108,000 square metres of exhibition space;
953 international exhibitors from 31 countries showcased;
30,000+ international visitors from 83 countries made the trip;
Industry Relevance
We've already touched upon the significance of Blechexpo in conjunction with Schweisstec, but we have to track its history and trajectory. The trade fair was first held in 1994 and was held under a different name altogether – Südblech. This all changed in 2005, when it took on its current name and has grown to become a business affair with an international appeal. Editions are spaced out every two years and held at Messe Stuttgart.
Blechexpo dedicates itself to covering the entire value associated with sheet metal manufacturing. The exhibition halls are dedicated to sheet metal processing machines, pipe and profile processing, cutting and forming technology, joining and fastening solutions, and semi-finished sheet metal, pipe and profile products. The trade fair is the best place for buyers to research market trends and source new suppliers. Many manufacturers time production cycles to coincide with Blechexpo so that they can launch new equipment and solutions to great success.
Who Are You Going to Meet?
There is a real sense of growth; bigger and better things ahead for Blechexpo. As a major meeting point for the industry in the world, it's no wonder there's going to be a diversity in exhibitors. Italy, Spain, the Netherlands, Switzerland, and Turkey have been major participants, though now Asia is joining in with a strong representation from China.
Trade visitors occupy high positions in their respective companies and organisations, so you can be certain you'll meet with qualified buyers. A good number of visitors have definitive decision making power as well. That means you can leave the trade fair with direct orders ready!
In terms of market interest, exhibitors occupy the entire value chain – printing tools, bending tools, profile processing, pulling tools, connectors, cutting technologies, punching equipment, stamping machines and sheet metal working machines to name a few. You have quite a lot of local German brands that call Blechexpo their home base. You're in the company of names such as Bio-Circle Surface Technology, Meusburger Georg GmbH & Co KG, Otto Bihler Maschinenbau, AIRCO Systems GmbH and Bilz Vibration Technology AG.
Additional Value of Attending
One characteristic of the programming is that it's directed towards the future. Visitors see this in all the events geared towards research, training and vocational education. Another highlight is the Blechexpo Award, which shines light on all the breakthroughs in surface technology, stamping and forming technology, and separation and connection technology. Winning a Blechexpo Award is a high honour that carries weight. It's a powerful seal of approval from the industry's leading figures and translates into additional sales and brand awareness from here on out. You'll face tough competition to get anywhere near winning!
Blechexpo is a source for information, research and education. The exhibitor forum provides the perfect opportunity to stay on top of technological developments by the companies doing all the difficult work. In addition to exhibitor presentations, research institutes introduce projects both in theory and in actual practice. The quality of speakers remains unmatched anywhere else and you're not going to leave disappointed. Plus, there's always an opportunity to strike up a conversation after all is said and done.
The most recent addition to the fair's programming is the Blechexpo Steel Convention, which made its smashing debut under the motto 'Ways of Steel Production.' Steel production faces quite a few challenges in addition to being one of the most used building materials in the world. How do you maintain production while trying to embrace climate protection? This event invites famous speakers from high-ranked companies to address this topic and discuss new, energy- and climate-friendly solutions.
The Outlook for 2023
Organisers have revealed that even during the early planning stages for Blechexpo 2023, exhibitors have been requesting floor space. The international trade fair for sheet metal working impresses with early booking levels, which are incredibly high compared to the same period for previous editions. What this signals is the industry's readiness to full restore itself and a general excitement to conduct business. Organisers are working hard at creating a thematically focused event with a look towards practical value.
Blechexpo 2023 will run smoother and bigger compared to previous years. There are plans to shape the exhibition layout to create further synergies with Schweisstec, the international trade fair for joining technology. The two events pair together perfectly and create additional value for buyers and exhibitors alike. From these early reports, the outlook for Blechexpo 2023 looks more than promising!
Past editions
Blechexpo 2023
07.11.2023 - 10.11.2023
Blechexpo 2021
26.10.2021 - 29.10.2021
Blechexpo 2019
05.11.2019 - 08.11.2019
How to get to Blechexpo

On Foot
Stuttgart Airport - 7 mins via Flughafenstrasse
Stuttgart Hbf – not advisable

By Car
Stuttgart Airport - 1 min via Flughafenentlastungsstraße
Stuttgart Hbf – 20 mins via B27

By Public Transport
Stuttgart Airport - not available
Stuttgart Hbf - 40 mins via S-Bahn S2 or S3