BrauBeviale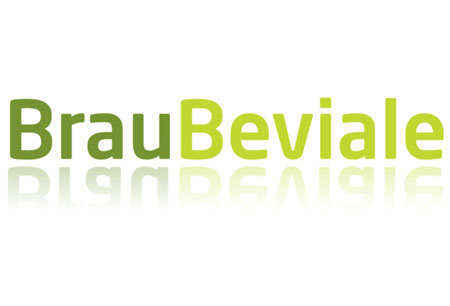 BrauBeviale
Germany , Nurnberg
Covid-19 Update
Due to the ongoing pandemic, BrauBeviale 2022 has been cancelled. The decision has been made after extensive discussions with the exhibition advisory board. The newest physical edition of the event will take place in 2023 at Messe Nuremberg in Germany. The new official dates are November 14th to November 16th, 2023. The event venue will be equipped with the latest Covid-19 health and safety protocols. The safety protocols will include:
Attendees must present 3G papers such as negative test results before entering the trade show. Due to the travel restrictions, this applies when arriving in Germany as well.
Mandatory social distancing and wearing of face masks
Participants must uphold a social distance of 1.5 meters and wear certified face masks while visiting the trade show.
Participants should wash their hands as often as needed during their participation. They can use the disinfection stations located in areas such as entrances and restrooms to complete the task.
Implementation of contactless payments
Contactless payments will be accepted in areas such as the parking facilities.
A Brief Overview of BrauBeviale
BrauBeviale provides a much-needed space for the beverage industry to celebrate successes, present the best in raw materials, launch new brews and conduct business. Held in Nuremberg, Germany, this international expo explores developments and innovations across the production line spanning from raw materials to beverage production and bottling technology. The program is not complete without a comprehensive program with a variety of forums!
Do you want to find hotels near Messe Nuremberg? GETA ltd has blocked rooms in hotels of every price category to ensure you have an easy commute and cut down on travel costs. You have full control over your hotel booking online as we work with hotels, apartments and guesthouses in Nuremberg and can provide accommodation for groups of all sizes.
Why Your Visit Is Worth It
No other platform than BrauBeviale is going to give you the reach to position your products to so many interested buyers. Attendance here really opens you up to exciting possibilities, since:
81.300 square metres are dedicated as exhibition space;
40,000+ international visitors visited from 127 countries;
1,094 international exhibitors from 46 countries showcased their wares;
Programming features a series of highlights – Export Forum German Beverages, European MicroBrew Symposium, theme pavilions and special shows.
Industry Relevance
BrauBeviale has risen in acclaim and importance as one of the most important European trade fairs for production and marketing of beer and soft drinks. It's been a show running every year in Nuremberg ever since 1978 – that kind of history builds legitimacy and strong networks that you can use for cross-border transactions. Open to professionals only, the event tracks the trends and next-generation solutions across the entire value chain. Product groups include CIP systems, dispensing equipment, drink commodities, machines for beverage production, cleaning equipment, computers, consulting, containers, fittings, vending machines and a full line of beverages from beer to soft drinks to nectars and table water!
Who Are You Going to Meet?
BrauBeviale has been a major event for the beer brewing sector and as mentioned, there were over 40,000 trade visitors in attendance. What you don't know is that nearly half come are from other countries with a presence of 18,000 trade visitors. The same ratio is applied to exhibitors as well – 53% of 1,094 exhibitors are from outside Germany in origin, giving a comprehensive and in-depth picture of the global sector. If we're going to talk about country of origin, here is a list of countries that had a strong presence – the Netherlands, Italy, the Czech Republic, Switzerland, the UK, Austria, Russia, Belgium and France. In terms of professions, you have representatives of soft drinks, juices, and wines; breweries; malthouses; mechanical engineering and plant construction.
Past editions
BrauBeviale 2020
10.11.2020 - 12.11.2020
Edition was held digital to prevent the fast spread of COVID-19.
BrauBeviale 2019
12.11.2019 - 14.11.2019
44,000+
SQ M of Exhibition Area
BRAUBEVIALE 2018
13.11.2018 - 15.11.2018
44,000+
SQ M of Exhibition Area
BRAUBEVIALE 2016
08.11.2016 - 10.11.2016
44,000+
SQ M of Exhibition Area
How to get to BrauBeviale

On Foot
Nuremberg Airport – not advisable
Nuremberg Central Station – 1 hr via Allersberger Strasse

By Car
Nuremberg Airport – 30 mins via B4R
Nuremberg Central Station – 10 mins via Münchener Strasse

By Public Transport
Nuremberg Airport – 30 mins via U-Bahns U2 and U1
Nuremberg Central Station – 10 mins via U-Bahn U1
Hotels
Venue