Breakbulk Europe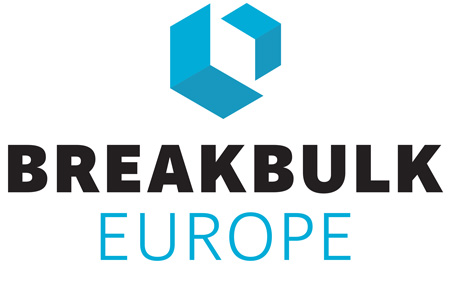 Breakbulk Europe
Netherlands , Rotterdam
Professionals in the breakbulk and project cargo industry will have to wait until May 2022 to attend Breakbulk Europe in Rotterdam, The Netherlands. The latest updates place the exhibition dates for the period May 17th – May 19th. Rotterdam Ahoy will host the next live edition amidst strong COVID-19 protective measures.
A Brief Overview of Breakbulk Europe
Breakbulk Europe is a significant international trade show for cargo, logistics and shipping with a keen focus on the needs and solutions surrounding powder and bulk solids. This year, the event has selected Rotterdam, Netherlands as its host and you will have excellent opportunity to meet up with the heavyweights in the breakbulk industry, broaden your technical knowledge and gain a new audience for your services!
GETA ltd is here to simplify organizing your travels with a custom-tailored service that takes into account your budget and your individual needs. You don't need to spend days looking at hotels or comparing locations. We help you get an online hotel reservation for Breakbulk Europe with ease so you land the best hotel booking in Bremen for your budget.
Why Your Visit Is Worth It
Breakbulk Europe has no possible rival on the European market when it comes to logistics and transport on such a significant scale. To attend this trade show is to grow your business and technical knowledge and here are the reasons why:
10,000+ international visitors visited from 121 countries;
500+ international exhibitors and sponsors were present;
379 cargo owners partook in programming;
An educational track hosts workshops, mini-seminars and sessions
A conference program with established speakers and experts.
Industry Relevance
Breakbulk Europe is a rather young event as the first ever edition was held in 2006, but it's come in the right place and the right time, because it has quickly grown to dominate the world with a series of satellite events. The BREAKBULK is also hosted in three other regions – the Americas, India and the Middle East. Combine this with the fact that the trade show travels to a different city with each iteration and you have a highly dynamic event that manages to keep its roster of brands and companies in attending fresh and exciting. In terms of technologies, the trade show sees the latest in transport facilities, freight transport systems and transport technology. What's more you get a hands-on approach with the spacious display areas for big equipment that allows you to use all your senses!
Who Are You Going to Meet?
To best understand who goes to Breakbulk Europe, we have to look at the industries that it services. The exhibition sees a diverse overlap in terms of sectors – professionals come from all levels within manufacturing, engineering, metals, oil, gas, energy and chemicals. You have senior company representatives, experts, engineers, investors and buyers. In terms of exhibitors, the list is as diverse. Booths and display areas are populated by cargo owners, ocean carriers, freight forwarders, ports and terminals, heavy haulers, equipment companies among others operating in this industry.
Past editions
Breakbulk Europe 2020
29.09.2020 - 01.10.2020
Cancelled because of COVID 19
Breakbulk Europe 2019
21.05.2019 - 23.05.2019
25,000
SQ M of Exhibition Area