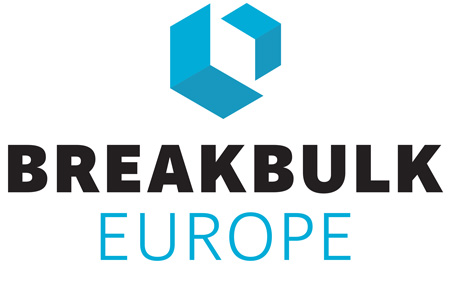 Breakbulk Europe
Rotterdam, Netherlands
Book Hotel Online for Breakbulk Europe
Book Now
Event Update
The 2024 edition of Breakbulk Europe will take place as a face-to-face trade show between 21.05.2024 and 23.05.2024. The edition will occur at the Ahoy Rotterdam. Organisers will encourage attendees to follow recommendations, such as following the coughing/sneezing etiquette.
An Overview of Breakbulk Europe
Breakbulk Europe plays a central role as the major procurement platform for cargo, logistics, and shipping on the territory of Europe. In particular, the international trade show specialises in powder and bulk solids. As a travelling trade show, Breakbulk Europe better captures the needs and work done across different regions. Next edition has been confirmed to again take place in Rotterdam, the Netherlands. These changes are made to accommodate travel during the pandemic.
The 2023 edition of Breakbulk Europe is expected to exceed last year's attendance. Be the first to book hotels and take advantage of early fees and special deals. GETA ltd guides you through the city of Rotterdam and shows you the top offers in your price range. Our team easily accommodates large groups. Think 20 people or more. Your hotel reservation can be for anything from low-cost hostels to high-end, spacious apartments. Tell us what you need and we'll send you the best rates closest to Rotterdam Ahoy! GETA ltd is an established presence in the business travel sector and has a large portfolio of services to go with hotel accommodation for trade shows.
Why Your Visit Is Worth It?
Breakbulk Europe has no rival in the European market. It's the go-to marketplace for players in the logistics and transport industry. Booking a booth leads to easy access to the whole continent. Regular participation builds your brand, helps you move products and improves visibility. New products always generate buzz and attract would-be buyers. Despite the pandemic, Breakbulk Europe maintained similar attendance numbers:
9000+ international visitors visited from 118 countries;

500+ international exhibitors and sponsors were present;

4000+ companies sent representatives;

66 speakers across 26 sessions.
Industry Relevance
Breakbulk Europe is a rather young event as the first edition was held in 2006, but it has come in the right place and at the right time. This is because it has quickly grown to dominate the world with a series of satellite events. The BREAKBULK is also hosted in three other regions–the Americas, India, and the Middle East. Combine this with the fact that the trade show travels to a different city with each iteration, and you have a highly dynamic event that keeps its roster of brands and companies in attendance fresh and exciting.
In terms of technologies, the trade show truly excels as an innovation hub for the full value chain. You'll be able to experience offerings from ports & terminals, freight forwarders, air transport, equipment manufacturers, barge & in-land waterways, IT, cargo owners, road transport and rail transport. Also, you get a hands-on approach with the spacious display areas for big equipment that allows you to use all your senses. You will have an excellent opportunity to meet up with the heavyweights in the break-bulk industry, broaden your technical knowledge and gain a new audience for your services!
Who Are You Going to Meet?
To best understand who goes to Breakbulk Europe, we have to look at the industries that it services. The exhibition sees a diverse overlap in terms of sectors–professionals come from all levels within manufacturing, engineering, metals, oil, gas, energy, and chemicals. The top six industries found on the show floor include freight forwarders, maritime transport, ports & terminals, road transport, industry-related service and equipment.
Breakbulk Europe cultivates a strong audience with significant return visitors, but it also attracts new visitors. Organisers report that 30% of trade visitors attended the show for the very first time. They come from different backgrounds. There are the engineers and experts, who are interested in researching new products and participate in the support programme, as well as senior company representatives, investors, and buyers, who plan on making purchases.
Exhibitors tap into a wide network of professionals from the core markets in Europe. Aside from the Netherlands, these countries are Germany, Belgium, the UK, Spain, Italy, France, and Poland. Europe is only the beginning as the trade show has caught the interest of buyers from Turkey, the US, China, and India. What appeals to the audience is the calibre of companies that attend. Just the Breakbulk Global Shippers Network is responsible for bringing in Enercon, British Steel, GE Renewable Energy, Glencore, Hitachi Energy, Technip, Vestas, Chevron Phillips Chemicals International and Cargill.
Additional Value of Attendance
If you've never exhibited at Breakbulk Europe and are unsure whether the investment is worth it, organisers have provided a great entry point. Breakbulk on the Rise exists to introduce first-time exhibitors to the show format and the opportunities available, but without the high costs of getting a booth. You share floor space with other participants and can bet on free marketing support. It's a fixed kiosk that gives you access to trade visitors and even meeting space for conversations with potential partners. Not to mention you'll be featured prominently on social media and other digital resources to promote your brand. The best way to investigate the usefulness of Breakbulk Europe.
The Breakbulk Global Shipper Network (BGSN) is perhaps the most talked-about event during the trade show as it delivers multi-channel content on the topics the network's members find most relevant to their operations. The programme is packed with top speakers. During breaks, there are plenty of opportunities for members to catch up and network to greater effect at the Lounge.
Organisers continue to rework and evolve the show's format to create the most value to everyone in attendance. One such event is the Breakbulk Europe Education Day held for recent graduates wondering how to break into the industry. Here is how you can get the best start and learn all about potential career paths and employers. Participants connect with working executives to get up-to-date, practical information and advice. Learn from the best and gain new perspectives.
The Women in Breakbulk Breakfast fixes on breaking the glass ceiling and creating a roadmap for women trying to carve out their own road through a male-dominated industry. The breakfast takes place on Wednesday morning and gathers female professionals from all corners of the industry to exchange advice on how to rise in the ranks from those who've already done it.
Past editions
Breakbulk Europe 2023
06.06.2023 - 08.06.2023
15%
Increase in visitor attendance compared to 2022
Breakbulk Europe 2022
17.05.2022 - 19.05.2022
141
Participating Countries
Breakbulk Europe 2020
29.09.2020 - 01.10.2020
Cancelled because of COVID 19
Breakbulk Europe 2019
21.05.2019 - 23.05.2019
25,000
SQ M of Exhibition Area
How to get to Breakbulk Europe

On Foot
Rotterdam The Hague Airport – not advisable
Rotterdam Centraal Station – not advisable

By Car
Rotterdam The Hague Airport – 32 mins via S103
Rotterdam Centraal Station – 23 mins via S103

By Public Transport
Rotterdam The Hague Airport – 44 mins via 33 and E
Rotterdam Centraal Station – 16 mins via E