CABSAT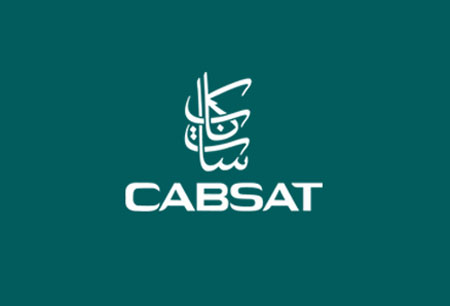 CABSAT
UAE , Dubai
Covid-19 Update
CABSAT 2023 will occur from May 10th to May 12th, 2023. The event will take place at the Dubai World Trade Centre as a live exhibition. To ensure the safety of attendees, the event venue will have strict Covid-19 prevention measures in place. Details such as social distancing and the 3G entry policy will be included in the safety precautions. Attendees should be aware that they must present documents such as negative test results or immunisation passports as part of the safety measures. Due to the travel restrictions, they must also show such documents via the Tawakkalna App when arriving in Saudi Arabia or booking flights.
A Brief Overview of CABSAT
CABSAT builds the future for broadcast and communications with the latest innovation trends for every sector from cable to satellite. The international exhibition will be the meeting ground for the best exhibitors from around the world who are constantly at the edge of technological development and implementation. You can count on a lively crowd looking to learn about the latest news and land lucrative deals. It's an event that you can't miss out on in Dubai. UAE!
Whether your company is just finding its footing in the industry or you have been a big presence in your local market, GETA ltd is the right fit for you. You tell us your price range and choice in location and our team tailors your hotel booking for CABSAT accordingly. Closer to the action means you'll have more networking opportunities – the main goal here. We can accommodate big groups and look to place you near the Dubai World Trade Centre!
Why Your Visit Is Worth It
Given the highly specialized field of technology and services represented at CABSAT, the event's smaller in comparison to other telecommunication exhibitions, but there's an advantage to that. It is easy to meet freely with more people and we have to remark that the ratio between exhibitors and visitors is quite favorable:
450+ international exhibitors showcased at the event;
13,000+ international trade visitors made the trip;
Those odds certainly allow you to shine bright and not have to compete as fiercely for the spotlight.
Industry Relevance
CABSAT takes place at the Dubai World Trade Centre every single year. Its roots go back to 1994 and in that time has managed to emerge as a market leader in the MEASA region, which welcomes both trade visitors and members of the general public interested in digital media and satellite tech. Editions are held annually and organisers make sure that the entire product portfolio is accounted for - modulators, plasma TV, receivers, cable installation, computer graphics systems, decoders, displays, LNB, MMD, satellite dishes, aerials, amplifiers and transmission equipment. Whether you exhibit or visit, you don't want to miss out on the Content Congress that delivers on all the current best practices and solutions in every field from content delivery to monetization models.
Who Are You Going to Meet?
You really get to tap into the media and broadcast professional community in the MEASA region at CABSAT, because the exhibition is an information platform for everybody from the creatives to the engineers. Trade visitors come from all backgrounds and positions of power. There are those big marketing directors (broadcast and satellite), content buyers, sellers, producers, distributors, engineers, digital professionals and so much more. It's the right environment to seek out buyers with generous budgets and connect with skilled professionals and talent.
Past editions
CABSAT 2022
17.05.2022 - 19.05.2022
+/-39
Exhibitor Countries
CABSAT 2021
26.10.2021 - 28.10.2021
CABSAT 2020
26.10.2020 - 28.10.2020
Edition was held digital to prevent the fast spread of COVID-19.
CABSAT 2019
12.03.2019 - 14.03.2019
39,000
SQ M of Exhibition Area
CABSAT 2018
14.01.2018 - 16.01.2018
39,000
SQ M of Exhibition Area
How to get to CABSAT

On Foot
Dubai Airport – not advisable
Global Village 1 Station – not advisable

By Car
Dubai Airport – 10 mins via Sheikh Rashid Rd/E11
Global Village 1 Station – 20 mins via Sheikh Mohammed Bin Zayed Rd/E311 and Al Ain - Dubai Rd/E66

By Public Transport
Dubai Airport – 15 mins via transport MRed
Global Village 1 Station – not available
Hotels
Venue