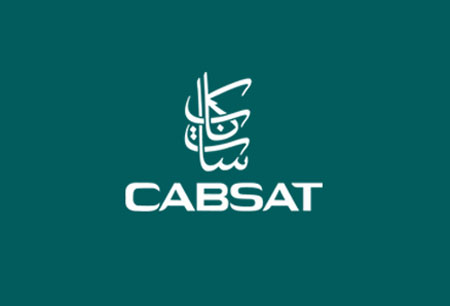 CABSAT
Dubai, UAE
Event Update
CABSAT 2024 will be held between 21.05.2024 and 23.05.2024. The event will take place in the form of a live exhibition at the Dubai World Trade Centre. At the event site, strict Covid-19 safeguards will be put in place. They will include steps such as social distancing. At present Dubai does not feature travel limitations.
A Brief Overview of CABSAT
CABSAT builds the future for broadcast and communications with the latest innovation trends for every sector from cable to satellite. The international exhibition is the meeting ground for the best exhibitors from around the world who are constantly at the edge of technological development and implementation. CABSAT has established itself as a leading platform in content creation. You can count on a lively crowd looking to learn about the latest news and land lucrative deals. It's an event that you can't miss out on.
GETA ltd is your personal guide to hotels in Dubai, UAE. Tell us your budget and receive the top hotel rates in the city within hours. It takes a single day to make the right reservation for CABSAT and GETA ltd offers a variety of bonus services to get the most out of your business trip. You're staying in a comfortable room close to the Dubai World Trade Centre without spending a small fortune. From economy to upscale, our associates select the best deals on the market. Book early to get first pick from the best hotels. GETA ltd has over ten years in the business travel sector and can easily accommodate groups of more than twenty people.
Why Your Visit Is Worth It?
Given the highly specialised field of technology and services represented at CABSAT, the event's a guaranteed platform to network with qualified buyers. The atmosphere is collaborative and you will meet with people from all related sectors, which helps you cement your reputation. Despite the pandemic, attendance has been satisfactory. Here are some of the key data:
280+ international exhibitors showcased at the event
10,000+ international trade visitors showed up;
120 countries were represented;
Industry Relevance
CABSAT takes place at the Dubai World Trade Centre every single year. Its roots go back to 1994 and in that time it has emerged as a market leader in the MEASA region, which welcomes both trade visitors and members of the public interested in digital media and satellite tech. Editions are held annually and organisers make sure that the entire product portfolio is accounted for – modulators, plasma TV, receivers, cable installation, computer graphics systems, decoders, displays, LNB, MMD, satellite dishes, aerials, amplifiers, and transmission equipment.
Content, broadcast, satellite and pro AV communities are heavily invested in CABSAT, because it's the right environment to boost brand visibility, source innovative solutions from the biggest players in the world and receive a competitive advantage in researching market trends. Recent reports place the Middle East media and entertainment as the most attractive market expected to grow at a CAGR of approximately 12.79% by 2026. That's a staggering growth considering that in 2020 the Middle Eastern market was valued at US$ 35.11 billion. In fact, the region is home to the top five best-performing entertainment and media consumer markets on a global scale.
Who Are You Going to Meet?
You really get to tap into the media and broadcast professional community in the MEASA region at CABSAT. In addition to the exhibition portion, the trade fair is a major platform for sharing information. It's why you get to meet everyone from creatives to engineers. Trade visitors come from all backgrounds and positions of power. There are those big marketing directors (broadcast and satellite), content buyers, sellers, producers, distributors, engineers and digital professionals. In regards to distributors, there are people working in radio, audio and film. As a whole, it's the place for people from the entire entertainment and media community of the MEASA region to visit Dubai annually.
Meeting the whole ecosystem is the main reason why so many exhibitors fly from near and far. For 34% of first time exhibitors, CABSAT serves as their first entry point into the MENA market, which results in a lot of successful deals.
Additional Value of Attendance
The knowledge programme at CABSAT currently has no rival thanks to numerous conferences, training sessions and seminars, which together are responsible for 90 hours of content. If you don't happen to catch something, the digital platform is always there to help you keep up. Most of the content will be available virtually as a way to make the trade fair more interactive and serve those unable to travel long distances yet. A lot of new content will be streamed along with live demos.
Among the many events is the Content Congress highlighting the trends within the content creator economy. It's the place for vloggers and other creators who are trying to capitalise on the current state of the attention economy. The key topics discussed include NFT innovations, e-sports and their place in the metaverse, AI applications to content, remote production, strategies for vloggers on standing out, and reducing the film & TV industry's carbon footprint.
The Satexpo Summit not only provides valuable information on tech innovations for satellite and space technologies, but also helps unite players from around the world. The summit exists to help foster connections through themed networking sessions. It allows the correct exhibitors to reach their target audience – all happening in a very structured, but open way. Programming is geared towards sustainable space exploitation as a way to guarantee life on earth in the future. This can be done through policies, strategies and cutting-edge technologies for satellites, AI and automation processes.
The support programme also includes the CABSAT Saudi Program, CABSAT Africa Program, AV Tech Spotlight, Nextgen Content and Digital Hub. But we're going to highlight the NEXT UP Program for startups, which was held for the first time in 2022. The Startup Stage presents what's next for the media, broadcast & satellite industry via groundbreaking technological solutions. The event did incredibly well by attracting entrepreneurs, founders and CEOs of startups and scaleups, investors, and heads of innovation. The speakers are at the top of their game and are known internationally. You can expect three days of valuable content. Topics range from what the future of tradition and digital media partnerships will look like to how to best guide talents for a greater global outreach.
Past editions
CABSAT 2023
16.05.2023 - 18.05.2023
CABSAT 2022
17.05.2022 - 19.05.2022
+/-39
Exhibitor Countries
CABSAT 2021
26.10.2021 - 28.10.2021
CABSAT 2020
26.10.2020 - 28.10.2020
Edition was held digital to prevent the fast spread of COVID-19.
CABSAT 2019
12.03.2019 - 14.03.2019
39,000
SQ M of Exhibition Area
How to get to CABSAT

On Foot
Dubai Airport – not advisable
Global Village 1 Station – not advisable

By Car
Dubai Airport – 10 mins via Sheikh Rashid Rd/E11
Global Village 1 Station – 20 mins via Sheikh Mohammed Bin Zayed Rd/E311 and Al Ain - Dubai Rd/E66

By Public Transport
Dubai Airport – 15 mins via transport MRed
Global Village 1 Station – not available