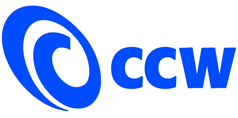 CCW
Berlin, Germany
CCW Update
CCW 2024 will take place between 26.02.2024 and 29.02.2024. The trade fair will be held in a live trade fair format. The live exhibition will take place at the ECC Berlin in Germany. The hosting location will not feature the latest Covid-19 prevention measures. This is because of the removal of the country's pandemic-related restrictions.
A Brief Overview of CCW
Based in Berlin, Germany, CCW is the benchmark event for the customer dialogue industry not just in Europe, but the rest of the world. The service industry has undergone many changes over the last several years, and CCW reflects the current market state and reveals potential new futures. It's the perfect opportunity to connect with existing suppliers and meet potential buyers. CCW empowers exhibitors to reach their fullest potential, and opens the doors to international brands to penetrate the German market.
Book hotels in Berlin, Germany at prices you want with GETA ltd. We've sent exhibitors all over the world and have a database of hotels, hostels and apartments all over the city. Your reservation for CCW is done within a single business day and you make first-rate savings at the same time. Spend less on accommodation and even less time commuting. Our team sends you only the top hotel rates close to ECC Berlin. We make business travel affordable for all whether you're in a big group or travelling alone.
GETA ltd impresses with a large portfolio of bonus travel services like airport transfers and booth construction. You can count on us to arrange airport transfers, book meeting facilities on site and even build your exhibition booth.
Why Your Visit Is Worth It
The combination of world-class congress and competitive product exhibition cements the key role of CCW for the customer dialogue industry. The event attracts qualified buyers, who are looking to stay informed on everything happening right now. It's easy to generate quality sales at CCW and expand your professional network. Usually, exhibitors make back their travel expenses within the first day. Plus, the connections you make here lead to successful long-term partnerships.
It's why the trade fair has managed to keep attendance to pre-pandemic levels today:
200 exhibitors from 18 countries

6500 international visitors from 42 countries

4 exciting congress days

3 inspiring days of the fair

280 top-class lectures

50 hours of networking
Industry Relevance
The CCW trade fair and congress, hosted at the ECC Berlin, present a distinctive opportunity for professionals across numerous industries and sectors to gain a true international perspective on the evolving service industry. CCW is the definitive platform for exploring the trends, technologies, and strategies that are currently driving customer service excellence.
CCW unveils a concentrated showcase of the customer dialogue industry's prowess. The trade fair is a fertile ground for drawing inspiration and insights from a diverse range of exhibitors. Attendees can delve into the heart of customer interaction at various touch points including the Speakers' Forum, the live call centre "The Next Experience," the TeleTalk demo forum, and other engaging trade fair forums. In terms of products, the exhibition portion of CCW shows visitors a 360-degree overview of the entire value chain – hardware; services; controlling, reporting and monitoring; dialogue service providers; digitalisation; IT & software, and associations and media.
The introduction of novel CCW concept areas further enhances the event's offerings. A standout feature is the World of AI, which spotlights innovative solutions powered by artificial intelligence. These advancements hold the potential to elevate both customer experiences and employee satisfaction through technology-driven automation. The discussions within the World of AI open the door to direct networking with some of the most prestigious experts and thought leaders.
Outside the exhibition portion, there's the CCW Congress Fair, which emerges as Europe's largest congress trade fair for pioneering customer dialogue solutions. This congress trade fair gathers visionary technology, industry trailblazers and seasoned practitioners under one roof. By fostering discussions, showcasing new trends, and challenging established norms, the CCW Congress Fair becomes a reference point for innovation within customer dialogue strategies.
The pandemic certainly shook the way the world operates and this has had an impact on all areas of customer communication and service. CCW has become even more relevant as the source of fresh approaches. In addition, the event has moved to a permanently hybrid model, which allows participants to access the fair's offerings in a way best suited their preferences and circumstances. Whether you're seeking to engage on-site in Berlin or participate virtually from around the globe, the CCW trade fair and Congress Fair provide a wellspring of inspiration and insights for cultivating innovative customer dialogue.
Who Are You Going to Meet?
The exhibitor list at CCW is extensive. Condair Systems, Blue Call, Wildix, CreaLog, Contact Center Network, Procat International, ProCom Bestmann and TENIOS are only a small portion of the companies that reserve exhibition space. Visitors to the exhibition and congress come from all over Germany and its neighbouring countries, and represent a multitude of industries. From retail and HoReCa to banking and finance, every sector that deals with customer dialogue is represented!
The congress boasts an impressive lineup of speakers, who discuss the future world of work:
Prof. Dr. dr hc Lars P. Feld, Personal Representative of the Federal Minister of Finance

Dr. Oliver Stettes, labour market expert, Cologne Institute for Economic Research,

Collin Croome, entrepreneur, thought leader, metaverse expert.
Additional Value of Attending
Perhaps one of the most useful features for buyers, who are researching possible new solutions for their companies, is the TeleTalk demo forum. It's where theory comes into practice and exhibitors can demonstrate their innovative solutions to their target audience. You're given the conditions to best position your products and leave with solid sales leads. Presentations last up to 10 minutes and are streamed live, giving participants additional exposure digitally to all professionals who did not have the opportunity to be at CCW in person.
All TeleTalk lectures tackle the opportunities, challenges and applications of the cutting-edge technologies that has the entire business world abuzz.
(Chat)GPT in customer service

Multi- & omnichannel solutions in customer dialogue

Future Customer Service: AI solutions in practice

Self-service in customer contact with bots & co

Cloud Services for Contact Centers

Workflow & process automation with AI/intelligent systems

Quality management, monitoring, workforce and personnel planning

Response management solutions for email, SMS, chat, messenger
Past editions
CCW 2023
27.02.2023 - 02.03.2023
CCW 2020
02.03.2020 - 04.03.2020
Cancelled because of COVID 19
CCW 2019
19.02.2019 - 21.02.2019
CCW 2018
27.02.2018 - 01.03.2018
How to get to CCW

On Foot
Berlin Brandenburg Airport – not advisable
Berlin Hbf – not advisable

By Car
Berlin Brandenburg Airport – 19 min via A113
Berlin Hbf – 35 mins via Maybachufer

By Public Transport
Berlin Brandenburg Airport – 35 mins via S45 and 246
Berlin Hbf – 47 mins via M41