Chemspec Europe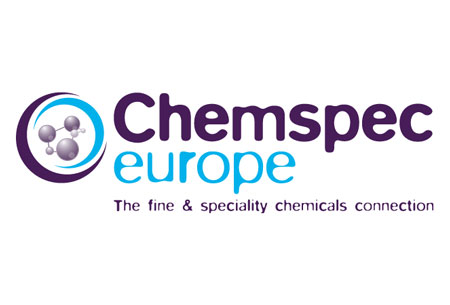 Chemspec Europe
Germany, Frankfurt am Main
Book Online for Chemspec Europe
Book Now
The 35th edition Chemspec will take place between 29.09.2021 and 30.09.2021 in digital format. The in-person format of the fair will instead take place in 2022 between the 31st of May and 1st of June. The event will be hosted at the Messe Frankfurt in Frankfurt, Germany. Organisers will be implementing robust COVID-19 health and safety measures. Visitor compliance is expected.
A Brief Overview of Chemspec Europe
Chemspec Europe positions itself as a crucial meeting and market place where the chemicals industry in Europe is concerned. The international exhibition is the source to meet suppliers for fine and speciality chemicals along with the next generation of technologies used at every step of the production chain. In the addition to the unbeaten networking opportunities, guests also have access to conferences, seminars and workshops.
Consider your hotel accommodation for Chemspec Europe as good as booked with GETA. Our company has been helping business travelers get to their destination for years and we'll do the same for you in a single day! GETA ltd takes information regarding your budget, choice in location and number of beds and sends you a perfectly tailored hotel booking online. One call is all it takes to have the business travel booking of your dreams.
Why Your Visit Is Worth It
Even though Chemspec Europe lasts only two days, there's a lot of reasons to make it a top priority to position yourself in this environment. The specialized exhibition has managed to:
Utilize 16,800 square metres as exhibition space;
Secure 358 international exhibitors from 27 countries;
Draw 4,200+ international trade visitors from 66 countries;
Raise money for scholarships;
Push research and development through its involved support program.
An Industry Profile
Chemicals have always held an important place in manufacturing and industrial processes, so it's no surprise that an event like Chemspec Europe has succeeded the way it has. The event has been running on an annual basis ever since 1986 and employs a rotating roster of European cities to serve as its host every year. Each edition then has its own dynamic and allows exhibitors to get established with new crowds of professionals. One of the chief characteristics of the exhibition is its laid-back nature, which is best exemplified from events like the Scholarship Golf Outing. If we are to talk about products, there's the entire value chain represented from cosmetics, dyes, paints and biotechnology to financing, logistics, packaging and water treatment.
Who Are You Going to Meet?
Chemspec Europe is a high calibre event for the chemicals industry, so it's natural that you're going to meet face to face with every decision maker and influencer. The business opportunities here draw the attention from corporate managers, product designers, R&D managers, production and process managers, and others. A look into the industries represented shows a strong presence from health, pharmaceuticals, cosmetics, agriculture and water management. The breakdown in terms of countries reveals predominant numbers from the US, China, India, Japan, Germany, the United Kingdom and France. We also have to mention the strong scientific presence thanks to the exciting conference program with highlights like the Pharma Lecture Theatre.
Past editions
Chemspec Europe 2020
11.11.2020 - 12.11.2020
1,500+
Industry Experts attended
c. 240
Hours of Streamed Webinar Content
Chemspec Europe 2019
26.06.2019 - 27.06.2019
6,369
SQ M of Exhibition Area
CHEMSPEC EUROPE 2018
20.06.2018 - 21.06.2018
6200+
SQ M of Exhibition Area
CHEMSPEC EUROPE 2017
31.05.2017 - 01.06.2017
6200+
SQ M of Exhibition Area
How to get to Chemspec Europe

On Foot
From Hauptbahnhof - 20 min
From Fnakfurt Aiport - 35 min with a bike

By Car
From Frankfurt Main Station - 10 min
From Frankfurt Airport - 20 min

By Public Transport
From HBF S-Bahns with numbers 3, 4, 5 or 6 will all get you to Messe Frankfurt for 11 min
From Frankfurt Airport with ICE, S8 or S9 for 35 min to HBF and then S3, S4, S5 or S6 for 11 min
Hotels
Venue