Chillventa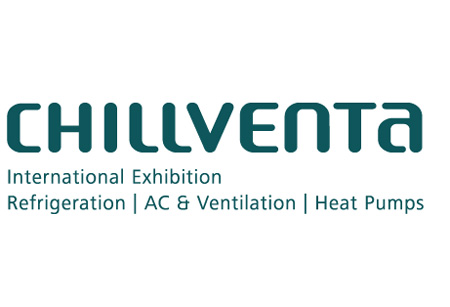 Chillventa
Germany, Nürnberg
A Brief Overview of Chillventa
Chillventa is your gateway to the refrigeration sector with presentations on the newest trends and technological developments across every link in the value chain. Held in Nuremberg, this fair runs the entire product spectrum from ventilation technology to heat pumps. As such, the event is an important source for innovation and exploration of topics like energy efficiency
Select your individual price range and desired proximity to the Chillventa international fair and GETA ltd compiles a comprehensive list of hotels that meet your full criteria. GETA ensures you get the best hotel offers in Nuremberg for your budget. Our top goal is to minimize the overall cost of your work trip. From central locations and glamorous hotels to residential areas and quiet bed-and-breakfasts, we offer the ideal hotel accommodation for Chillventa.
Why Your Visit Is Worth It
It's easy to make excellent returns on investment at Chillventa. The trade fair has one of the most thriving, diverse business communities, which wants to keep in touch with the times and get a good deal. There are:
75,200 square metres of exhibition space dedicated;
1,019 international exhibitors who have reserved booths;
35,490 trade visitors who have made the trip;
Two thirds of the visitors who come from international markets.
Industry Profiles
Chillventa has a short track record having been in operation for a little over a decade with its first show dating back to 2008. Nevertheless, the trade fair has found a significant following as a one-stop show dedicated to the full spectrum of products between refrigeration, heat pumps and AC & ventilation. Product categories include cold rooms, cold stores for food, air space, connected systems, ambient heat, central air-conditioning, heat sources, refrigerators cells, renewable energy, sound insulation, special doors and MSR-technology/automation; just to name a few. Held every two years in Messe Nuremberg, you can expect a lively program with a variety of presentations and forums within the greater framework of the celebrated Chillventa CONGRESS.
Who Are You Going to Meet?
Chillventa creates bridges between different fields and sectors within the industry. Visitors get to interact with industry insiders, wholesalers, trade associations and educational institutions, who attend the event with the ambition to stay at the cusp of cutting-edge research and innovation. The trade fair has a solid track record when it comes to its support program. The Congress and forums give the necessary framework to explore subjects like sustainability and the application of solar polar as the end solution for using fossil fuels. Although hosted in Germany, Chillventa brings a mostly international audience of trade visitors. The leading countries represented are the USA, Italy, China, Turkey, Spain, France, the UK, Belgium and the Czech Republic.
Turn All Business Travel Into a Holiday
with a Team That Understands
What You Need