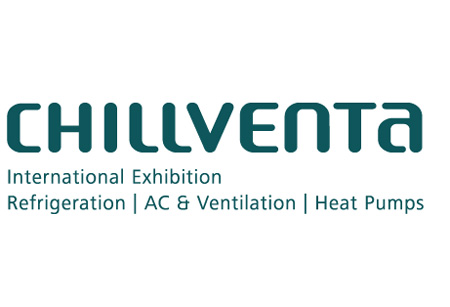 Chillventa
Nurnberg, Germany
Book Hotel Online for Chillventa
Book Now
Event Update
Chillventa will take place between 08.10.2024 and 10.10.2024. The hosting location for the fair is Messe Nuremberg, in Nuremberg, Germany. At present, the venue does not have Covid-19 safety measures in place due to the country removing the domestic restrictions related to event locations. Germany also does not have travel limitations in place.
A Brief Overview of Chillventa
Chillventa is your gateway to the refrigeration sector with presentations on the newest trends and technological developments across every link in the value chain. Held in Nuremberg, this fair runs the entire product spectrum from ventilation technology to heat pumps. As such, the event is an important source for innovation and exploration of topics like energy efficiency.
GETA ltd is an experienced provider of hotel accommodation for trade fairs. We're able to send you anywhere in the world for your next business trip and do it at preferential prices. Book hotels for Chillventa early and make killer savings. We have a solid network of hotels, hostels and apartments all over Nuremberg and work with budgets of all sizes. Just tell us your price range and we'll get you the best deals on hotels close to Messe Nuremberg. GETA ltd assists clients in any way possible and has a large list of bonus services available for a comprehensive experience.
Why Your Visit Is Worth It
Chillventa exists as the perfect cross-border procurement platform. By design, the trade fair gives you all the tools to succeed in launching new products and finding qualified leads. The quality of the contacts is reason enough to exhibit and you can earn back all the expenses for the booth and travel. Chillventa has grown into one of the most thriving, diverse business communities. Let's look at some of the key numbers:
43,200 square metres of exhibition space dedicated;
1,019 international exhibitors who have reserved booths;
35,490 trade visitors who have made the trip;
Two thirds of the visitors come from international markets.
Industry Profiles
Chillventa has a short track record having been in operation for a little over a decade with its first show dating back to 2008. Nevertheless, the trade fair has found a significant following as a one-stop show dedicated to the full spectrum of products between refrigeration, heat pumps and AC & ventilation. Product categories include cold rooms, cold stores for food, air space, connected systems, ambient heat, central air-conditioning, heat sources, refrigerators cells, renewable energy, sound insulation, special doors and MSR-technology/automation.
Held every two years in Nuremberg, Germany, Chillventa creates enough space for exhibitors and trade visitors to grow and develop new technologies. As a whole, the trade fair satisfies exhibitor needs quite well. Organisers report that 95 % of exhibitors managed to reach their most important target groups with 90% sharing that they've converted new contacts into business relationships. This is why Chillventa is said to be the perfect platform for developing long-term business. The people that attend have a long-standing relationship with the event. Chillventa ranks as one of the most international events in the world. Both exhibitors and visitors travel from near and far to be there.
Who Are You Going to Meet?
Chillventa creates bridges between different fields and sectors within the industry. Visitors get to interact with industry insiders, wholesalers, trade associations and educational institutions, who attend the event with the ambition to stay at the cusp of cutting-edge research and innovation. The trade fair has a solid track record when it comes to its support program. Chillventa successfully integrates national and international industry associations with companies and other institutions, which creates a diverse and influential mix of professionals.
Although hosted in Germany, Chillventa brings a mostly international audience of trade visitors. The leading countries represented are the USA, Italy, China, Turkey, Spain, France, the UK, Belgium and the Czech Republic. They come in order to see the latest products from exhibitors such as Baltimore Aircoil, CPS Products Europe, INABA DENKI, Fergas, VEAB, CLIMETAL.
Additional Value of Attending
You can expect a lively program with a variety of presentations and forums within the greater framework of the celebrated Chillventa CONGRESS. The Congress and forums give the necessary framework to explore subjects like sustainability and the application of solar polar as the end solution for using fossil fuels. But that's only scratching the surface.
Chillventa stands in a league of its own when it comes to its overview of all aspects of refrigeration, AC, ventilation and heat pump technology. Visitors can easily observe this when it comes to how the technical programme examines trends related to refrigeration technology, C&I/automation, insulating technology, air conditioning, ventilation and heat pumps, and the associated services for each of these segments. If you're curious about the future of your own sector, then the Congress is where you'll be able to find the answers.
The specialist forums deliver a master class of lectures from the world's best experts and thought leaders in the industry. Given the wider conversations around climate change, automation and the ongoing pandemic, the congress will investigate practical solutions for sustainability, indoor air quality, indirect cooling, achieving a circular economy, IT security and energy performance of refrigeration systems.
Once the main programme wraps up, there are plenty of other opportunities for visitors to spend their time. You can sit through special presentations on new technologies or join in on the guided tours. As a stop on a guided tour, exhibitors receive foot traffic and access to potential buyers that are interested in making a purchase. There's also an additional set of tours organised for trainees and apprentices, who want to get their foot in the industry.
Past editions
Chillventa 2022
11.10.2022 - 13.10.2022
307
Congress participants
56+%
of visitors were from abroad
81+%
of visitors were decision-makers
CHILLVENTA 2018
16.10.2018 - 18.10.2018
72,200
SQ M of Exhibition Area
CHILLVENTA 2016
11.10.2016 - 13.10.2016
72,200
SQ M of Exhibition Area
How to get to Chillventa

On Foot
Nuremberg Airport – not advisable
Nuremberg Central Station – 1 hr via Allersberger Strasse

By Car
Nuremberg Airport – 30 mins via B4R
Nuremberg Central Station – 10 mins via Münchener Strasse

By Public Transport
Nuremberg Airport – 30 mins via U-Bahns U2 and U1
Nuremberg Central Station – 10 mins via U-Bahn U1