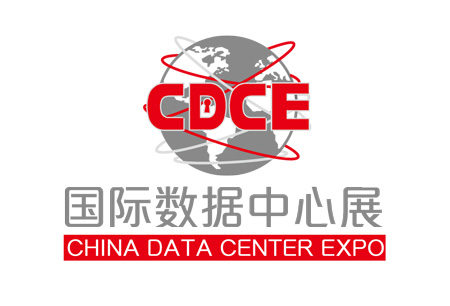 CHINA DATA CENTER EXPO
Shanghai, China
Event Update
The 2022 edition of the China Data Center Expo will take place as a live trade show. It will be hosted at the Shanghai New International Expo Center (SNIEC). The hosting dates for the event will be 01.12.2022 - 03.12.2022. The latest Covid-19 safety measures will be implemented. Among the measures that will be put in place is the 3G admittance policy. Participants will be required to show documents such as negative test results before entering the venue. Because of the instated travel restrictions, attendants must present the documentation upon arrival in China.
A Brief Overview of the China Data Center Expo
The International Data Center & Cloud Computing Industry Expo, or the China Data Center Expo as it's more popularly known sets the trends and drives innovation in informational technology as well as infrastructure. The international trade fair welcomes foreign manufacturers and suppliers and lifts all barriers when it comes to networking with major companies and organisations on the territory of China. It's best to mark this event in your calendar as essential.
As thousands visit the China Data Center Expo each year, hotels near Shanghai New International Expo Center (SNIEC) are in high demand. The earlier you start planning your business trip the easier it is to book hotel accommodation in Shanghai at exceptional rates. GETA ltd is your guide through the city and all its deals. We've experience working in Shanghai and work at every price point. Whether you want an upscale experience or affordable rooms, our team meets your needs. Large groups are more than welcome! We make sure that you're comfortable from the moment you land to the moment you leave, so check out our many other services for the perfect visit!
Why Your Visit Is Worth It
The China Data Center Expo rewards exhibitors with easy access to premium buyers, who make the trade fair their go-to stop to source new suppliers. The mood is energetic and trade visitors are eager to gain insight into market trends and survey all the technological development. Exhibition costs are more than worth it considering that you connect with big players from all of China.
Now that the worst of the pandemic is behind us and the China Data Center Expo is ready to return, these are the numbers you can expect:
200+ exhibitors

22,000+ trade visitors

12,000 sq. metres of exhibition space

15 forums in total
Industry Relevance
The International Data Center & Cloud Computing Industry Expo is the beating heart of the rapid modernisation of China. As the country's sole data centre exhibition, it's an exceptional business platform where IT professionals and major buyers are able to educate themselves about the newest strides made in equipment, processes and technology. The annual event is a major moment in the Shanghai event's calendar and brings in thousands upon thousands to SNIEC.
The significance of data centres has reached the level of a national strategy. Certainly, their role as the secure foundation of China's economy is not to be underestimated and currently they are at the forefront of new infrastructure being built. The trade fair is on an upwards trajectory as demand for bigger computing power drives national manufacturers to break new ground every single year.
The China Data Center Expo keeps a close eye on the emergence of new technologies such as 5G, artificial intelligence, big data, and others to match the growth of the data centre industry. All the more reason to position your services and products here, where the audience will be receptive and eager to purchase. The product portfolio is certainly one of the richest on a global scale:
Data Center Infrastructure

(Micro Module Data Centers, Edge Data Center Solutions, Power Generators, HVAC, Fire Fighting Systems, Security Systems, LED Displays)

Intelligent Products & Technologies

(Smart Unit, AI Assisted Operation & Maintenance Technology, Building Information Model, Control System, IoT Technology);

Energy Saving Products & Technologies

(Intelligence Operations, Kemel-based Virtual Machine, Monitoring System, Capital Management, Inspection Robots)

Design/Engineering & System Integration

(Engineering Procurement Contractors, IDC Planning, Consultation & Design, Contractors & System Integrators)

Cloud Computing

IDC Service Provider

ICT Facilities

Cyber Security
You can see how the China Data Center Expo delivers a 360-degree view of the entire industry, which results in increasing interest from economic sectors in the country searching to upgrade their services.
As a driving force behind economic development, data centres also play a crucial role in China's goal of achieving carbon neutrality. Efforts are being made to enhance the energy efficiency of data centres and steer the industry towards a green, more sustainable, and low-energy consumption path. Knowledge exchange is built into the DNA of the trade fair and you see a lot of these topics being discussed at length during the 15 distinct forums.
Who Are You Going to Meet?
The China Data Center Expo exhibitor list boasts some of the biggest Chinese manufacturers in the industry as well as global household names. You exhibit side by side with Fluid-o-Tech, Huafu Energy Storage, EET, Flyin, TBEA, CYG, HUAWEI, Schneider Electric, YMKK Technology Group, Siemens, Panasonic, KSTAR, ABB, iTeaQ and Sugon. The presence of these giants only cements the trade fair's reputation as a reputable business platform, so you're guaranteed to make qualified sales leads.
The professional audience is predominantly Chinese as the China Data Center Expo is the biggest moment for the country's IT sector to meet together. You predominantly network with engineers, IT-related persons in charge, and operations and maintenance officers as the most represented groups on the floor. These are the experts, who best understand what their company needs and are in advisory roles. These are then followed to a smaller extent by operating directors, purchasers, CIOs and CTOs, all of whom are decision makers and have sizable purchasing power.
As a whole, the China Data Center Expo appeals to four categories of potential customers:
Data Center Users (

Carriers, IDC Joint Venture and Private IDC, Cloud Data Centres, IT Operations & Maintenance);

Design Engineering & System Integrators (

Design Institutions, Planning and Consultant Institutions, System Integrators, Data Centre Construction Units, Electrical Equipment Installation Company);

Manufacturers & Agents

(Suppliers, Distributors & Agents, Manufacturer);

End Users

(Ministries and Utilities, Internet Services Provider, Financial, Energy, Electric Power, Petrochemicals, Enterprises & Multinational Companies Manufacturers, Railways, Hospitals, Research Institutions);
The Outlook for 2023
The China Data Center Expo edition in 2023 is said to be a return to form. After a long pause due to the pandemic, the IT industry at large is eagerly awaiting to meet in person. Organisers are very happy with early registration numbers and predict an overall increase in exhibitors and visitors compared to previous editions.
Past editions
CHINA DATA CENTER EXPO 2022
01.12.2022 - 03.12.2022
CHINA DATA CENTER EXPO 2021
30.11.2021 - 02.12.2021
CHINA DATA CENTER EXPO 2020
03.12.2020 - 05.12.2020