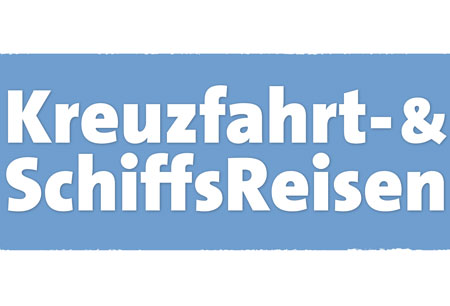 CMT Kreuzfahrt- & SchiffsReisen
Stuttgart, Germany
Book Hotel Online for CMT Kreuzfahrt- & SchiffsReisen
Book Now
Event Update
The most recent live edition of the trade show will be held at Messe Stuttgart between 18.01.2024 and 21.01.2024, without strict Covid-19 prevention measures in place. This is because the country has lifted its domestic restrictions as well as travel limitations as a result of the current pandemic situation.
A Brief Overview of CMT Kreuzfahrt- & SchiffsReisen
If your business is vacation on water and sea travels, then there's no better place in Europe to reach your target audience than Kreuzfahrt- & SchiffsReisen, which is scheduled during the larger travel trade fair, CMT. Here you'll learn all about consumer behaviour, what's on offer in terms of travel packages and destinations, and emerging global trends. Come to Stuttgart, Germany to discover all of this. The trade fair covers the entire spectrum of luxury cruises, sailing trips and river cruises – all in one place. Connect with your core audience and get the most out of your participation in CMT.
It's never too early to book hotel accommodation for CMT Kreuzfahrt- & SchiffsReisen. GETA helps the process go easily and save you a lot in time and costs at the same time. We're veterans in the business travel sector and offer hotel rooms for trade fairs no matter the destination. We've sent exhibitors to all major and minor events around the world. Our network of hotels, hostels and apartments is big and includes venues at all price points. Whether you prefer low-cost or high-end accommodation, our team delivers the perfect hotel rates every time. Discover the top deals on hotels close to Messe Stuttgart.
Complement your hotel bookings with our additional services. GETA ltd offers to book meeting facilities with AV equipment, build your exhibition stand and plan an airport transfer upon arrival and departure.
Why Your Visit Is Worth It
When it comes to networking, CMT Kreuzfahrt- & SchiffsReisen is a world-class platform that puts you in contact with your core audience, whose main reason for attending the trade fair is to plan their next adventure. You're in a position to build your customer base and promote yourself effectively during the three-day weekend. You'll be generating sales leads and direct orders from targeted customers.
Many exhibitors wait until CMT Kreuzfahrt- & SchiffsReisen to announce new offers and make the most out of early interest. You're sure to earn back everything you've spent to attend on the very first days given how popular CMT is. The most recent edition pulled:
265,000+ visitors in total
Industry Relevance
CMT Kreuzfahrt- & SchiffsReisen takes place during the second weekend of the incredibly well-attended and well-received tourism fair in Germany, CMT-Die Urlaubsmesse. This special show lasts for a total of four days in Stuttgart, offering the full breadth of offers on all forms of vacations on water and sea travel. The trade fair also shares space with Golf- & WellnessReisen, which brought in even more people. Both marker segments have been growing in popularity with world travellers, especially after the pandemic – an overall good sign for exhibitors all around.
Kreuzfahrt- & SchiffsReisen is a captivating event that offers a unique and all-encompassing experience of vacation, relaxation and travel, all rolled into one. The event presents a diverse array of cruise options, catering to various tastes and preferences from luxury cruises to freestyle voyages, club ships to expedition vessels, sailing ships to river cruisers. At Kreuzfahrt- & SchiffsReisen, visitors find a rich assortment of opportunities to travel beyond traditional cruises. The fair showcases companies specialising in river and sailing trips, yacht charters, houseboat holidays, and even sports boat licensing. Whether one seeks a lavish sea adventure or a more casual water voyage, the options are vast and varied.
The exhibition features an engaging forum in Hall 9, where visitors can access a wealth of informative lectures and insights into water-based vacations. The comprehensive program covers a range of topics, providing valuable knowledge and guidance to enthusiasts seeking the perfect holiday on the water. All delivered from seasoned exhibitors and experts, who keep their fingers on the pulse of what's new.
Holidays on the Water is an exciting addition to the classic range of Cruises, Ship, and River Travel exhibitions. This new theme introduces sailing, kite and surfing trips, and the associated equipment and accessories. It offers a perfect synergy between vacation on the water, water sports, and the sporty CMT caravanning and campervan audience, creating a dynamic and diverse atmosphere.
The charm of seafaring romance fills the air at the exhibition, with fascinating ship models and original exhibits inspiring visitors. These captivating displays showcase the various types of ships that explore the seas and the diverse forms of travel and activities offered on board. This immersive experience sparks the imagination and captivates attendees with the allure of the open water.
In a groundbreaking move in 2023, the international diving fair InterDive now takes place as part of Kreuzfahrt- & SchiffsReisen. Visitors will be able to stay informed on diving outfitters, diving schools and diving holiday destinations to visitors. This addition allows attendees to explore the beauty beneath the water's surface. Kreuzfahrt- & SchiffsReisen continues to be a compelling and essential event for travel enthusiasts.
Who Are You Going to Meet?
The Kreuzfahrt- & SchiffsReisen exhibition attracts a diverse and enthusiastic audience seeking a unique and exceptional kind of vacation. Alongside the parallel event, the golf and wellness trips, attendees discover an array of enticing travel opportunities. The main focal point of interest for visitors is cruises, accounting for 50% of those surveyed. Following closely are ship trips at 23%, sailing trips at 15%, river trips at 14%, and vacations on houseboats at 10%.
The fair attracts a diverse crowd from various regions, with 76% of visitors traveling distances of up to 100 kilometres to reach Stuttgart, while six percent travel over 300 kilometres to attend. Attendees span a broad age range, with an average in their mid-40s, representing individuals in the prime of their travel explorations. The visitors' monthly net household income is estimated at around 4137 euros on average, which is good news for exhibitors!
Holidays hold a central place in the lives of attendees, with half of those surveyed going on vacation twice a year. Additionally, over 25% of visitors enjoy three vacations annually, and an impressive 12% find themselves on more than four vacations per year. This strong affinity for travel only confirms the relevance and significance of Kreuzfahrt- & SchiffsReisen as an effective source of ideas for unique and memorable journeys.
Past editions
CMT Kreuzfahrt- & SchiffsReisen 2023
19.01.2023 - 22.01.2023
CMT Kreuzfahrt- & SchiffsReisen 2021
28.01.2021 - 31.01.2021
Cancelled because of COVID 19
CMT Kreuzfahrt- & SchiffsReisen 2020
16.01.2020 - 19.01.2020
How to get to CMT Kreuzfahrt- & SchiffsReisen

On Foot
Stuttgart Airport - 7 mins via Flughafenstrasse
Stuttgart Hbf – not advisable

By Car
Stuttgart Airport - 1 min via Flughafenentlastungsstraße
Stuttgart Hbf – 20 mins via B27

By Public Transport
Stuttgart Airport - not available
Stuttgart Hbf - 40 mins via S-Bahn S2 or S3