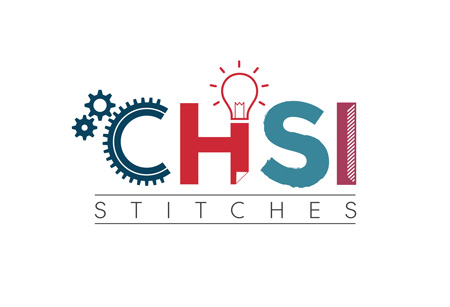 Craft, Hobby + Stitch International
Birmingham, UK
Book Hotel Online for Craft, Hobby + Stitch International
Book Now
Event Update
The 2024 edition of Craft, Hobby + Stitch International will take place at NEC Birmingham on 25.02.2024-26.02.2024. The edition will be hosted as a live trade fair. Wearing PPE in the form of face masks is highly encouraged when attending the event, especially in indoor areas.
A Brief Overview of Craft, Hobby + Stitches International
Craft, Hobby + Stitches International is a meeting point for all the players in the creative craft industry in the UK. Not only is the international trade fair a place to debut products and enjoy high sales numbers, it's also where you're able to meet with buyers from all over Europe and take note of the bigger trends happening right now. Booking a stand at CHSI is an investment that pays off on the first day.
Have the best possible turnout at Craft, Hobby + Stitches International with the hotel service from GETA ltd. We've been sending clients all around the world for years and we know Birmingham inside and out. From budget-friendly hostels to high-end hotels, you discover the perfect hotels for CHSI located close to the NEC. GETA ltd works closely with clients to determine the ideal price and ideal location with sufficient connections to public transport.
Why Your Visit Is Worth It
Let's examine the financial aspect of your visit. Should you go and what do you stand to gain? The answer is a definitive yes, because you'll be in a favoured position to meet with a high number of qualified leads, build better reputation and open yourself up to foreign markets:
200+ exhibitors book stands at the fair;

6000+ international buyers attend regularly;

100,000+ products are on offer;

50+ hours of educational content are available.
Industry Relevance
Craft, Hobby + Stitches International has been a staple event in the craft and hobby industry since the 1980s. Held annually at the National Exhibition Centre in Birmingham, UK, this international trade fair has continuously evolved to cater to the needs of the industry. The upcoming edition is scheduled to take place at the end of February, providing a vibrant platform for both discovery of trends and business opportunities.
One of the recent developments that reflects the show's commitment to innovation is the introduction of the Papercraft Zone. This dedicated area will not only showcase a wide range of papercraft products but also host its own workshop program, offering attendees the chance to learn new techniques and unleash their creativity. Craft, Hobby + Stitches International strikes a balance between a fun and immersive environment for trend exploration and a business-oriented segment that caters to industry professionals. It's simply the best of both worlds.
The fair boasts one of the largest product portfolios in the country, featuring a diverse range of craft and hobby categories. Attendees can expect to find an extensive array of supplies, including paper supplies, beading supplies, fabrics and tools, clays and doughs, and painting supplies and paints. This extensive offering ensures that visitors can source the latest products. On-stand demos and workshops provide valuable insights and practical knowledge, while side events like the New Product Catwalk, Sustainability Showcase, and Trending Now launch pad offer additional points of view into product trends and customer behaviour. The potential for quality networking is not to be underestimated.
The Speaker Programme at Craft, Hobby + Stitch International features retail, sales, and marketing experts from outside the craft industry. Their valuable input and expertise help address the biggest challenges faced by the creative sector. Additionally, the Campfire Sessions provide a unique chance for attendees to interact one-on-one with the speakers and delve deeper into the discussions.
Craft, Hobby + Stitches International has a global reach, making it a convenient platform for doing business anywhere in the world. The event offers a prime opportunity to connect face-to-face with various types of buyers, fostering networking and collaboration. In addition, the annual Craft Report provides unique insights and trends that impact the industry. Exclusive presentations at CHSI Stitches will showcase the report's findings, offering valuable guidance on how businesses can leverage these insights to improve their operations.
Who Are You Going to Meet?
Craft, Hobby + Stitches International features a number of high profile exhibitors such as Novita, Moon, Craft Yourself Silly, Lion Brand Yarn, Rico Design, Creative World of Crafts, Cygnet, Mrs. H, Sark Textyle, Stylecraft and Vlieseline. In terms of the buyers you're going to meet, these are high street retailers, department stores, independents, multiples, online retailers and garden centres. Buyers come from all over the country in addition to 35 other countries, the majority of which are from the European Union.
The professional visitors are mostly in the position to make purchases with 75% of them being directors or direct owners. Overall, more than half of the UK craft businesses are present and they have a total spend of £407 million.
Additional Value of Attending
Outside having a booth at the fair, there's another way to make the most out of your visit, especially if you're trying to break into the industry as an innovator. Creative Dragons is a unique opportunity for aspiring entrepreneurs and innovators in the craft industry to receive expert advice on their business or product ideas. The event features a panel of esteemed industry professionals, referred to as dragons, who provide feedback, insight and advice to help drive these new ideas forward. Participants have 5 minutes to showcase, followed by immediate interaction with the dragons.
The panel of Creative Dragons consists of highly accomplished individuals in the craft industry. Sarah Hurley, President & CEO of SH Brands Group, brings her extensive experience and expertise in brand management and strategy. Simon Burns, CEO of ICHF Events, offers valuable insights into event management and the craft industry. Dani Phillips, Managing Director of Visage Textiles Ltd, contributes her deep understanding of textiles and fabric-related businesses. Annabelle Hill, Sales and Marketing Director at Stylecraft and Chairwoman of UK Hand Knitting (UKHKA), provides her expertise in knitting and marketing. Mike Wilson, Director at King Cole Ltd and board member of UK Hand Knitting (UKHKA), shares his knowledge of yarn and knitting industry dynamics.
The dragons' collective experience and diverse backgrounds ensure a well-rounded perspective on various aspects of the craft industry. Their feedback and advice can be instrumental in shaping the direction of aspiring entrepreneurs' ideas and helping them navigate the competitive craft market.
Past editions
Craft, Hobby + Stitch International 2023
19.02.2023 - 20.02.2023
Craft, Hobby + Stitch International 2022
27.02.2022 - 28.02.2022
Craft, Hobby + Stitch International 2020
16.02.2020 - 18.02.2020
How to get to Craft, Hobby + Stitch International

On Foot
from Birmingham Airport is 22 min walk

By Car
from Grand Central Metro Station Birmingham is 22 min car drive
from Birmingham Airport is 2 min drive

By Public Transport
from Grand Central Metro Station Birmingham take a train to the aiport and from there you have additional 22 min walk