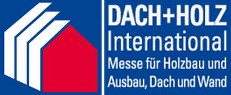 DACH+HOLZ International
Köln, Germany
Book Hotel Online for DACH+HOLZ International
Book Now
A Brief Overview of DACH+HOLZ
DACH+HOLZ keeps up with the trends in timber construction and roof industry. The international trade fair is known for its excellent display of quality materials, new products and cutting-edge technologies. As the leading trade fair in Europe, DACH+HOLZ empowers exhibitors to reach their target audience easily and leave with valuable contacts as well as qualified sales leads. If you want to stay up to date with what's happening in the industry, this is the one event you can't afford to miss!
Book a hotel in Stuttgart near Messe Stuttgart for the extra convenience. DACH+HOLZ 2023 is hotly anticipated and generates buzz among trade visitors. The best strategy is to plan your business trip early and land early booking deals. GETA ltd knows all the best places to stay in Stuttgart and accommodates budgets of all sizes. We believe business travel should be affordable and work at every prize point. Book hotels during DACH+HOLZ ahead of time and make killer savings! Big groups of over twenty people are more than welcome!
Compliment your hotel reservation for DACH+HOLZ with one of our many bonus services in our portfolio. We can arrange airport transfers, provide rent-a-cars and book meeting rooms!
Why Your Visit Is Worth It
DACH+HOLZ has much to give its exhibitors, which transforms it into a preferred platform for all B2B networking and cross-border purchasing. The trade fair lives up its reputation of not just high-quality visitors, but live demonstrations and a strong support programme. An exhibition stands pays for itself and exhibitors make profit on the very first day.
Here are the key numbers from last edition:
342 companies from 20 different countries
20,000 visitors from over 50 different countries
Industry Relevance
DACH+HOLZ International has been leading the roofing and timber industry for close to seventy years and plays a vital role in showcasing the latest advancements and trends in the sector. With a history dating back to 1957, this biennial event gathers professionals and stakeholders from around to a select venue in Germany. Editions rotate between different cities and for 2023, Messe Stuttgart in Stuttgart, Germany will serve as its host.
Over the course of four bustling days, visitors are presented with a wealth of business opportunities and avenues for learning. Messe Stuttgart becomes a launch pad for the most innovative, forward-thinking products across all relevant categories across the processing chain. The comprehensive scope of DACH+HOLZ encompasses a wide range of areas within the industry that starts with roof, wall and waterproofing and ends with timber construction. Here's the full look of the product portfolio:
Roof coverings pitched (sloping roofs)
Roof Waterproofing (Flat roof)
External wall cladding
Metal (Plates, rolls, prefabricated, sheets)
Connections and closures
Rainwater discharge
Skylights, ventilation, hatches
Structural waterproofing
Thermal and sound insulation
Chimneys
Solar technology
Lightning protection
Timber and timber based products
Roof construction and subconstruction
Loft/ attic/ extension/ dry walling
Anchoring, connections, fixings
Green roof
Supplementary supplies
Technical facility equipment
Scaffolding, ladders, safety equipment
Equipment, motor vehicles, machines, tools
Companies organising equipment
Services and cargo/ freight
Trade and protective clothing
Recognized as an attractive meeting point for professionals in the field, DACH+HOLZ appeals to a wide range of stakeholders. If you want to grow your professional network and achieve greater brand visibility, this is the trade fair to meet your goals as well as get insight into the overarching trends taking the industry by storm.
Who Are You Going to Meet?
DACH+HOLZ attracts established brands like PREFA, Marcrist Diamantwerkzeuge, HottScan, best wood SCHNEIDER, Hans Hundegger, SPAX International, SSAB EMEA and ZEDACH Gruppe among many others. You're in good company when it comes to the quality of exhibitors. Plus, the trade fair is known for its support of startups.
The professional audience is made of roofers, carpenters, plumbers, housing associations, property developers, architects and planners, property managers, private developers, retailers, scaffolders, blinds and shutters, landscape companies, investors and authorities. The majority of visitors are in senior positions in their respective companies and organisations, which means a high conversion rate and interest in purchasing.
Additional Value of Attending
Complementing the extensive showcase of products and services, DACH+HOLZ offers an engaging supporting program with an educational focus. The Topic Specials and Roof+Timber Forum provide platforms for the distribution of practical information and discussions on trending topics. These educational initiatives ensure that visitors stay up to date with industry developments and best practices. Additionally, the Craftsman Tours offer a quick yet informative tour of the fair, catering to busy professionals seeking an optimal experience tailored to their specific needs.
The DACH+HOLZ Forum provides practice-oriented information on innovations, trend topics, future perspectives and new processing guidelines. Building on its success in 2022, the forum is set to captivate visitors once again in 2024 with its versatile and informative program. The forum is designed as a hub for knowledge exchange geared towards improving professional skills and knowledge.
There's so much to do. The forum features lectures and live demonstrations to show how products perform in real conditions. But there's so much more as attendees will be able to meet with relevant social media influencers and learn all about how to create a social media presence from how to get engagement and long-term strategies to build an effective following.
Additionally, the Start-up Area at DACH+HOLZ provides a stage for cool start-ups to showcase their groundbreaking ideas. In 2022, the father-son company Haidl from Passau was recognized for their groundbreaking rainwater downpipe with the Start-up Award. This product offers a more sustainable alternative to existing solutions and stands out for its ease of installation. The Start-up Area serves as an incubator for fresh ideas, encouraging entrepreneurship and fostering innovation within the roofing and timber industry.
Sustainability has been on everyone's mind over the last decade and the Start-up Area showcases new possibilities for greener solutions across all links in the value chain. If you're an emerging start-up, signing up for a spot is the winning strategy to get your foot in the door and get in touch with big buyers and investors.
Past editions
DACH+HOLZ International 2022
05.07.2022 - 08.07.2022
68%
of participants confirmed their attendance for next edition
DACH+HOLZ International 2020
28.01.2020 - 31.01.2020
71,000
SQ M of Exhibition Area
How to get to DACH+HOLZ International

On Foot
Cologne Bonn Airport – not advisable
Cologne Central Station – 30 mins via Hohenzollernbrücke

By Car
Cologne Bonn Airport – 20 mins via A559 and Östliche Zubringerstraße/L124
Cologne Central Station – 10 mins via Auenweg

By Public Transport
Cologne Bonn Airport – 30 mins via S19 transport
Cologne Central Station – 10 mins via S-Bahn S6/12/9