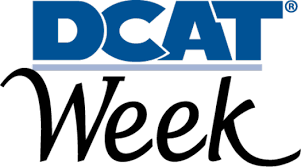 DCAT Week
New York City, USA
Book Hotel Online for DCAT Week
Book Now
Event Update
The InterContinental Barclay in New York City will host the 2024 edition of DCAT Week. The hosting dates are 18.03.2024-21.03.2024. The venue at present does not incorporate coronavirus protection measures. This is because of the removal of the country's national coronavirus-related limitations. Yet, participants should take into consideration the following travel restrictions. They will be required to show upon their arrival vaccination and attestation papers.
A Brief Overview of DCAT Week in New York City
DCAT Week is an annual conference of prime importance. It attracts over 500 bioceutical, nutraceutical and pharmaceutical companies. DCAT, a non-profitable enterprise development organisation, organises the conference within New York City.
Why Is Your Visit Worth It?
DCAT Week in New York City enables participants to complete a variety of business aims. Such includes overviewing the latest industry developments. They can also set business objectives for the upcoming year. Examining innovations created by the member companies is similarly within the achievable goals. This likewise applies to studying the latest trends within the sectors. Also, the forum enables attendants to network and conduct on-site business.

Participants can achieve such business aims via the diversified event agendum. This comprises sub-events such as the Member Company Announcement Forum. It also incorporates the Pharma Industry Outlook and Research & Benchmarking Executive Summary. Likewise, the informative events include Executive Insights, Disruption Busters, and Industry Radar. Networking opportunities are granted via a variety of sub-events. Such include the DCAT Annual Dinner, Pre-Dinner Reception, and Post-Dinner Hospitality Events. The Attendee Networking Reception and the DCAT Week Run & Walk should similarly not be overlooked. This likewise applies to the DCAT Member Company Networking Reception. The DCAT Women's Networking Breakfast is also a must-attend.
Industry Relevance
DCAT, the organising business development association, features over 500 member enterprises. As a result, the event appeals to a considerable number of leading companies. More than 10 000 visitors represent the member enterprises. 92% of the visitor group hold high-level leadership roles. For instance, one in four visitants is a C-Suite executive. The member enterprises and representatives travel from over 50 nations. These range from China to the USA. Among the visitors are acquisition managers, marketing professionals, and licensors.
Whom Are You Going to Meet?
The attending industries include pharmaceuticals, biotechnologies, and pharmaceutics. Leading companies like Bachem, BASF, Berry, and Evonik represent such sectors. They, furthermore, include FUJIFILM, Johnson & Johnson, Kaneka, Kerry, Lonza, and Mitsubishi. They similarly incorporate Moderna, Novartis, Pfizer, Phillips, Samsung, and Vantage.
How can GETA Ltd assist you?
GETA Ltd understands what you need in your hotel accommodation. This includes flexible prices, links to public transportation and a strategic location. We can secure an affordable hotel reservation close to InterContinental Barclay. At the very least, you will have an easy route with the underground or by bus to make it. That is how easy it is to organise business travel. Trust our database of hotels in New York City to find your perfect match.
How to get to DCAT Week

On Foot

By Car

By Public Transport