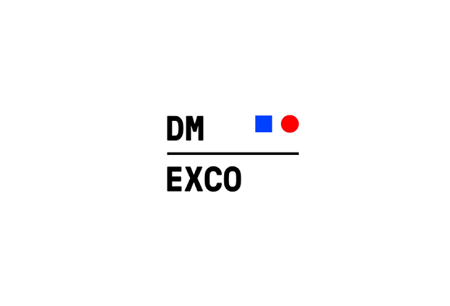 DMEXCO
Köln, Germany
Event Update
DMEXCO 2024 is going the in-person route between 18.09.2024 and 19.09.2024. The venue will not feature Covid-19 safeguards. This is because of the removal of the related domestic restrictions in April and May 2022. Germany, at present, does not have travel limitations due to similar causes.
A Brief Overview of DMEXCO
DMEXCO brings you to the future of digital business, marketing and advertising with rising stars and established industry leaders discussing topical issues and showcasing what's new in terms of the digiconomy. You attend the international expo and conference in Cologne, Germany, along with the most influential voices in the digital economy sector and have unparalleled networking opportunities to grow your own reputation.
Have you booked an exhibition space for DMEXCO? The next step is to make a hotel reservation. GETA Ltd has helped thousands of exhibitors travel around the world regardless of their budget. We accommodate every price point and know our way around hotels in Cologne. All you have to do is tell us how many beds you need and how much you can pay. Have the first pick from top rates on hotels close to Koelnmesse. It takes us a single business day to plan your entire business trip. In addition to hotel accommodation for DMEXCO, GETA ltd has a whole portfolio of bonus services to make your trip successful.
Why Your Visit Is Worth It?
Digital technology is forever changing how humanity navigates the world, and reconfigures the landscape of the economy. DMEXCO dives deep into the cutting-edge advancements, practices, and ideas taking hold of professionals. As a knowledge platform, it has to rival and it maintains a strong presence among digital marketers. As an exhibitor, you benefit not only from the knowledge sharing of top experts, but also a high quality of sales leads. Attendance guarantees a quick return of investment. Here are the numbers from the last physical edition:
92,700 square metres of exhibition space dedicated;
1,062 international exhibitors showcase their products;
41,504 international visitors have walked the halls;
A high-class conference that tackles subjects and topics across the entire industry.
Industry Relevance
DMEXCO is an event that happens every year and keeps up with the breakneck speed at which digital technology changes. The annual format keeps you fully informed of the latest developments and introduces you to the most important players in Europe.
You can be certain to find a comprehensive overview of technology and solutions for advertising campaigns, digital marketing, marketing strategies, presentations, and search engine optimisation. The exhibition values problem solvers and disruptors, which is why DMEXCO has a dedicated Start-up Village populated by 200 companies, who are promising radical change. At the forefront of new trends are the expo and conference. The massive upheaval that NFTs has caused is the principal topic of the conversation. The future lies in crypto firms, and current predictions point many crypto firms will break into the top 10 companies over the next ten years. Intermediaries and brokers are going to be doomed by the new technology. DMEXCO is here to give professionals all the tools and information to navigate these tumultuous times, and explores the future of Web3.
Who Are You Going to Meet?
Given all that's been said about DMEXCO, it's not surprising to expect a diverse group that has a high impact on the industry. We're talking marketing decision-makers, agencies, marketers, digital professionals and advertisers, who are coming not just to network, but also to inform themselves on all that's pertinent in their specific niche. That's why you'll find a concentration of influencers and experts at the Congress Stage that's the main feature of the DMEXCO Conference, where future trends emerge. Cologne is the base for the proceedings, but DMEXCO has a strong international character, as seen by the fact exhibitors represent 40 different countries.
You can say that the entire digital marketing community meets under one roof. This is certainly the case if you look at the companies, which make it a point to attend year after year. Microsoft Advertising, Google, MediaMarktSaturn Retail Group, Amazon Germany, Acxiom, Shopware, IBM iX DACH, Akeneo and Adobe are names you'll regularly encounter at DMEXCO.
Additional Value of Attending
DMEXCO promotes connections between professionals and experts throughout the entire year. The pandemic has led organisers to become a lot more creative about how they approach public connections when they can't happen in person. The all-digital edition served as the launch pad of the DMEXCO Community platform that keeps you well-informed about industry news. Another recent addition is the creation of a brand-new event called the Digital Spring Summit.
Held half a year before DMEXCO, the digital summit serves as a way for attendees to reconnect a little before the real deal and catch up on news. The first summit performed impressively with 25 hours of generated content and 6000 participants. Attending the summit prepares you for the main topics of discussions and trends in the spotlight at DMEXCO. All programming is available for all attendees on the expo's official digital platform.
Where would the digital revolution be without startups? DMEXCO has dedicated a special area for startups to share their vision with the rest of the community. Are you a new company that does something no one else does? Are you a digital business? Then you can sign up to be part of the thriving Start-up Area at DMEXCO. Exhibitors will have the chance to grow their professional network by meeting makers, innovators, visionaries, marketing and media experts, techies, and creatives.
The conference at DMEXCO covers a massive territory of topics. You have topic stages that tailor their programming to different worlds (Agencies, E-Commerce, Media, Tech). The main stage is dedicated to keynotes, exciting Fireside Chats or thrilling panel discussions. You also don't want to miss out on the lineup of practice-oriented masterclasses featuring presentations, case studies, and product tests.
Past editions
DMEXCO 2023
20.09.2023 - 21.09.2023
DMEXCO 2022
21.09.2022 - 22.09.2022
50+%
of speakers travelled from abroad
DMEXCO 2021
07.09.2021 - 08.09.2021
Edition was held digital to prevent the fast spread of COVID-19.
DMEXCO 2020
23.09.2020 - 24.09.2020
Edition was held digital to prevent the fast spread of COVID-19.
DMEXCO 2019
11.09.2019 - 12.09.2019
100,000
SQ M of Exhibition Area
How to get to DMEXCO

On Foot
Cologne Bonn Airport – not advisable
Cologne Central Station – 30 mins via Hohenzollernbrücke

By Car
Cologne Bonn Airport – 20 mins via A559 and Östliche Zubringerstraße/L124
Cologne Central Station – 10 mins via Auenweg

By Public Transport
Cologne Bonn Airport – 30 mins via S19 transport
Cologne Central Station – 10 mins via S-Bahn S6/12/9