DMEXCO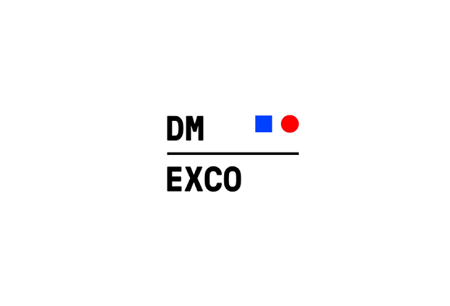 DMEXCO
Germany , Köln
Event Update
DMEXCO 2022 is going the hybrid route between 21.09.2022 and 22.09.2022. The face-to-face aspect will occur at Messe Cologne. The in-person exhibition will feature strict COVID-19 prevention measures. This will include a strict 3G entry policy, as well as social distancing and mandatory mask-wearing. Furthermore, the venue will implement changes such as one-way traffic lanes and expanded meeting and waiting areas to avoid congestions. Attendees can also attend via the [email protected] platform.
A Brief Overview of DMEXCO
DMEXCO brings you to the future of digital business, marketing and advertising with rising stars and established industry leaders discussing topical issues and showcasing what's new in terms of the digiconomy. You attend the international expo and conference in Cologne, Germany, along with the most influential voices in the digital economy sector and have unparalleled networking opportunities to grow your own reputation.
It takes effort, time, and energy to research and book hotel accommodation for DMEXCO. GETA ltd takes the organizational pressure off you so your business travel experience is easy, affordable, and comfortable. We find you affordable rooms in hotels near Koelnmesse, so you don't have to waste any time in transit to get there and receive only the best value. We work with you to minimize overall spending in every area!
Why Your Visit Is Worth It
Digital technology is forever changing how humanity navigates the world, and one big component of this change is the economy. DMEXCO dives deep into the cutting-edge advancements, practices, and ideas taking hold of professionals. Numbers support the exhibition's importance:
92,700 square metres of exhibition space dedicated;
1,062 international exhibitors showcase their products;
41,504 international visitors have walked the halls;
A high-class conference that tackles subjects and topics across the entire industry.
Industry Relevance
DMEXCO is an event that happens every year, which is natural, because at the rate with which digital technology changes, an annual format keeps you fully informed of the latest developments. The upcoming edition held in Cologne in 2019 is going to mark the 10th year anniversary of the event – a milestone that's going to call for some more celebration! Outside the festive mood, you can be certain to find a comprehensive overview of technology and solutions for advertising campaigns, digital marketing, marketing strategies, presentations, and search engine optimisation. The exhibition values problem solvers and disruptors, which is why DMEXCO has a dedicated Start-up Village populated by 200 companies, who are promising radical change.
Who Are You Going to Meet?
Given all that's been said about DMEXCO, it's not surprising to expect a diverse group that has a high impact on the industry. We're talking marketing decision-makers, agencies, marketers, digital professionals and advertisers, who are coming not just to network, but also to inform themselves on all that's pertinent in their specific niche. That's why you'll find a concentration of influencers and experts at the Congress Stage that's the main feature of the DMEXCO Conference, where future trends emerge. Cologne is the base for the proceedings, but DMEXCO has a strong international character, as seen by the fact exhibitors represent 40 different countries. You have big-time players in the market attend – MediaMarktSaturn Retail Group, Google, Amazon Germany, Acxiom and Adobe just to touch upon a few of the big names.
Past Editions
2019 edition
The 2019 edition of DMEXCO took place under the motto "Trust In You". The motto focused on the required level of trust companies and users should give to one another. The edition received around 1000 exhibitors. Over 600 speakers presented their insights during the conference programme, with 35% of them being women. The agenda included over 150 seminars/WorkLabs, 9 conference formats, and 4 curated stages which were streamed online. Another main event was the second edition of SevenVentures Pitch Day - an international innovative start-up competition. The hosting location of DMEXCO19 was Messe Cologne. It took place between 11.09.2019 and 12.09.2019.
2020 Edition
DMEXCO20 was the first rendition of the event to occur in digital format. Such a change was needed due to the COVID-19 pandemic. The motto of the DMEXCO20 was"Attitude matters". The edition featured a special service for its online premiere. The service allowed registered exhibitors to invite as many guests as they wish to the platform. The service was free, with invited attendees receiving exclusive access to:
The exhibitor's live streams and masterclasses
Chat and audio/video networking option with the exhibitor's employees
Access to the showroom presented by the exhibitor
The 2020 edition occurred between 23.09.2020 and 24.09.2020. It received 260 partners, over 800 speakers and 20,000 participants. Over 10000 participants were live on the platform at the same time. Around 230 viewers attended the conference sessions when they went live. This included the 163 masterclasses.
2021 Edition
DMEXCO21 was the second rendition of the event to take place in digital format. As with the previous year, this was needed because of the COVID-19 pandemic. A total of 20,600 visitors and 600 speakers attended the edition, which featured 11 conference streams. DMEXCO21 took place between 7.09.2021 and 8.09.2021. Topics at the conference included subjects such as humanised technology and the end of third-party data.
Past editions
DMEXCO 2021
07.09.2021 - 08.09.2021
Edition was held digital to prevent the fast spread of COVID-19.
DMEXCO 2020
23.09.2020 - 24.09.2020
Edition was held digital to prevent the fast spread of COVID-19.
DMEXCO 2019
11.09.2019 - 12.09.2019
100,000
SQ M of Exhibition Area
DMEXCO 2018
12.09.2018 - 13.09.2018
100,000
SQ M of Exhibition Area
DMEXCO 2017
13.09.2017 - 14.09.2017
100,000
SQ M of Exhibition Area
How to get to DMEXCO

On Foot
Cologne Bonn Airport – not advisable
Cologne Central Station – 30 mins via Hohenzollernbrücke

By Car
Cologne Bonn Airport – 20 mins via A559 and Östliche Zubringerstraße/L124
Cologne Central Station – 10 mins via Auenweg

By Public Transport
Cologne Bonn Airport – 30 mins via S19 transport
Cologne Central Station – 10 mins via S-Bahn S6/12/9
Hotels
Venue