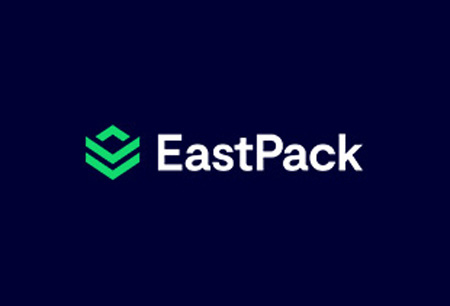 EastPack
New York City, USA
A Brief Overview of EastPack
EastPack dominates the world of packaging across all related sectors. It's a go-to sourcing platform for manufacturers and buyers from the United States of America. There's a lot to be seen and learned since the trade fair shares the exhibition floor with five other shows to create the perfect connected trade show. Exhibitors have no better place to unveil their new creations and generate interest from targeted buyers. From packaging design and materials, to automation and turnkey packaging lines, EastPack has it all. Best book your flights to New York as early as today.
While you handle flights, GETA ltd handles your online hotel booking. Trust us to find the most affordable hotel rates during EastPack. We're comfortable working at every price point and promise massive savings. You don't need to spend a small fortune to stay in a hotel close to the Jacob K. Javits Convention Center. Our database features hotels, hostels and apartments. Tell us a budget and we deliver a bespoke hotel reservation that meets all your needs. Commuting takes you just a few minutes. Large groups are always welcome.
GETA ltd has been sending exhibitors to events all over the world and you can find all kinds of travel services for a successful business trip.
Why Your Visit Is Worth It
EastPack opens doors to faraway regions that are otherwise very difficult to access with spending a lot of money. A booth at the trade fair guarantees heavy foot traffic from senior buyers. You're paying off all travel expenses on the very first day. Not to mention the valuable information you'll learn at the support programme.
EastPack never stops growing and you can see this in the numbers since its return from the pandemic along with its co-located trade fairs. Here are the key numbers:
350

+ major

suppliers

4000+ international trade visitors

30 free education sessions
Industry Relevance
EastPack, a prominent fixture in the packaging industry, stands as one of the largest annual trade fairs and conferences for packaging technology in the United States. Since its inception in 1986, this event has been a major platform for unveiling cutting-edge advancements in the packaging sector. Held at the Jacob K. Javits Convention Center in New York, EastPack invites professionals, suppliers, and industry enthusiasts together to explore the full spectrum of packaging innovations.
EastPack's exhibition landscape sprawls to encompass a diverse array of sectors, including packaging machinery, materials, services, design, automation technology, material handling, and storage systems. The fair provides a comprehensive experience for visitors working in a variety of industries, spanning from food and beverage to medical, personal care, household, and industrial domains. This inclusive approach fosters a collaborative environment where the latest trends and methodologies in packaging are disseminated, discussed, and demonstrated. Just in 2023, the fair had a tight focus on emerging trends in F&B, Cannabis and Robotics. Here are the core product sectors on display:
Packaging Design

Labeling

Robotics & Automation

Manufacturing Equipment

3D Printing

Flexible Packaging
A distinctive feature of EastPack is its co-location with five other concurrent events. Alongside EastPack's celebration of packaging technology, the show floor also hosts D&M East, a hub for design and manufacturing; ATX East (Automation Technology Expo East), an avenue for automation technology enthusiasts; MD&M East (Medical Design & Manufacturing East), which delves into medical sector innovations; PLASTEC East, a vital enclave for the plastics industry; and Quality Expo East, where the spotlight shines on manufacturing quality assurance and control.
As an embodiment of knowledge-sharing, EastPack's educational offerings stand out. Attendees can sign up for over 30 free education sessions led by industry experts, delving into essential topics and future trends. The Networking Zone further fosters valuable interactions, offering an avenue for attendees to connect with representatives from companies actively seeking new talent.
Who Are You Going to Meet?
From global giants like Coca-Cola, Bayer, HelloFresh, to industry juggernauts such as PepsiCo, leading companies attend EastPack to showcase as well as discover groundbreaking products and solutions in the packaging industry. Throughout the trade fair's duration, attendees can engage in product demonstrations by top-tier suppliers from the East Coast and beyond, gaining insights into the latest trends reshaping the packaging paradigm.
Bay Cable, Innovize, Sugatsune America, BMG, GW Plastics, PAC Machinery, Tessy, Canon Virginia, BESELER, AstroNova, Delta Modtech, Xcentric, ProtoCAM and Qosina are some of the other brands you'll encounter as exhibitors on the exhibition floor.
The level of satisfaction remains quite high for exhibitors on account of the quality of sales leads. A total of 85% of visitors occupy some kind of role in purchasing whether that's to recommend, specify or make the final decision. In addition, close to 70% either have an active project or have a new one planned within the year. EastPack appeals mostly to companies based in the East Coast region of the USA (81% in total).
Additional Value of Attending
EastPack places value in preparing the next wave of talent that's going to shape the future of the packaging industry and has invested in the IME East Mentorship Program – an initiative that helps newcomers match with the right professionals working within the advanced manufacturing sector. This program is tailored to extend over the span of the fair, encompassing all three days of the event. It is meticulously curated to connect industry veterans, rich with insights and experience, with aspiring professionals who are just embarking on their journey in the field.
Professionals attending the fair can opt into the IME East Mentorship Program during registration. This strategic matchmaking initiative aims to create synergistic connections between mentors and mentees, fostering an environment of shared wisdom, growth, and collaboration. For those seeking guidance, counsel, and a chance to learn directly from seasoned experts, the IME East Mentorship Program provides you with everything to start your career on the right foot.
The IME East Mentorship Program promises to be a transformative journey for both mentors and mentees, shaping the future of advanced manufacturing through the power of collaboration and shared experiences.
Past editions
EastPack 2023
13.06.2023 - 15.06.2023
EastPack 2021
07.12.2021 - 09.12.2021
How to get to EastPack

On Foot
John F. Kennedy International Airport – not advisable
Grand Central Terminal - 30 mins via W 39th St

By Car
John F. Kennedy International Airport – 52 mins via Woodhaven Blvd and I-495 W
Grand Central Terminal - 11 mins via E 42nd St

By Public Transport
John F. Kennedy International Airport – not advisable
Grand Central Terminal - 13 min via 7