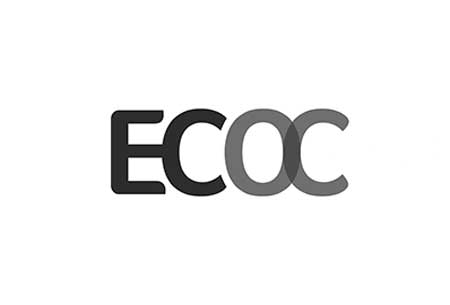 ECOC
Frankfurt am Main, Germany
Event Update
ECOC 2024 will be hosted as a live event between the dates 23.09.2024 and 25.09.2024. The hosting location for the event will be Messe Frankfurt in Frankfurt am Main, Germany. The trade fair location will not feature Covid-19 safety measures due to the country lifting its coronavirus restrictions. This includes both the domestic and travel-related ones.
A Brief Overview of ECOC
In Europe, there's no other exhibition for optical communications than ECOC. It's the largest of its kind on the continent and unique in that it travels every year. Every edition is held in a different major European city, which guarantees that exhibitors will showcase their next generation of tech and solutions to new audiences. You're in for innovation, business networking with key decision makers in the industry and expert knowledge on all technology in development. Be sure to rent a booth at Messe Basel in Basel, Switzerland.
Now that you have registered to exhibit, it's time to get a hotel booking for ECOC. GETA ltd is a reliable guide to the most affordable hotels in Basel. Are you looking for low-cost hotels or a high-end apartment? Our team makes a custom selection from our database of hotels. We have over a decade of experience with hotel accommodation for exhibitions and can take care of you no matter where ECOC stops next. Find out the perfect hotel near Messe Basel! Make savings and reach the exhibition grounds easily on foot. GETA ltd doesn't just help you with your stay. Check out our other services to get the most out of your business trip.
Why Your Visit Is Worth It
The optical communications industry gets very competitive. ECOC is the arena where you show your catalogue to high-profile buyers and break into new markets. The exhibition creates bridges across Europe and the rest of the world. You're guaranteed useful contacts and qualified sales leads – all the more reason to attend in the first place. Attendance leads to better visibility. Plus, ECOC has done a fine job bouncing back from the pandemic. The numbers are solid and organisers predict a steady increase.
130+ international exhibitors;
2500+ industry professionals of the highest calibre;
40 countries are represented.
27 presentations at the Market Focus
12 Product Focus sessions
Industry Relevance
ECOC has been the go-to show for optical communications since the technology was introduced in the first place. Founded in the late 1990s, the exhibition is now nearing a quarter of a decade and editions roll out regularly every single year. What makes the event so appealing is the fact that it doesn't belong to one particular city. Every year comes with a new host and this gives you the opportunity to meet new professionals every edition.
We also have to look at the product range on display. You'll discover the full breadth of solutions and products like optoelectronics, communication systems, communication technology and glass fibre optics. But you don't only get to see them in booths and ready to buy. No, ECOC has a firm belief in practical presentation, which is why the program features a bevy of live demonstrations.
Who Are You Going to Meet?
Given that ECOC is a decidedly European event with a rotation pattern set for major cosmopolitan centres, it's not particularly surprising to see a strong representation from Europe: the Netherlands, the UK, France, Germany and Scandinavian countries. Roughly 91% of all visitors at ECOC are European nationals, though the event is consistently expanding their reach. There's been a steady growth in professional visitors from North America, specifically the United States of America, and Central Asia.
The sheer variety within these visitors is also to be highlighted. There are manufacturers, suppliers, end users, systems integrators, telecommunications services, research and development institutes, consultancy, broadcasting & media, service producer education, test equipment developers and manufacturers, resellers, data communications services, and fibre & cable manufacturers and developers. As an exhibitor, you have an advantage when it comes to broadening your professional network and diversifying your revenue.
If we're looking at their roles in their organisations, most trade visitors work in sales and marketing (31%) followed by chairmen, R&D personnel, MDs, owners, executives, general management and design engineering. Most have definitive decision making authority on what to purchase, while the rest advise and influence purchases. You're more than able to meet with qualified buyers and generate sales leads immediately.
Experts and other professionals also come to experience the highs of the programming. We're talking the conference track, the FTTx Village and the Market Focus theatre. It's all about tracking the most cutting-edge solutions, emerging technologies and understanding market changes in the world.
Additional Value of Attendance
A crowd favourite is the Market Focus theatre, which is the source of all recent knowledge in every key technical area thanks to a series of sessions that tackle current topics and pressing challenges. Only the most important speakers are invited to share their personal experience. You'll learn all about what's coming up from optical components right down to optical network providers.
The other impressive events are the Product Focus theatre and the FTTx Focus area. Product Focus is sponsored by Acacia and runs as a bonus event alongside Market Focus. Here the sessions are mostly product announcements and live demonstrations. The FTTx Focus area is created to show the next generation of products - fibre to the 'x'. It's one of the premier product showcases.
Come for the incredible business opportunities and stay for the unrivalled conference programme. The conference is longer than the exhibition portion of the event by two days and presents a deep dive into the world of optical communication. The technical programme attracts scientists and researchers from across the world, who together with leading companies showcase their research and advancements made at all points in the value chain. In addition to the talks and presentations, the special programme features 15 workshops and 12 symposia.
You're going to explore innovations in novel fibres, fibre devices & amplifiers, photonic devices & technologies, photonic integrated circuits, assemblies & packaging, techniques for digitally enhancing optical communication, theory of optical communications, optical transmission systems and core & metro networks. As a whole the conference is the best place to meet with your peers and exchange valuable expertise. It's here that the technology that will change your line of work is first introduced and that's why ECOC is unmissable.
Past editions
ECOC 2023
02.10.2023 - 04.10.2023
4 760 000
USD in export contracts
ECOC 2022
19.09.2022 - 21.09.2022
ECOC 2021
13.09.2021 - 15.09.2021
ECOC 2020
07.12.2020 - 09.12.2020
Edition was held digital to prevent the fast spread of COVID-19.
ECOC 2019
23.09.2019 - 26.09.2019
How to get to ECOC

On Foot
From Hauptbahnhof - 20 min
From Frankfurt Airport – 35 min with a bike

By Car
From Frankfurt Main Station - 10 min
From Frankfurt Airport - 20 min

By Public Transport
From HBF S-Bahns with numbers 3, 4, 5 or 6 will all get you to Messe Frankfurt for 11 min
From Frankfurt Airport with ICE, S8 or S9 for 35 min to HBF and then S3, S4, S5 or S6 for 11 min