ECOC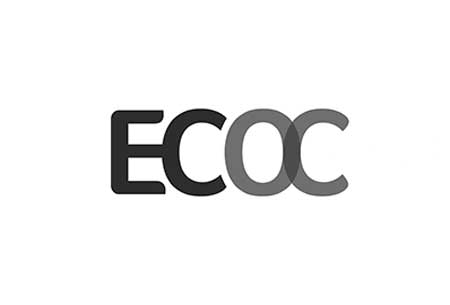 ECOC
Switzerland, Genève
Good news for the optoelectronics industry, as players will be meeting in person for the ECOC 2021 conference and exhibition set for September 12th to September 16th. The host venue is the Bordeaux Exhibition Centre in Bordeaux, France. There will be strict, up-to-date COVID-19 health and safety procedures at the venue.
A Brief Overview of ECOC
Members of the fibre optic technology industry have one international exhibition they all come to, if they want to immerse themselves in the full spectrum of optical communications on offer – and that exhibition is ECOC! You're in for innovation, business networking and expert knowledge on all technology in development. The event travels around Europe and this year it's in Dublin.
Now that you know where to go, it's time to book your hotel accommodation for ECOC. GETA ltd delivers the best value for your budget and always provides you with hotels close to the RDS Simmonscourt, so that you can enjoy a quick, easy commute. Our team works with you to tailor a custom offer that saves you the most money and adds comfort in every possible aspect of your stay. This, in turn, gives you a big advantage at ECOC!
Why Your Visit Is Worth It
Optical communications can be best described as competitive. Not only does the technology grow rapidly, but you also come up against newer competitors with ambitions for international markets. Attendance gains you visibility, not to mention there are several more reasons to visit:
A well-developed Market Focus knowledge platform;
30 industry leaders presenting their research and knowledge;
330+ international exhibitors;
6500+ industry professionals of the highest calibre;
90 countries represented.
Industry Relevance
ECOC has been going since the birth of the technology. Founded in the late 1990s, the exhibition is now nearing a quarter of a decade and editions roll out regularly every single year. What makes the event so appealing is the fact that it doesn't belong to one particular city. Every year comes with a new host and this gives you the opportunity to meet new professionals every edition. We've to look at the product range on display as well. Categories include optoelectronics, communication systems, communication technology and glass fibre optics. But you don't only get to see them in booths and ready to buy. No, ECOC has a firm belief in practical presentation, which is why the program features a bevy of live demonstrations.
Who Are You Going to Meet?
Given that ECOC is a decidedly European event with a rotation pattern set for major cosmopolitan centres, it's not particularly surprising to see a strong representation from Europe: the Netherlands, the UK, France, Germany and Scandinavian countries. The sheer variety within these visitors is also to be highlighted. There are manufacturers, suppliers and service providers as well as experts and other professionals, who come to experience the highs of the programming. This includes the conference track, the FTTx Village and the Market Focus theatre. It's all about tracking the most cutting-edge solutions, emerging technologies and understanding market changes in the world.
Past editions
ECOC 2021
13.09.2021 - 15.09.2021
ECOC 2020
07.12.2020 - 09.12.2020
Edition was held digital to prevent the fast spread of COVID-19.
ECOC 2019
23.09.2019 - 26.09.2019
ECOC 2018
23.09.2018 - 27.09.2018
ECOC 2017
17.09.2017 - 21.09.2017
How to get to ECOC

On Foot
from Gare de Genève (central train station - Place de Cornavin 7) = 50 min (3.8 km)
from Genève Aéroport = 11 min walk (850 m)

By Car
from Gare de Genève (central train station - Place de Cornavin 7) = 13 min (5.5. km)
from Genève Aéroport = 1 min (900 m)

By Public Transport
from Gare Cornavin take bus 5F for 10 stops (15 min) to Grand Saconnex, Place station. from there you have additional 9 min walk to the Palexpo
Hotels
Venue