ECOC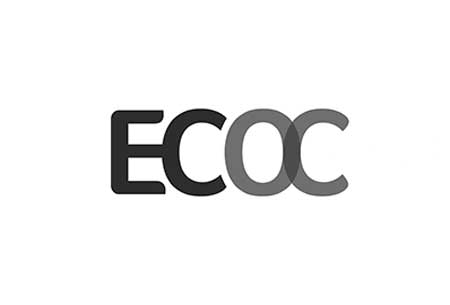 ECOC
Switzerland , Basel
Covid-19 Event Update
The 2022 edition of ECOC will be held at Messe Basel from September 19 to 21, 2022. The event will be held in a face-to-face format with a strict Covid-19 safety plan in place. The trade show will be held in Bordeaux, France, at the Bordeaux Exhibition Centre. The following are the safety measures included in the prevention plan:
Visitors and exhibitors must wear face masks in the exhibition halls
Attendees must wash their hands frequently. They can use for the task the hand sanitation stations located throughout the venue.
Social distance is obligatory for all attendees. The exhibition centre will put in place several changes to make the task easier. Wider aisles and altered meeting room configurations are among the alternations that will be made.
Contactless scanners will be installed at the venue wherever possible. This will include the registration areas, information kiosks, and catering zones.
A Brief Overview of ECOC
Members of the fibre optic technology industry have one international exhibition they all come to if they want to immerse themselves in the full spectrum of optical communications on offer – and that exhibition is ECOC! You're in for innovation, business networking and expert knowledge on all technology in development. The event travels around Europe and this year it's in Dublin.
Now that you know where to go, it's time to book your hotel accommodation for ECOC. GETA ltd delivers the best value for your budget and always provides you with hotels close to the RDS Simmonscourt, so that you can enjoy a quick, easy commute. Our team works with you to tailor a custom offer that saves you the most money and adds comfort in every possible aspect of your stay. This, in turn, gives you a big advantage at ECOC!
Why Your Visit Is Worth It
Optical communications can be best described as competitive. Not only does the technology growing rapidly, but you also come up against newer competitors with ambitions for international markets. Attendance gains you visibility, not to mention there are several more reasons to visit:
A well-developed Market Focus knowledge platform;
30 industry leaders presenting their research and knowledge;
330+ international exhibitors;
6500+ industry professionals of the highest calibre;
Ninety countries are represented.
Industry Relevance
ECOC has been going since the birth of the technology. Founded in the late 1990s, the exhibition is now nearing a quarter of a decade and editions roll out regularly every single year. What makes the event so appealing is the fact that it doesn't belong to one particular city. Every year comes with a new host and this gives you the opportunity to meet new professionals every edition. We've to look at the product range on display as well. Categories include optoelectronics, communication systems, communication technology and glass fibre optics. But you don't only get to see them in booths and ready to buy. No, ECOC has a firm belief in practical presentation, which is why the program features a bevvy of live demonstrations.
Who Are You Going to Meet?
Given that ECOC is a decidedly European event with a rotation pattern set for major cosmopolitan centres, it's not particularly surprising to see a strong representation from Europe: the Netherlands, the UK, France, Germany and Scandinavian countries. The sheer variety within these visitors is also to be highlighted. There are manufacturers, suppliers and service providers, as well as experts and other professionals, who come to experience the highs of the programming. This includes the conference track, the FTTx Village and the Market Focus theatre. It's all about tracking the most cutting-edge solutions, emerging technologies and understanding market changes in the world.
Past Editions
2020 Edition
ECOC is a trade show that frequently features new event additions. In 2020, for example, the Industry Awards were first presented to honour the event's 25th anniversary. The awards lauded important development achievements related to optical communications, transportation, networks, fibre-based products, and more. The ECOC 2020 occurred in digital form.
2021 October Edition
The 2021 edition also contained new additions. One of the event highlights was the Product Focus Theatre. It presented the latest product innovations via various demonstrations and presentations. Like the 2020 edition, the format occurred in digital form.
Past editions
ECOC 2021
13.09.2021 - 15.09.2021
ECOC 2020
07.12.2020 - 09.12.2020
Edition was held digital to prevent the fast spread of COVID-19.
ECOC 2019
23.09.2019 - 26.09.2019
ECOC 2018
23.09.2018 - 27.09.2018
ECOC 2017
17.09.2017 - 21.09.2017
How to get to ECOC

On Foot
EuroAirport Basel-Mulhouse-Freiburg - not advisable
Basel SSB Railway Station - 30 mins via Elisabethenstrasse

By Car
EuroAirport Basel-Mulhouse-Freiburg - 15 mins via A35
Basel SSB Railway Station - 10 mins via Isteinerstrasse

By Public Transport
EuroAirport Basel-Mulhouse-Freiburg - 50 mins via transports 50 and 1
Basel SSB Railway Station - 15 mins via transport 1 or 2
Hotels
Venue