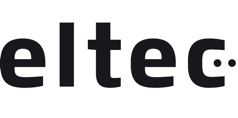 Eltec
Nurnberg, Germany
Event Update
The 2025 edition of Eltec will be hosted between 20.05.2025 and 22.05.2025 in Messe Nuremberg. The hosting site will not include Covid-19 safeguards due to Germany lifting its pandemic-related limitations.
A Brief Introduction of eltec
Held in Nuremberg, eltec remains an undisputed industry leader for electrical building technology, information technology and lighting as a sourcing platform that values business networking and technological advancements. The international trade fair captures the full breadth of technologies and solutions. Exhibitors are in the right place to seek out new business partners and reconnect with existing customers.
Do you want quality hotel accommodation during eltec? GETA ltd shows you all the great venues across Nuremberg. We're happy to work with any budget as our network features economy hotels and high-end suites. You always find the top deal. We've been a provider of accommodation for trade fairs for more than a decade, and we're experienced working with groups of more than twenty people. Find the most affordable hotels close to Messe Nuremberg and commute to the exhibition centre within minutes.
In addition to an online hotel booking for eltec, GETA ltd assists with airport transfers and building exhibition booths.
Why Your Visit Is Worth It
eltec generates business for all exhibitors. The B2B networking platform successfully pulls in big buyers from all over Europe to source new products and reconnect with existing suppliers. All the more reason to attend the trade fair. Companies use the two years between editions to develop new products and time their release right during the trade fair.
Even the pandemic has been unable to affect attendance as the first post-COVID edition did quite well. In fact, its attendance has been the highest yet:
200 international exhibitors

12,000 international trade visitors

17,500 sq. metres of exhibition space
Industry Relevance
eltec shines a spotlight on innovation being done in electrical building technology, information technology, and lighting within the construction industry. The international trade fair takes place every two years at Messe Nuremberg. Since its debut in 1979, this biennial event has consistently upheld its reputation as a focal point for industry professionals, tradesmen and pioneers.
Central to eltec's attractiveness is its presentation of an expansive spectrum of topics, products and services that reveals the future of the building sector, traces emerging mega trends and gives buyers all the resources to complete their projects. Pioneering product displays, informative discussions, and lectures led by luminaries in the field collectively define the fair's enduring popularity. When it comes to all the products you're able to experience, here's the entire portfolio:
Electrical installation & building system technology

Lighting technology

Energy Technology

Information & communication technology

Data and network technology

Decentralised energy generation

Security technology

Measuring & testing devices, measuring technology

Storage technology

Electrical devices for permanent installation

Operating, storage & assembly equipment

Smart home

Service

Initial and continuing education
Each edition of eltec explores timely themes that are relevant to the development of the industry. In 2023, the trade fair was structured around the following three pivotal themes:
Electric: The field of electrical installation technology is in a state of dynamic transformation. Merging seamlessly with building technology, this sector now orbits around the KNX-IP standard, establishing a bedrock for modern electrical installations. The focus falls on actionable techniques and strategies to achieve new standards.
Building: The evolving face of modern buildings, whether residential or commercial, commands attention. The integration of heating, ventilation, air conditioning and lighting into a network of efficiency is the hallmark of contemporary structures.
Energy: The energy landscape is at the cusp of a full transformation given the demands for both sustainability and energy efficiency. Navigating through the challenges and opportunities of the energy transition, eltec gives an in-depth look into renewable energy domains with a spotlight on photovoltaics, energy storage, heat pumps, switching technology, and charging infrastructure.
eltec doesn't just serve as a procurement platform; it's also a benchmark event that tracks how the electrical building technology, information technology and lighting evolve over time. You get to experience the future in real time and connect with knowledgeable experts to expand your skills and understanding of market and technological trends.
Who Are You Going to Meet?
In Europe, eltec is the central meeting place for electrical specialists working in trade, industry and wholesale. It's the primary marketplace where supply meets demand, and in many cases the fair is the only stop for many companies to source new products. The main motivation behind visitors' attendance is to stay on top of emerging technologies, reconnect with existing partners and form partnerships with fresh suppliers. The eltec audience has professionals from all backgrounds:
Architects & engineers

Experts from the electrical wholesale trade

Production managers & planners

Service engineers

Maintenance professionals

Specialist planners

Professional installers

Responsible persons from municipalities and the housing industry

Representatives from the energy industry

Energy consultants

Managers

Young Professionals
Additional Value of Attending
There's more to eltec than its product offering, networking opportunities and access to knowledge. Organisers are committed to fostering the next generation of professionals and have dedicated a significant space to achieve this goal through the TechnoCamp initiative, which targets the 'skilled workers of tomorrow'. The camp runs parallel to the main trade fair and its doors are open daily from 9:00 a.m. to 5:00 p.m.. This specialised program offers budding talents a unique opportunity to explore new trends, innovative solutions and hands-on experiences.
Structured by the electrical guild Nuremberg-Fürth, TechnoCamp is a hub of knowledge-sharing and practical learning. A highlight of the program is the series of safety seminars facilitated by the trade association for energy, textiles, electronics, and media products (ETEM). These seminars ensure that future professionals are well-versed in safety practices, a foundational aspect of any electrical work.
The core of the TechnoCamp experience lies in its practical courses and interactive sessions. Here, trainees can directly engage with 15 exhibitors, delving into discussions and exploring the nuances of various technologies. But the true essence lies in the immersive hands-on activities. Trainees are invited to tackle a range of tasks that mirror real-world scenarios:
Installing Gas and Watertight Building Entries

Wiring a Technical Center

Protective Measures in Electrical Installation

Lightning and Surge Protection

Troubleshooting RGBW LED Strips

Installation and Commissioning of Digital In-House Telephones
Past editions
Eltec 2023
23.05.2023 - 25.05.2023
Eltec 2021
18.05.2021 - 20.05.2021
How to get to Eltec

On Foot
Nuremberg Airport – not advisable
Nuremberg Central Station – 1 hr via Allersberger Strasse

By Car
Nuremberg Airport – 30 mins via B4R
Nuremberg Central Station – 10 mins via Münchener Strasse

By Public Transport
Nuremberg Airport – 30 mins via U-Bahns U2 and U1
Nuremberg Central Station – 10 mins via U-Bahn U1