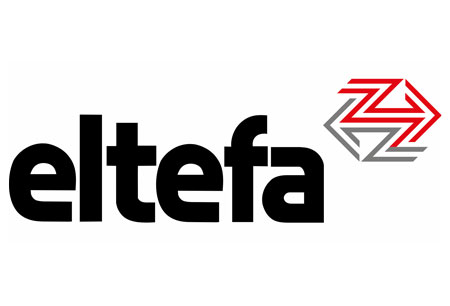 eltefa
Stuttgart, Germany
Event Update
The 2025 edition of eltefa will be held between 25.03.2025 and 27.03.2025 in Messe Stuttgart. The venue will not feature Covid-19 safety measures for the live trade fair because of the removal of Germany's pandemic-related restrictions.
A Brief Overview of eltefa
Keep track of all the innovations and solutions for major challenges facing the electrical industry at eltefa – an international trade fair with global significance. Every two years in Munich, Germany innovative companies display their cutting-edge technologies across building technology, e-mobility, renewable energies and energy technology. The transition away from fossil fuels drives the advancement of greener alternatives and energy saving. This makes eltefa as a must-see event. Not to mention exhibitors have access to an outstanding professional audience. This is where you close major deals and penetrate new markets.
Hotels for eltefa are in high demand now that international travel opens up and GETA ltd is your guide to the best deals in Stuttgart. Tell us your budget and we'll provide the ideal hotel near Messe Stuttgart. Reduce your hotel expenses and enjoy a short commute to the exhibition centre. GETA ltd has more than a decade of experience with accommodation for trade fairs and has sent thousands of exhibitors to every major city worldwide. You're in safe hands whether you're travelling alone or in a group of twenty people.
An associate is always here to help you with whatever you need during your business trip to eltefa. Do you require airport transfers? Wish to book a meeting room or arrange an airport transfer? We are on standby to help at any moment!
Why Your Visit Is Worth It
Exhibiting at eltefa comes with a level of respectability, visibility and trust. All major players on the scene are here, so what better place to strengthen existing partnerships and source qualified sales leads. After all, this is the biggest cross-border procurement platform and the main reason the audience attends is to research the market and place orders.
Organisers are quite happy with attendance, which stays equal to pre-pandemic shows:
400 international exhibitors in 4 halls

22,000+ international trade visitors
Industry Relevance
eltefa (Electrical and Information Technology Trade Fair) stands as a premier event within the electrical industry. Hosted at the Messe Stuttgart, this trade fair serves as a pivotal platform for the introduction of advancements in electrical and electronic technologies, industrial automation, building systems, renewable energy and information technology. With its roots dating back to the early days of computer technologies, eltefa has evolved into a cornerstone of the German trade fair landscape since 1981.
The fair's exhibitors present a wide array of offerings including cutting-edge products, ingenious solutions and crucial services. From switching and control technology to lighting solutions, security systems, building automation, and network technology, the event encapsulates the entire spectrum of the industry. Here's the full breakdown of the product portfolio in its 7 thematic areas:
building technology

lighting technology

Energy Technology

security technology

IT infrastructure

Industry & Automation

e-mobility
In essence, eltefa functions as a conduit for industry players to present their products, engage in informative exchanges and gain insights into the latest industry trends. By creating an environment for professionals to connect and explore, the fair serves as a vital knowledge and innovation hub. Considering the ongoing digital and automation transformation that's changing every aspect of life and industry, the trade fair remains ever so relevant to the interest of the professionals working in manufacturing and the electrical sector.
Who Are You Going to Meet?
The exhibitor list is a showcase of German excellence with names like Hager Vertriebsgesellschaft mbH & Co. KG, PV&E Systems Viessmann Deutschland GmbH, Albrecht Jung GmbH & Co. KG, RIDI Leuchten GmbH, Phoenix Contact Deutschland GmbH, MENNEKES Elektrotechnik GmbH & CO. KG, and S. Siedle & Söhne Telefon- und Telegrafenwerke OHG. You're going to be exhibiting side by side with the very best.
Held every two years, eltefa is a benchmark event for industry professionals and experts. Drawing together electricians, electrical planners, architects, engineers, energy suppliers, craftsmen, and representatives from various industries, the event offers an all-encompassing glimpse into the latest trends and innovations within electrical engineering, electronics, and information technology.
Additional Value of Attending
Every edition of eltefa brings something new and exciting to the table and in 2023, this was the inclusion of the inaugural eltefa-thon – a distinctive fusion of a hackathon and a maker fair that encapsulates both the realms of software development and gadget innovation. The initiative aims to foster collaboration and synergy between trade and information technology, forming a vital bridge between these two sectors.
All in all, the eltefa-thon is a unique platform for budding craftsmen and IT specialists to develop their skills. This innovative event unfolds over the course of two days during the eltefa trade fair, allowing participants to actively engage in the creation of inventive solutions. Teams comprising 6 to 8 young specialists join forces. Their collaborative efforts span a spectrum of disciplines, encompassing both traditional trade practices and software development.
The E-Haus special show offers insight into the intricate interplay of intelligently interconnected systems, presented through a hands-on experience within a walk-in model house spanning over 100 square metres. This showcase represents a collaborative effort of more than 70 companies, integrating their technologies to demonstrate how a home can become fully automated and deliver a living experience unlike any other.
With a firm focus on 'energy management with sector coupling' and 'smart health,' the 2023 special exhibit delves into the convergence of modern technologies. Notable highlights included a wide array of applications featuring voice and gesture control. These functionalities can be triggered through diverse channels such as chatbots, smartwatches and even integrated interfaces. Accessibility is equally versatile, ranging from tablet, smartphone to push-button controls.
Within the confines of this model house, trade visitors can explore an AI-driven building-wide energy management system. This system ingeniously integrates elements like photovoltaic systems, heat pumps, battery storage and electric vehicle charging infrastructure. Each stylised room boasts unique attributes and innovative advancements, spanning from human-centric lighting and fuel cell heating to AAL applications like head control for electric wheelchairs.
The products and systems showcased in the E-Haus are intrinsically functional and interconnected through KNX, the globally recognized standard for building automation. This integration is a testament to the enhancement of energy efficiency, safety and overall comfort.
Past editions
eltefa 2023
28.03.2023 - 30.03.2023
ELTEFA 2019
20.03.2019 - 22.03.2019
ELTEFA 2017
29.03.2017 - 31.03.2017
How to get to eltefa

On Foot
Stuttgart Airport - 7 mins via Flughafenstrasse
Stuttgart Hbf – not advisable

By Car
Stuttgart Airport - 1 min via Flughafenentlastungsstraße
Stuttgart Hbf – 20 mins via B27

By Public Transport
Stuttgart Airport - not available
Stuttgart Hbf - 40 mins via S-Bahn S2 or S3