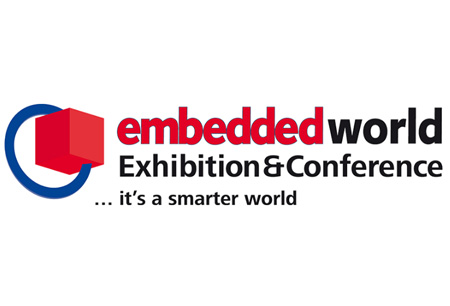 Embedded World
Nurnberg, Germany
Book Hotel Online for Embedded World
Book Now
Event Update
Embedded 2024 will take place as a face-to-face edition between 09.04.2024 and 11.04.2024. Key players in the internet industry will be able to meet experts, acquire new clients, and learn what is new in the world of embedded systems in Nuremberg Messe. Currently, the country does not have strict Covid-19-related national or travel restrictions due to the improved epidemiological situation. Thus, participants will not be required to adhere to rigorous safety measures, such as presenting 3G entry documents upon arrival in the country or the venue. They will be encouraged to follow advisory steps, such as maintaining a social distance.
A Brief Overview of Embedded World
Immerse yourself fully into the advancements progress made in the fields of hardware, software, and system development at the Embedded World. Distinguished as the largest international trade fair for the embedded systems field, Embedded World boasts unrivalled attendance numbers and an in-depth representation of technological breakthroughs. Excellent networking opportunities and a solid informative programme make the trade fair a go-to destination for tech professionals. We're here to help you get the best hotel rates in Nuremberg, Germany.
GETA ltd assists exhibitors in booking accommodation for trade shows all over the world, and our team knows exactly what you need in your hotel reservation for Embedded World. Pick from the best offers on the market and enjoy a hotel stay close to Messe Nuremberg. You stay on budget and reduce commuting time significantly. Hotels, hostels, apartments – we have it all. All you have to do is tell us what you require. We work at all price points and offer economy rooms as well as high-end suites. In addition to hotel bookings, GETA ltd can help clients with logistics. Take a look at our extra services.
Why Your Visit Is Worth It?
It's advantageous to have an exhibitor booth at Embedded World. The costs are worth it as you're in the centre of attention. The trade fair attracts high-value buyers from across the world and they are all interested in making a purchase. Plus, you're able to stay up to date with transformative trends in embedded systems – a field that's changing constantly. Embedded World made a strong return in 2022 and the numbers show healthy attendance. The hybrid model certainly boosted the overall interaction:
720 international exhibitors from over 39 countries;

18,000+ international trade visitors from over 76 countries.

3,900 online and hybrid attendees consumed the digital content

196 presentations

10 classes

6 expert panels
Industry Relevance
Embedded World is fairly new, as the first-ever edition was held back in 2003 at Messe Nuremberg, which remains the event's home to this day. To accommodate all that's happening in the industry, the format runs on an annual basis and the focus falls on a mix of innovation and networking. In roughly two decades, Embedded World has grown a lot and currently stands as a leading event for the embedded systems industry due to how automation, AI and extreme miniaturization reshape the world. The world runs on electronic systems and the internet of things is where the future is headed, so Embedded World will continue to gain importance.
You can certainly see it in the extensive product portfolio on display. Exhibitors cover the entire processing chain – electronic systems, bus controllers, computer modules, measuring devices, memory chips, microcontrollers, operating systems, optoelectronic components, microprocessors, software libraries, system integration and rapid prototyping systems. It's often the best spot to find out new advancements and market-ready products. Trade visitors come to get an overview of what is available and source new products. The exhibition portion generates sales in high volumes and strengthens business contacts.
Who Are You Going to Meet?
Embedded World manages an even divide between visitors and exhibitors from Germany and from abroad. In terms of where outside Germany people come, the majority arrive from the European Union with a small portion from African countries and the USA.
In terms of industry, the background is varied – information technology and telecommunications, automotive, industrial and consumer electronics, military and aerospace technology. The fact is that embedded systems are integral to all areas of life, so exhibitors are in the perfect position to break into new markets and diversify their income.
We also look at the breakdown of professional backgrounds. Organiser-provided data shows that the biggest group of trade visitors are employed in research and development. After that, there's management, marketing and distribution, design, training, procurement and maintenance to name a few. All these roles have some kind of purchasing power, whether that's full or advisory. The quality of potential buyers is high, not in small part due to the types of companies that showcase at Embedded World. GrAI Matter Labs, NXP Semiconductors, STMicroelectronics, CodeClinic LL, Accemic Technologies GmbH and Dolphin Design are brands that recently attended and won the top spot in the many categories of the Embedded Awards.
Additional Value of Attending
Embedded World values scientific collaboration and exchange of knowledge and expertise. There are several supporting events that make your visit worthwhile. The biggest is the embedded world Conference that lasts for three days and has high internationality with speakers from 42 countries. Keynotes, presentations, classes and expert panels are made available to visitors. The conference covers major trends and topics generating buzz across the community. In 2022, the conversation also shifted towards responsibility and innovation in the world of climate change.
The other major event was the electronic displays Conference, which firmly centred on practical industrial and automotive displays. You're able to learn about and, more importantly, see cutting-edge advancements in touch technologies and innovations, automotive displays and interfaces, micro-LEDs, gesture control, augmented and virtual reality. An added bonus is the strong B2B component that connects speakers with interested visitors.
Another highlight is the Students Day, which sparks interest in students to enter the field. Students have a free day to visit the trade fair and meet with exhibitors to learn about their work as part of student guided tours. This is how students can get their first taste of their career and talk with potential employers. In addition, students receive an online profile and access to digital resources as part of the event, and all keynote sessions of the embedded world Conference & expert panels are free of charge.
Past editions
Embedded World 2023
14.03.2023 - 16.03.2023
50+%
increase in visitor attendance compared to past editions
40+%
of visitors were from abroad
1 659
Conference participants
46
Conference participant countries
Embedded World 2022
21.06.2022 - 23.06.2022
Hybrid due to the Covid-19 - face-to-face + digital
20,000+
m2 of event space
Embedded World 2021
02.03.2021 - 04.03.2021
Edition was held digital to prevent the fast spread of COVID-19.
13.441
registered Participants
800
Conference participants
Embedded World 2020
25.02.2020 - 27.02.2020
Embedded World 2019
26.02.2019 - 28.02.2019
How to get to Embedded World

On Foot
Nuremberg Airport – not advisable
Nuremberg Central Station – 1 hr via Allersberger Strasse

By Car
Nuremberg Airport – 30 mins via B4R
Nuremberg Central Station – 10 mins via Münchener Strasse

By Public Transport
Nuremberg Airport – 30 mins via U-Bahns U2 and U1
Nuremberg Central Station – 10 mins via U-Bahn U1