EMO Hannover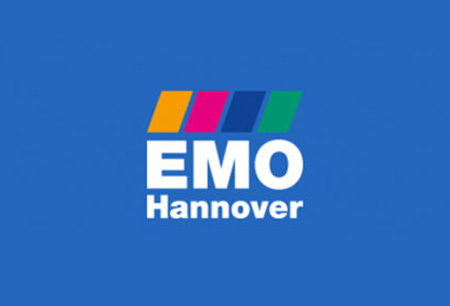 EMO Hannover
Germany , Hannover
EMO Hannover will take place between September 18th, 2023 and September 23rd, 2023. The format for the event will be hybrid, and the edition will feature strict COVID-19 prevention measures in place. The edition will take place at Hannover Fairground and digitally. The venue will have security measures in place, such as a 3G admittance policy and social distancing rules. Emo Hannover attendees must present 3G entry documents before entering the venue. Example documents include negative test results, proof of recovery, and vaccination passports. Attendees should also be aware that they must keep a social distance of 1.5 metres.
A Brief Overview of EMO Hannover
Want to remain in step with the current advancements in robotics and manufacturing? EMO Hannover is the international exhibition you want to visit as it gives attendees an in-depth look into breakthroughs and practical applications for automated manufacturing, precision tools, parts, and metalworking. It's been going on for a long time and gives you access to multiple markets in Europe and further abroad to explore, while elevating your brand!
Book hotel accommodation for EMO Hannover that's close to the event and fits your budget perfectly in no time with GETA ltd. We research the best hotel deals in Hannover, taking into account how many people are in your group, how much you want to pay and your choice of location. Once you pick your favourite, we handle your booking request and assist you at every step during your trip.
Why Your Visit Is Worth It
To sell, you have to be where the buyers are and in this industry, the big buyers favour the program at EMO Hannover. You have access to a built-in professional audience, whose backgrounds are varied. We can also provide you with some statistics to show you the facts:
290,000 square metres of exhibition space;
2200+ international exhibitors from over 40 countries;
128,000+ international trade visitors from over 100 countries.
Industry Relevance
Open only to professional visitors, EMO Hannover has been in operation for a time. The fair first welcomed visitors back in 1975. The location has remained the same ever since then – Messe Hannover. Editions cycle on a biannual basis, once every two years. Over its four-decade run, the trade fair grew in size. Not just in terms of visitors, but also in terms of the products showcased at each edition. Now the portfolio includes control technology, drilling machines, drive technology, grinding machines, machine tools, milling machines, punching machines, sheet metal cutting machines and workshop equipment. It's the perfect platform to initiate negotiations and generate sales leads. Just for last edition, deals made during EMO Hannover were valued at more than 8 billion Euros!
Who Are You Going to Meet?
As EMO Hannover has strong roots on German soil, a large portion of the audience is going to be German, but the trade fair maintains a share of over 50% that's foreign in origin. Visitors tend to come in great numbers from the surrounding European countries (the same applies for the exhibitors as well) such as Italy, Sweden, Poland, Hungary, France, the UK, Portugal, Greece. But there is also representation from Asia and Africa. Given that business is among the chief reasons to attend, it's certain that there are going to be international companies with big budgets in presents. To name a few names, you can hope to encounter MACHINEWORKS, RENAN, GOVAMA and INTELLIGENT LABS to name a few.
Past editions
EMO Hannover 2019
16.09.2019 - 21.09.2019
EMO HANNOVER 2017
18.09.2017 - 23.09.2017
How to get to EMO Hannover

On Foot
from Hbf ~35 min with a bike
1h 20 min bike ride

By Car
From Haptbahnhof there are ony 20 to 30 min with a car
From Hannover Aiport via A2 for 30 min

By Public Transport
From Hbf - S4 to Messe Hanover/Laatzen for 23 min OR take U1, U2 or U8 for 30 to 40 min
From Hannover Aiport take S5 to Hbf and then U8 to Hannover, Messe/Nord (1h 10 min)
Hotels
Venue