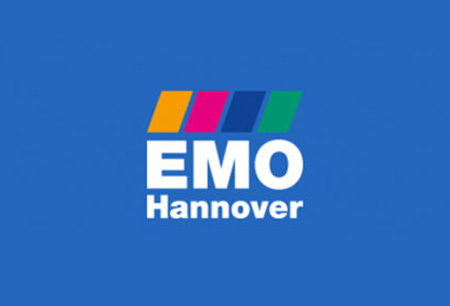 EMO Hannover
Hannover, Germany
Book Hotel Online for EMO Hannover
Book Now
Event Update
EMO Hannover will take place between 22.09.2025 and 27.09.2025. The format for the event will be hybrid, and the edition will not feature strict COVID-19 prevention measures. The edition will take place at Hannover Fairground and digitally. The live aspect will not feature Covid-19 safety measures due to the removal of the country's pandemic-related restrictions.
A Brief Overview of EMO Hannover
Want to remain in step with the current advancements in robotics and manufacturing? EMO Hannover is the international exhibition you want to visit as it gives attendees an in-depth look into breakthroughs and practical applications for automated manufacturing, precision tools, parts, and metalworking. It's been going on for a long time and gives you access to multiple markets in Europe and further abroad to explore, while elevating your brand!
Book hotel accommodation for EMO Hannover that's close to Messe Hannover and cut down on your daily commute. GETA ltd works with your budget and shows you the top hotel rates in the city. We have sent thousands of business travelers to Hannover over the years, and know all the best hotels in the city. Just tell us how many people are in your group and how much you want to pay. It's that simple. We assist you every single step along the way to EMO Hannover!
Why Your Visit Is Worth It
To sell, you have to be where the buyers are and in this industry, the big buyers favour the program at EMO Hannover. You have access to a built-in professional audience and because precision tools and manufacturing technology have such wide application, you're in a position to sell to not just one major industry. Showcasing solutions and equipment to an eager audience, especially when what you offer is new, guarantees solid inquiries and direct orders. We can also provide you with some statistics to show you the facts:
290,000 square metres of exhibition space;
2200+ international exhibitors from over 40 countries;
116,000+ international trade visitors from over 140 countries.
Industry Relevance
Open only to professional visitors, EMO Hannover has been in operation for a time. The fair first welcomed visitors back in 1975. The location has remained the same ever since then – Messe Hannover. Editions cycle on a biannual basis, once every two years. Over its four-decade run, the trade fair grew in size. Not just in terms of visitors, but also in terms of the products showcased at each edition. Now the portfolio includes control technology, drilling machines, drive technology, grinding machines, machine tools, milling machines, punching machines, sheet metal cutting machines and workshop equipment. It's the perfect platform to initiate negotiations and generate sales leads. Just for last edition, deals made during EMO Hannover were valued at more than 8 billion Euros!
EMO Hannover stays on the cusp of new technologies and megatrends. Organisers are restarting the trade fair in 2023 with new formats and a focus on three major megatrends that are grouped under the banner "Innovate manufacturing". Trade visitors gain valuable access to reports, news and expertise across all major links in the supply chain. The themes are "The future of business", "The future of connectivity", and "The future of sustainability in production". The world of manufacturing is on the cusp of major transformation and the major question is how will players evolve to meet these changes. Artificial intelligence, smart production, energy-efficient production and new-work concepts are only some of the main topics that will be discussed.
Who Are You Going to Meet?
As EMO Hannover has strong roots on German soil, a large portion of the audience is going to be German, but the trade fair maintains a share of over 50% that's foreign in origin. Visitors tend to come in great numbers from the surrounding European countries (the same applies for the exhibitors as well) such as Italy, Sweden, Poland, Hungary, France, the UK, Portugal, Greece. The numbers for visitors from Central and East Asia as well as Northern Africa are also on the rise. It is good news for companies who wish to expand their reach beyond their immediate region and you are in the best position to do so.
71% of all visitors are involved in the decision-making process in their respective companies and have purchasing power in some capacity. That increases your chances of generating sales leads in a very active environment. Given that business is among the chief reasons to attend, it's certain that there are going to be international companies with big budgets present. You'll get to meet with managing partners, managers of sales, marketing managers, manufacturing managers and managing directors. A lot of visitors also have technical positions as engineers, technical support and precision machinists.
The motivation for their attendance is the quality of exhibitors. Part of the exhibitor portfolio are Heller, Grob, Vollmer, Paul Horn, SLM Solutions, Bugatti Engineering and Bigrep.
Additional Value of Attending
EMO Hannover has made it a mission to introduce supply to demand, and strengthen connections through digital offerings. Digitalisation has been a defining feature of the last decade among trade events regardless of industry. Organisers value the advantages given by digital technologies and grow their portfolio of digital services. Exhibitors and visitors have a much easier time getting in touch with each other, networking and conducting business thanks to EMO Communication, EMO Connect, EMO Digital and EMO Conference. The plan is to fill all the time between physical events with opportunities for collaboration and exchange of information.
The matchmaking and guided highlight tours remain a fundamental aspect of EMO Hannover and now will also happen digitally. Your profile as a company only benefits from these editions. The support program expands to a "speakers' corner", master classes and the EMO Academy.
The Outlook for 2023
As we've touched upon, EMO Hannover has undergone significant changes and the 2023 edition will be a vastly different experience for everyone involved. That's why organisers held a special conference to go over all the changes called EMO Hannover Relaunch Conference. In order to get everyone on board and show them what to expect, there will be additional events that go through the major themes and format changes of EMO Hannover. The first of these is going to be the EMO World Tour scheduled for early 2023. With a new format come new opportunities for companies to reshape their narratives and better position themselves on international markets.
Past editions
EMO Hannover 2023
18.09.2023 - 23.09.2023
70%
of exhibitors were from abroad
54%
of visitors were from abroad
EMO Hannover 2019
16.09.2019 - 21.09.2019
EMO HANNOVER 2017
18.09.2017 - 23.09.2017
How to get to EMO Hannover

On Foot
from Hbf ~35 min with a bike
1h 20 min bike ride

By Car
From Haptbahnhof there are ony 20 to 30 min with a car
From Hannover Aiport via A2 for 30 min

By Public Transport
From Hbf - S4 to Messe Hanover/Laatzen for 23 min OR take U1, U2 or U8 for 30 to 40 min
From Hannover Aiport take S5 to Hbf and then U8 to Hannover, Messe/Nord (1h 10 min)