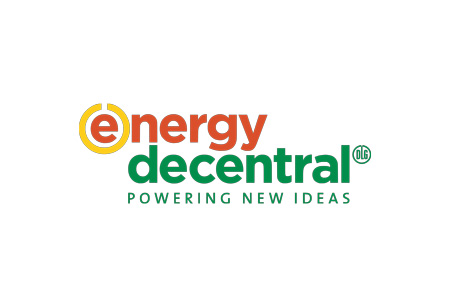 EnergyDecentral
Hannover, Germany
Book Hotel Online for EnergyDecentral
Book Now
A Brief Overview of EnergyDecentral
EnergyDecentral spearheads innovations in the emerging markets of decentralised energy supply and bioenergy on a global level. It's the entry point into the European markets, but connects you to international companies with sizeable budgets from all over the world. It's where the latest news and research is announced for the first time. Between effective business networking, a rich product portfolio and a fantastic support programme, EnergyDecentral is the one business platform you can't afford to miss out on!
It's best to make an online hotel booking for EnergyDecentral early on. That's how you choose from the most affordable hotel rates and can book a hotel near Messe Hannover. GETA ltd plans the perfect business trip whether you want to stick to budget accommodation or spend a little extra on an upscale suite. We regularly work with groups of all sizes and make sure you're also close to public transport connections. Reach the exhibition centre in minutes and have an easy way to get around Hannover on your own.
GETA ltd is experienced in providing accommodation for trade shows and offers clients a full portfolio of travel services. You can count on us to book airport transfers, meeting rooms and even a team to build your exhibition booth.
Why Your Visit Is Worth It
EnergyDecentral means business and pushes you into the spotlight. The exhibition is a magnet for top buyers and as a key meeting place, organisers report high attendance rates. Plus, its pairing with EuroTier creates additional synergies, boosting popularity and pooling together trade visitors from unrelated fields. That's reason enough to invest in an exhibition booth and attend. It's a guarantee all expenses are earned back on the first day.
The return of EnergyDecentral and EuroTier in 2022 after a long pause during the pandemic was market with fantastic numbers:
1800 international exhibitors from 57 countries
106,000 international trade visitors from 141 countries
400+ trade events and conferences
Industry Relevance
EnergyDecentral is the premier trade fair for decentralised energy supply, addressing the crucial issues of energy supply and efficiency in our society. Founded in 2006, this biennial event takes place at the renowned Messe Hannover in Germany, concurrently with EuroTier, the leading trade fair for professional animal farming and livestock management. Together, these shows create a unique platform that showcases the latest innovations and technologies.
The exhibition floors at EnergyDecentral present a comprehensive range of products and services related to decentralised energy generation and infrastructure. It covers key topics such as bioenergy, photovoltaics, waste disposal, recycling and e-mobility. Participants can explore various themed areas that provide an up-close look at the latest solutions, while also gaining valuable industry knowledge and networking opportunities with experts. The full product portfolio includes:
Algae production & processing
Bio-gas production and use
Solid Biofuels - Production and use
Liquid biofuels - production and use
Renewable energy - wind energy, photovoltaics, solarthermics, geothermal energy, hydropower
Decentralized power engineering
Ventilation, waste air and exhaust gas cleaning
Recycling and waste disposal systems
Safety systems
Energy distribution and storage
Measuring, instrumentation and control
Energy supply companies
Trade in energy materials
Services
Participating in EnergyDecentral offers numerous benefits, including access to market leaders in one place, a comprehensive overview of the latest trends and technologies, and the perfect synergy with EuroTier, which attracts a large international audience of professionals from the animal farming industry. With 54% of visitors working in agriculture and forestry, EnergyDecentral provides excellent customer potential for exhibitors. The trade fair is also supported by strong industry partners, including the BIOGAS Convention, the world's largest trade fair for biogas and biomethane.
In addition to showcasing innovations and fostering industry connections, EnergyDecentral serves as a key platform for targeted orientation and successful exhibitor presentations. It specifically targets the agriculture sector, a significant potential market for decentralised energy solutions. The trade fair also garners international media coverage, with journalists from 50 countries providing worldwide reporting on the event, further amplifying its reach and impact.
Who Are You Going to Meet?
EnergyDecentral plays a vital role in shaping the future of decentralised energy supply by bringing together industry leaders, experts and professionals from around the globe. It serves as a hub for innovation and business opportunities, driving the advancement of sustainable energy concepts and facilitating the transition to a more efficient and environmentally friendly energy landscape. It's why you see an incredibly diverse audience that flies from all over the world.
You meet with buyers from Asia, the MENA region, the rest of Africa, South & Central America, North America and Oceania. They come to experience what's on offer, research market trends and find new suppliers. Exhibitors include Wiefferink, UTS Products, TESVOLT, SYNLAB Analytics & Services Germany, STEINHAUS and REHAU.
Additional Value of Attending
EnergyDecentral features specialised product pavilions, guided tours, hands-on workshops, on-site demonstrations and competitions, making it an engaging and interactive experience for all attendees regardless of their experience, rank and field of expertise. The trade fair also hosts the prestigious Innovation Award EnergyDecentral and offers a rich conference programme that dives into current hot topics in the energy sector.
BIOGAS Convention Digital serves as an essential platform for disseminating knowledge that has to do with new research, emerging mega trends and business opportunities. It's a preliminary event that's scheduled a week prior to EnergyDecentral. Think of it as an appetiser leading up to the whole meal.
The focus of the online conference is to explore the potential of biogas in Germany and Europe's current energy supply, investigate bioenergy policies and address the opportunities and challenges faced by the industry. Biogas, with its reliable and climate-friendly attributes, provides heat, electricity, and biomethane, contributing to energy independence and reducing reliance on energy imports. However, there is still ample room for improvement. The convention aimed to identify the necessary steps to unlock the vast potential of biogas.
The international part of the convention, running in parallel from 8-10 November, featured lectures in English covering EU policies, showcasing best-practice reports, and presenting innovative technologies. With a comprehensive program spanning five days, encompassing 14 thematic blocks, and featuring over 40 lectures, participants had access to a wealth of valuable insights and expertise.
Past editions
EnergyDecentral 2022
15.11.2022 - 18.11.2022
Coincided with EuroTier 2022
EnergyDecentral 2021
09.02.2021 - 12.02.2021
Edition was held digital to prevent the fast spread of COVID-19.
EnergyDecentral 2020
17.11.2020 - 20.11.2020
Cancelled because of COVID-19.
ENERGY DECENTRAL 2018
13.11.2018 - 16.11.2018
25,700
SQ M of Exhibition Area
How to get to EnergyDecentral

On Foot
from Hbf ~35 min with a bike
1h 20 min bike ride

By Car
From Haptbahnhof there are ony 20 to 30 min with a car
From Hannover Aiport via A2 for 30 min

By Public Transport
From Hbf - S4 to Messe Hanover/Laatzen for 23 min OR take U1, U2 or U8 for 30 to 40 min
From Hannover Aiport take S5 to Hbf and then U8 to Hannover, Messe/Nord (1h 10 min)