Euro Bus Expo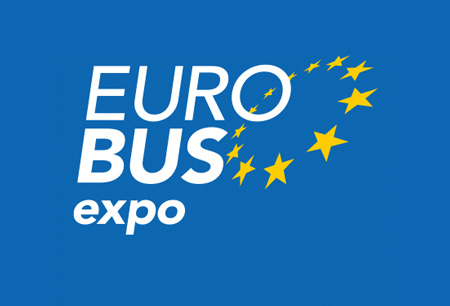 Euro Bus Expo
UK , Birmingham
Organisers have announced Euro Bus Expo 2021 will not be held in an attempt to let the sector recuperate and the pandemic to be wrestled under control. The new dates have been slated for the period November 1st – November 3rd. The NEC Birmingham is going to put into action the best COVID-19 protective measures at place.
A Brief Overview of Euro Bus Expo
There's no platform out there for the transport vehicle sector quite like the Euro Bus Expo. There are going to be no bicycles, motorcycles or railway technology. The international fair is laser-focused on only one sector within the broader automotive industry – bus and coach design and manufacturing. Birmingham, UK serves as the traditional host and will admit thousands of trade visitors as the event welcomes the biggest, newest technological innovations on the market.
You want to approach your business trip with a strategy and it's where GETA ltd comes in to help you get the best hotel accommodation for Euro Bus Expo. We have strong partnerships with hotels across Birmingham and can get you reservations near The NEC in a matter of hours. Every budget is workable and we deliver great savings. You can also be certain that your commute will be quick and efficient as we locate you near public transport connections.
Why Your Visit Is Worth It
Euro Bus Expo caters to a very specific professional niche and that gives you enough space to showcase your products and services, getting the recognition you deserve. The trade fair is also a major meeting point for professionals in the industry. Let's take a look at the statistics:
260+ international exhibitors showcased their solutions;
9500+ international visitors made the trip to Birmingham.
Industry Relevance
Euro Bus Expo first appears on the business calendar at the National Exhibition Centre back in 1990, where it debuted to great interest. Since then the trade fair has only been growing with new editions steadily coming out every two years. One of the most interesting aspects of the show is that doors are open to professionals working in the industry as well as members of the general public. The exhibition space is populated by buses and coaches, mini and midi vehicles ready to be experienced with all your senses, but the product portfolio has also expanded to include spare parts, tires, accessories and maintenance equipment. The Master Class Theatre is a program high as it features top speakers from around the world to lead informative sessions.
Who Are You Going to Meet?
We have already mentioned that the audience at Euro Bus Expo is a mix of professionals and enthusiasts, but it's time to dig deeper than that. In terms of nationality, visitors come from over 50 countries with the United Kingdom leading numbers as the host country. Following are more countries from Europe and members of the European Union. As far as types of visitors, the fair sees bus and coach operators, transport planners, local authorities, stakeholders, and decision makers at every level in the industry. Brand names you're sure to recognize include Abellio, Arriva, City Sightseeing, First, Go-Ahead, National Express, Megabus, Metroline, RATP Dev, Tower Transit, Stagecoach and Transdev!
Past editions
Euro Bus Expo 2020
03.11.2020 - 05.11.2020
Cancelled because of COVID 19
EURO BUS EXPO 2018
30.10.2018 - 01.11.2018
How to get to Euro Bus Expo

On Foot
from Birmingham Airport is 22 min walk

By Car
from Grand Central Metro Station Birmingham is 22 min car drive
from Birmingham Airport is 2 min drive

By Public Transport
from Grand Central Metro Station Birmingham take a train to the aiport and from there you have additional 22 min walk
Hotels
Venue