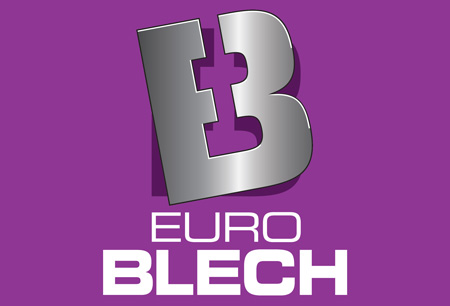 EuroBLECH
Hannover, Germany
Book Hotel Online for EuroBLECH
Book Now
Event Update
EuroBLECH 2024 will be held live at the Hanover Exhibition Grounds from October 22nd to October 25th, 2024. Due to the lifting of pandemic-related limitations in the country, the venue will not include Covid-19 safety measures. Similarly, there are now no travel bans in Germany.
A Brief Overview of EuroBLECH
EuroBLECH spearheads innovations in the fields of sheet metalworking and metal processing on a global level and facilitates successful business negotiation between international companies with sizeable budgets. The international exhibition resides in Hannover, Germany and has a strong pull among European markets. It's also the stage that the latest news and research is announced for the first time. Be present and stay informed!
It's best to make an online hotel booking for EuroBLECH early on. That's how you choose from the most affordable hotel rates and can book a hotel near Messe Hannover. GETA ltd plans the perfect business trip whether you want to stick to budget accommodation or spend a little extra on an upscale suite. We handle groups of all sizes and make sure you're also close to public transport connections. Shorten your commute to the exhibition centre and enjoy fast connections to the rest of the city. GETA ltd is experienced in providing accommodation for trade shows and offers clients a full portfolio of travel services!
Why Your Visit Is Worth It
EuroBLECH means business and pushes you into the spotlight. The exhibition is a magnet for top buyers and as a key meeting place, organisers report high attendance rates. In 2018, the audience exceeded 56,000 trade visitors with 70% returning. That's reason enough to invest in an exhibition booth and attend. It's a guarantee all expenses are earned back on the first day.
As EuroBLECH prepares for its first edition since the pandemic started, organisers report a great interest from previous exhibitors. The early exhibitor registrations promise that EuroBLECH will most likely reach pre-pandemic numbers. Here is what we know:
1257 international exhibitors from 39 countries;
88,000 square metres of exhibition space;
Industry Relevance
Open to professional visitors only, EuroBLECH has been running for exactly half a century with its very first edition going back to 1969 and since then the exhibition has been documenting major technological breakthroughs in the field. Editions are held once every two years and the tendency is for each new edition to grow ever bigger.
In terms of technologies explored, groups run the full processing chain – CAD, CAM, metal semi-finished products, research, quality assurance, recycling, separation technology, sheet metal processing, machine elements, storage, used machines and work safety. The list goes on and on as you can see. It's the perfect place to position yourself near related products and benefit from cross-sale potential.
In keeping with the time and evolving technologies, EuroBLECH has now expanded on its product portfolio and will dedicate a brand new exhibition hall to joining technology. As e-mobility grows as a market and many of the processes in general industrial sectors refine over time, joining technology expands its role and EuroBLECH reflects this as best as possible. You'll be able to discover all the latest technologies and solutions. Expanding the exhibition's format means new exhibitors and a flow of new visitors, who have never before attended. What more do you need as an exhibitor?
Rather than just seeking out products and hardware, customers are looking for solutions. In this case, what they mean is more than just equipment and machinery. It's a mixture of hardware and software. Software has risen in importance significantly over the years, which will fundamentally change the landscape in years to come!
Who Are You Going to Meet?
EuroBLECH is populated by suppliers of machinery, tools and technological solutions from all over the world. Germany leads the charge, which is to be expected from the host country, though the numbers have grown for international exhibitors as well with a strong presence from Europe.
In terms of visitors, the countries with major numbers include Italy, Switzerland, the Netherlands, Spain, Turkey, India, Great Britain, Poland, Austria and Belgium. The exhibition has increased its popularity with Central and Far East Asia. Both exhibitors and visitors come from China, Japan and South Korea. If you want to break into new markets, then this is the best possible way to get results with minimal expenses. Most visitors come to source new products and reconnect with their current business partners.
The quality of visitors is undeniable. Exhibitors meet face to face with buyers, design engineers, production and quality managers, researchers and other technical experts from all management levels and business types. A current trend is investing in new technologies in order to respond to the demands for cost-efficient and sustainable production. All these elements create the perfect storm to launch new products and generate buzz for your brand.
Because sheet metalworking and metal processing have such wide applications, EuroBLECH has a multi-sector appeal. You can easily diversify your revenue stream by pitching to buyers from all kinds of industries – the automotive, shipbuilding, electronics, the medical, HVAC, renewable energy construction, rolling mills, electrical engineering, aerospace and packaging.
Additional Value of Attending
It's one thing to have a booth and talk about your products to prospective buyers. It's another thing altogether to demonstrate their strengths and features in real-time. EuroBLECH cements its place as a key B2B sourcing platform due to its commitment to live machine demonstrations and technological world premieres. Engage with customers by tapping into all their senses and having them interact with your equipment and solutions. It's why no digital exhibition comes close to the effectiveness of EuroBLECH as a platform for marketing and product positioning. Premieres get you noticed in the best way possible!
Past editions
EuroBLECH 2022
25.10.2022 - 28.10.2022
56%
of visitors were from abroad
62%
of exhibitors were from abroad
EuroBLECH 2021
09.03.2021 - 12.03.2021
Cancelled because of COVID 19
EuroBLECH 2020
27.10.2020 - 30.10.2020
Cancelled because of COVID 19
EUROBLECH 2018
23.10.2018 - 26.10.2018
89,875
SQ M of Exhibition Area
EUROBLECH 2016
25.10.2016 - 29.10.2016
89,875
SQ M of Exhibition Area
How to get to EuroBLECH

On Foot
from Hbf ~35 min with a bike
1h 20 min bike ride

By Car
From Haptbahnhof there are ony 20 to 30 min with a car
From Hannover Aiport via A2 for 30 min

By Public Transport
From Hbf - S4 to Messe Hanover/Laatzen for 23 min OR take U1, U2 or U8 for 30 to 40 min
From Hannover Aiport take S5 to Hbf and then U8 to Hannover, Messe/Nord (1h 10 min)