EuroBLECH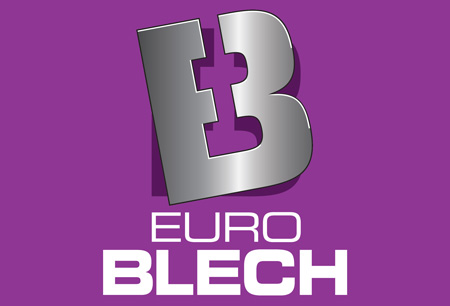 EuroBLECH
Germany , Hannover
EuroBLECH will next return as a live event from October 25th until October 28th 2022 at Messe Hanover, but in the meantime organisers have confirmed the international exhibition will take a hybrid approach. This started with the EuroBLECH Digital Innovation Summit in 2020 and will continue with a line of digital events in 2021.
A Brief Overview of EuroBLECH
EuroBLECH spearheads innovations in the fields of sheet metalworking and metal processing on a global level and facilitates successful business negotiation between international companies with sizeable budgets. The international exhibition resides in Hannover, Germany and has a strong pull among European markets. It's also the stage that the latest news and research is announced for the first time. Be present and be informed!
GETA ltd presents its clients with a bespoke service for their business trip, whether they're on the road as a small group or a large party. We offer professional accommodation that's tailored to your preferences and criteria from location to price! Your online hotel reservation for EuroBLECH is going to shave off your costs and make you great savings. We also value access to public transport so your hotel booking online is going to be close to bus stops and underground train stations to cut on your commute!
Why Your Visit Is Worth It
EuroBLECH means business and it's good for business to have a platform that focuses attention on you. Programming revolves around showcasing solutions across all levels in the manufacturing industry. Here are some additional key details to convince you to come to attend:
1500+ international exhibitors came from 40 countries;
56,300+ international visitors made the trip to Hannover;
148,000 square metres of exhibition space;
70% return exhibitors.
Industry Relevance
Open to professional visitors only, EuroBLECH has been running for exactly half a century with its very first edition going back to 1969 and since then the exhibition has been documenting major technological breakthroughs in the field. Editions are held once every two years and the tendency is for each new edition to grow ever bigger. In terms of technologies explored, groups run the full processing chain – CAD, CAM, machine elements, metal semi-finished products, research, quality assurance, recycling, separation technology, sheet metal processing, storage, used machines and work safety. The list goes on and on as you can see. It's the perfect place to position yourself near related products and benefit from cross-sale potential.
Who Are You Going to Meet?
EuroBLECH is populated by suppliers of machinery, tools and technological solutions from all over the world. Germany leads the charge, which is to be expected from the host country, though the numbers have grown for international exhibitors as well with a strong presence from Europe. In terms of visitors, the countries with major numbers include Italy, Switzerland, the Netherlands, Spain, Turkey, India, Great Britain, Poland, Austria and Belgium. We also explore EuroBLECH broken down by sectors. Looked this way the show represents engineering, sheet metal & products, steel and aluminium construction, the automotive industry and its suppliers, electrical engineering, iron and steel production.
Past editions
EuroBLECH 2021
09.03.2021 - 12.03.2021
Cancelled because of COVID 19
EuroBLECH 2020
27.10.2020 - 30.10.2020
Cancelled because of COVID 19
EUROBLECH 2018
23.10.2018 - 26.10.2018
89,875
SQ M of Exhibition Area
EUROBLECH 2016
25.10.2016 - 29.10.2016
89,875
SQ M of Exhibition Area
How to get to EuroBLECH

On Foot
from Hbf ~35 min with a bike
1h 20 min bike ride

By Car
From Haptbahnhof there are ony 20 to 30 min with a car
From Hannover Aiport via A2 for 30 min

By Public Transport
From Hbf - S4 to Messe Hanover/Laatzen for 23 min OR take U1, U2 or U8 for 30 to 40 min
From Hannover Aiport take S5 to Hbf and then U8 to Hannover, Messe/Nord (1h 10 min)
Hotels
Venue