EUROGUSS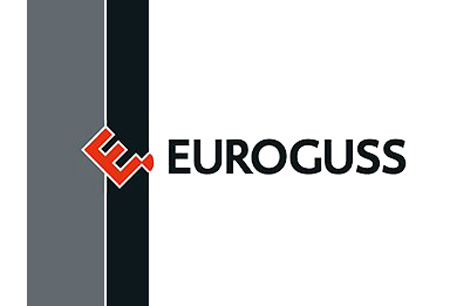 EUROGUSS
Germany, Nurnberg
EUROGUSS 2022 will continue as planned and no changes will be made to its dates. You can expect to experience the entire value chain of die casting technology from January 18th until January 20th at Messe Nuremberg in Nuremberg, Germany. Organisers are preparing to meet the demands of hosting a show during the pandemic.
A Brief Overview of EUROGUSS
The die casting industry occupies a particularly influential role within a compound of industries – the automotive, medical, energy technology and more. EUROGUSS reflects the importance of the die casting processes alongside highlighting every related sector. This global trade fair often serves as the first place to reveal the latest in technological breakthroughs, allowing exhibitors to launch their solutions and services to great financial gain and coverage from industry specialists.
GETA ltd is expert at locating the best possible online hotel reservations for trade fairs. What we promise is comfort at affordable rates. Business travel belongs to every business big and small, so we adapt to your finances with the goal to reduce overall costs. We also look into rooms close to EUROGUSS as to spare you long and complicated commutes. Wherever you may be located in Nuremberg, one thing is for certain: you will have access to reliable public transport!
Why Your Visit Is Worth It
EUROGUSS is a highly specialized event that uses precise laser focus to introduce exhibitors to the right buyers, suppliers and service providers in their particular niche in the process chain. The trade fair has a massive international draw and each edition enjoys an upward trend when it comes to attendance rates. Last edition brought:
641 international exhibitors;
15,000+ international trade visitors from over 60 countries.
Industry Relevance
A look into the trade fair's history reveals why it's such a potent ground for brand development as the very first edition (back in 1996) brought in only 93 exhibitors, which is roughly a seventh of what the fair brings in now. The location was also different. Sindelfingen was the first host city before the fair outgrew its exhibition space. Held once every two years, EUROGUSS represents the entire technology spectrum within the die cast industry. Exhibition space is dedicated to CAD systems, CAM systems, alloys, control systems, hardening systems, industrial robots, ladles, die casting agents, instrumentation, foundry tools, furnaces and the list seems endless. Visitors can tap into broad industry knowledge that's newly available through the support program put in place.
Who Are You Going to Meet?
We have the data concerning the makeup of EUROGUSS. Because the trade fair has firm German roots, nearly half of all exhibitors are German in origin (46%). The remaining 54% come from all over the world, while European countries lead the numbers. These include Italy, Turkey, Spain, Austria and the Czech Republic. Visitors come from 60 countries and it won't be a surprise to see a strong overlap in the countries represented. Outside of Germany, there's Italy, Austria, the Czech Republic, Turkey, Poland, Spain, Switzerland and France. Professionally, you can expect to meet with manufacturing specialists, developers and purchasers with nearly all trade visitors having the procurement role in their respective companies.
Past editions
EUROGUSS 2020
14.01.2020 - 16.01.2020
33,000+
SQ M of Exhibition Area
EUROGUSS 2018
16.01.2018 - 18.01.2018
33,000+
SQ M of Exhibition Area
EUROGUSS 2016
12.01.2016 - 14.01.2016
33,000+
SQ M of Exhibition Area
How to get to EUROGUSS

On Foot
Nuremberg Airport – not advisable
Nuremberg Central Station – 1 hr via Allersberger Strasse

By Car
Nuremberg Airport – 30 mins via B4R
Nuremberg Central Station – 10 mins via Münchener Strasse

By Public Transport
Nuremberg Airport – 30 mins via U-Bahns U2 and U1
Nuremberg Central Station – 10 mins via U-Bahn U1
Hotels
Venue