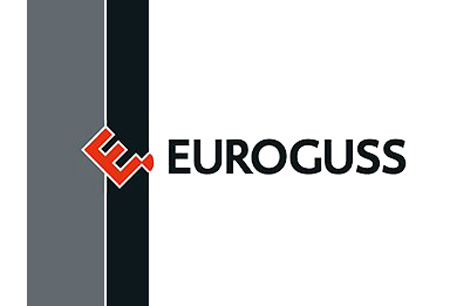 EUROGUSS
Nurnberg, Germany
Event Update
Euroguss 2024 will take place between January 16th and January 18th, 2024. The event will be held in Nuremberg, Germany, as an in-person exhibition. Messe Nuremberg GmbH will advise participants to follow COVID-19 prevention recommendations. The advisory steps will include the following steps:
Attendees will be advised, at all times, to maintain a safe distance of 1.5 meters. All visitors will be encouraged to wear masks, such as FFP2 ones, in the indoor spaces.
Attendees should note that they will not be required to show 3G entry documents upon arrival.
A Brief Overview of EUROGUSS
The die casting industry occupies a particularly influential role within a compound of industries – the automotive, medical, energy technology and more. EUROGUSS reflects the importance of the die casting processes alongside highlighting every related sector. This global trade fair often serves as the first place to reveal the latest in technological breakthroughs, allowing exhibitors to launch their solutions and services to great financial gain and coverage from industry specialists.
GETA ltd provides accommodation for trade shows at affordable prices no matter where your next business trip takes you. We have experience with all major cities and know all the best deals around Nuremberg, Germany. Are you looking for economy accommodation? Do you want a suite? Our team works with you to make the right hotel reservation for EUROGUSS. Make excellent savings and enjoy a hotel that's close to Messe Nuremberg. With access to great public transport, you cut your commute to just a few minutes. It's the best possible way to enjoy your time at the trade fair. In addition to bookings, GETA ltd has a long list of bonus services.
Why Your Visit Is Worth It
EUROGUSS succeeds in introducing supply to demand. As an exhibitor, you get to meet with the right buyers and investors to help your business thrive. All costs associated with exhibiting are worth it, because you're breaking into new markets and returning home with a boost in direct sales. What more do you need? New products and launches do big business and many regular exhibitors time their release with EUROGUSS. Despite the pandemic, the trade fair delivers great numbers:
641 international exhibitors from 36 countries,
10,000+ international visitors from 61 countries
Industry Relevance
A look into the trade fair's history reveals why it is such a potent ground for brand development. The very first edition (back in 1996) brought in only 93 exhibitors, which is roughly a seventh of what the fair brings in now. The location was also different. Sindelfingen was the first host city before the fair outgrew its exhibition space.
Held once every two years, EUROGUSS represents the entire technology spectrum within the die-cast industry. Exhibition space is dedicated to CAD systems, CAM systems, alloys, control systems, hardening systems, industrial robots, ladles, die casting agents, instrumentation, foundry tools, furnaces, and the list seems endless. Visitors can tap into the broad industry knowledge that is newly available through the support program put in place.
EUROGUSS takes the centre stage when it comes to the biggest topic in the die-casting industry – namely sustainability. Die casting is incredibly energy intensive and the trade fair addresses the best practices and current work being done in order to reduce the carbon footprint of the industry as a whole. The industry may have a bad reputation, but EUROGUSS shows visitors how many companies have already embraced greener technologies and leaned into recycling and adopting the circular economy model.
Who Are You Going to Meet?
We have the data concerning the makeup of EUROGUSS. Because the trade fair has firm German roots, nearly half of all exhibitors are German in origin (46%). The remaining 54% come from all over the world, while European countries lead the numbers. These include Italy, Turkey, Spain, Austria and the Czech Republic. Visitors come from 60 countries, and it will not be a surprise to see a strong overlap in the countries represented. Outside of Germany, there's Italy, Austria, the Czech Republic, Turkey, Poland, Spain, Switzerland, and France. Professionally, you can expect to meet with manufacturing specialists, developers, and purchasers, with nearly all trade visitors having the procurement role in their respective companies.
Visitors usually have three main goals. First, they want to reconnect with existing partners. Second, they want to perform in-depth market research within their particular sector. Third, they want to source new products. There's a great diversity when it comes to the type of companies that exhibit – Bühler AG, GROB-WERKE GmbH & Co. KG, SCS, Nemak, Kalkanci, Fagor Ederlan Group, OMS Presse, Volume Graphics, Fisep.
Additional Value of Attending
Signing up as a stop on a guided tour is the best way to attract targeted visitors to your booth with no extra effort. The Guided Tours curate exhibitors within a topic area and streamlines how you network within the trade fair. Each tour is headed by an industry expert and runs for a total of 60 minutes. In previous editions, guided tours have explored components & parts for electromobility, Foundry 4.0 - digitalization in the die casting industry, giga casting and structural components and innovations and sustainable production solutions for die casting
Another great facet of EUROGUSS is the support for its professional community. On one hand, established professionals can research their next career opportunities at the jobboard. Visitors can learn about available positions, connect with potential employers and even hold the first round of interviews before taking the next step. On the other, there's the support for newcomers and the next generation of skilled workers. The EUROGUSS Talent Award is given to students, whose Bachelor's and Master's theses introduce improvements or new applications in die casting.
There's just so much to explore at EUROGUSS when it comes to information. Check out the new crop of startups in their own curated areas and hear exhibitors give detailed presentations. Plus, top experts from all over the world share their expertise and insights on a variety of topics at the Speakers' Corner. You'll hear about Additive Manufacturing & Digitalization, Sustainability in the Foundry Industry, Surface technology and Advanced Automotive Casting.
The Outlook for 2024
EUROGUSS 2024 has entered into early planning stages and organisers share that there's already interest in exhibition space. Long-time exhibitors have already confirmed their participation. The 2022 edition might have been smaller compared to pre-pandemic editions, but there's real passion from the biggest players to restart the industry. EUROGUSS 2024 is expected to bring in an even bigger audience as the pandemic becomes more manageable and travel restrictions continue to fall.
Past editions
EUROGUSS 2022
08.06.2022 - 10.06.2022
EUROGUSS 2020
14.01.2020 - 16.01.2020
33,000+
SQ M of Exhibition Area
EUROGUSS 2018
16.01.2018 - 18.01.2018
33,000+
SQ M of Exhibition Area
EUROGUSS 2016
12.01.2016 - 14.01.2016
33,000+
SQ M of Exhibition Area
How to get to EUROGUSS

On Foot
Nuremberg Airport – not advisable
Nuremberg Central Station – 1 hr via Allersberger Strasse

By Car
Nuremberg Airport – 30 mins via B4R
Nuremberg Central Station – 10 mins via Münchener Strasse

By Public Transport
Nuremberg Airport – 30 mins via U-Bahns U2 and U1
Nuremberg Central Station – 10 mins via U-Bahn U1