European Coatings Show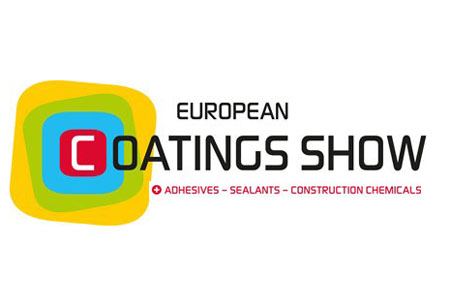 European Coatings Show
Germany, Nurnberg
Book Online for European Coatings Show
Book Now
As a result of the ongoing coronavirus pandemic, the European Coatings Show has been officially cancelled for 2021. The international coatings trade fair is set for March 28th 2023 – March 30th 2023 at Messe Nuremberg in Nuremberg, Germany. Organisers work towards the full sanitation of the exhibition grounds and other preventive measures. A digital conference will be held between September 13th 2021 and September 14th 2021.
A Brief Overview of European Coatings Show
As technology and chemistry evolve, so does the coating industry and one platform where you can be competitive in the global market is the European Coatings Show. At the international exhibition you find the full lineup of paints, varnishes and sealants, and can meet a diverse group of professionals from experts and engineers to manufacturers and suppliers. The one-stop event to conduct business on a bigger level.
GETA ltd has an impressive database filled with the hotels for European Coatings Show and can deliver the best value for your business trip. What you need in accommodation is the ideal mix of price, comfort and location. This is the recipe we use to make your hotel reservation for the European Coatings Show a bespoke experience that's tailored to your specific needs. We look into properties close to the exhibition space and near public transport connections to shorten your commute!
Why Your Visit Is Worth It
European Coatings Show leads the charge when it comes to fully embodying the product range for the coatings industry and stands out as a major procurement platform of international importance. We're going to prove it with some relevant figures:
1135 international exhibitors from 49 countries;
30,000+ international trade visitors from 109 countries;
70,000+ square metres of total exhibition space;
39,000+ square metres of exhibitor stand space.
Industry Relevance
Welcoming professionals only, European Coatings Show has been cultivating the market for coating solutions for nearly three decades now. The first ever exhibition was held back in 1991 and in that time, each following edition has widened the scope and increased the scale. Scheduled every two years, the European Coatings Show showcases the full product spectrum – oils, bottling equipment, coolers, equipment construction, fillers, filtration systems, hardware, resins, polymers, screening plants, sinter plants, laboratory instrumentation, additives and solvents among many others. You have front row seats to innovations and trends in your specific niche as well as the broader sector. Product launches are incredibly popular and a useful tool to boost visibility for your brand. Not to mention direct sales!
Who Are You Going to Meet?
As a representative of a modern company, you have to ask yourself, which markets are you going to see at European Coatings Show that are a viable choice to expand into. We have the data for this. Visitors come mainly from Europe and next to Germany, the top countries we see are Italy, the Netherlands, Great Britain, Turkey, Switzerland, Poland, France and Spain. Outside the continent, there's an ever growing presence from China and the USA. Some 22% of total visitors come from Asia, Africa and Australia. As far as branches of the industry, you have suppliers of raw materials, and industrial applicators and formulators of all major product groups on display.
Past editions
European Coatings Show 2019
19.03.2019 - 21.03.2019
EUROPEAN COATINGS SHOW 2017
04.04.2017 - 06.04.2017
How to get to European Coatings Show

On Foot
Nuremberg Airport – not advisable
Nuremberg Central Station – 1 hr via Allersberger Strasse

By Car
Nuremberg Airport – 30 mins via B4R
Nuremberg Central Station – 10 mins via Münchener Strasse

By Public Transport
Nuremberg Airport – 30 mins via U-Bahns U2 and U1
Nuremberg Central Station – 10 mins via U-Bahn U1
Hotels
Venue