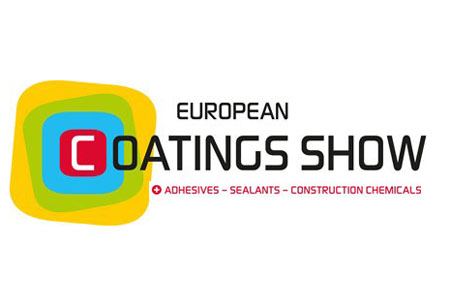 European Coatings Show
Nurnberg, Germany
Book Hotel Online for European Coatings Show
Book Now
Event Update
The international coatings trade fair is set for 25.03.2025 to 27.03.2025 at Messe Nuremberg in Nuremberg, Germany. Due to the removal of the country's pandemic-related restrictions, the venue will not feature for the time-being Covid-19 safety measures. Organisers are in the process of selecting dates for the next edition.
A Brief Overview of European Coatings Show
As technology and chemistry evolve, so does the coating industry and one platform where you can be competitive in the global market is the European Coatings Show. At the international exhibition you find the entire lineup of paints, varnishes and sealants, and can meet a diverse group of professionals from experts and engineers to manufacturers and suppliers. The one-stop event to conduct business on a bigger level.
GETA ltd understands what you need in your hotel booking for European Coatings Show. A great location and a fantastic price. We deliver both. Our database is filled with top deals in Nuremberg and accommodate every budget. Whether you wish to save or book nothing but the very best, we send you hotels close to Messe Nuremberg. GETA ltd handles every aspect of the hotel reservation for the European Coatings Show and completes the registration within a single business day. You can increase your productivity at the trade show with one of our many bonus services available to all our clients!
Why Your Visit Is Worth It
European Coatings Show leads the charge when it comes to fully embodying the product range for the coatings industry and stands out as a major procurement platform of international importance. The expenses associated with an exhibition booth at the trade show are more than reasonable since you're in the company of major decision makers. The benefits are massive, especially when we're talking about expanding your professional network. Let's look at the breakdown of visitors from the previous edition:
1156 international exhibitors from 49 countries;

30,000+ international trade visitors from 109 countries;

81,000+ square metres of total exhibition space;

42,000+ square metres of exhibitor stand space.
Industry Relevance
Open to professionals only, European Coatings Show has been cultivating the market for coating solutions for nearly three decades now. The first ever exhibition was held back in 1991 and in that time, each following edition has widened the scope and increased its scale. Scheduled every two years, the European Coatings Show showcases the full product spectrum relevant to the industry. Today, the product offerings embrace Intermediates for Construction Chemicals, Printing Ink Raw Materials, Adhesives Raw Materials, Coatings Raw Materials, Testing and Measuring Equipment, Application, Laboratory and Production Equipment, Environmental Protection and Safety at Work as well as services.
You have front row seats to innovations and trends in your specific niche as well as the broader sector. Product launches are incredibly popular and a useful tool to boost visibility for your brand. Not to mention direct sales! The trade show is a source of inspiration for established companies and newcomers as well. You'll be able to learn all about technologies in their early development stages. Have a sense of where the industry is moving on a global scale. That's not something to be taken lightly. The European Coatings Show is a champion for innovation!
Who Are You Going to Meet?
As a representative of a modern company, you have to ask yourself, which markets are you going to see at European Coatings Show that are a viable choice to expand into. We have the data for this. Exhibitors come mainly from Europe and next to Germany, the top countries we see are Italy, the Netherlands, Great Britain, Switzerland, Poland, France and Spain. Over half of all exhibitors are based in the European Union, which has been the traditional regional market for the trade fair. These days the European Coatings Show has become attractive to markets in Australia and Oceania, Asia and Africa – a total of 22% of all exhibitors. Finally, we have the USA, which sits at 8% of all exhibitors.
The European Coatings Shows maintains a high level of satisfaction with exhibitors, who report not just being satisfied with the quality of visitors, but registering follow-up business. That's what you can expect for yourself. Plus, coatings and paints find their way across all major industries in the world. You'll network with high-ranking company representatives in automotive, shipbuilding, aviation, processing industry, electrical industry, industrial machinery, construction, furniture industry, printing, oil, gas and petrochemicals industry, wind power, renewable energies, plastics and packaging industry and others.
As an exhibitor, you'll share the exhibition space with companies like TOR MINERALS, Belami Fine Chemical, STS Bespoke Hangling Equipment, Bojun New Materials, Czech Trade Promotion Agency, ADEKA Europe and SAS Mader Composites. There's a nice mix of smaller businesses and internationally known brands.
Additional Value of Attending
Promoting new business sits at the top of priority list for European Coatings Show. If you're new on the scene and are doing something no one else is doing, then you belong at the Start-up Area! The role of this special area is to better advertise new products and technologies, and introduce you to interested investors. If you're German based, then you're even in a better position to gain recognition thanks to the "Innovation made in Germany" joint stand run by the German Federal Ministry for Economic Affairs and Energy (BMWi). Startups and young companies from Germany will receive extra support.
Of course, one of the biggest highlights of the trade show is the ECS Conference, which runs for a total of two and a half days and delivers knowledge and expertise. Whatever advancements and challenges have emerged in the past two years, the conference will address them in great length and prepare you for the next massive trends. You can sign up for 10 pre-conference tutorials that help you reintroduce yourself to the state of the industry as a whole before the actual programme. Discover, learn, share and expand your horizons.
Past editions
European Coatings Show 2023
28.03.2023 - 30.03.2023
European Coatings Show 2019
19.03.2019 - 21.03.2019
EUROPEAN COATINGS SHOW 2017
04.04.2017 - 06.04.2017
How to get to European Coatings Show

On Foot
Nuremberg Airport – not advisable
Nuremberg Central Station – 1 hr via Allersberger Strasse

By Car
Nuremberg Airport – 30 mins via B4R
Nuremberg Central Station – 10 mins via Münchener Strasse

By Public Transport
Nuremberg Airport – 30 mins via U-Bahns U2 and U1
Nuremberg Central Station – 10 mins via U-Bahn U1