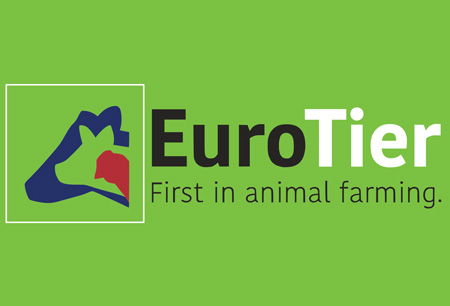 EuroTier
Hannover, Germany
Event Updates
DLG e.V. is eager to host EuroTier 2024 at Hannover Fairground as a live event. The official dates have been set for 12.11.2024 to 15.11.2024. Attendees will be advised to follow COVID-19 security recommendations. Such include social distancing measures as well as wearing PPE in the form of face masks. Attendees will be encouraged to maintain a social distance of 1.5 metres while attending the fair at Messe Hannover. Due to the removal of the travel limitations, participants will not have to present upon arrival in Germany 3G entry documents, such as negative test results.
A Brief Overview of EuroTier
EuroTier presents professionals and experts operating in animal production and animal farming a comprehensive arrangement of solutions and best practices across the full value chain. Whether it's machinery and equipment or feed and medicine, the international trade fair is where you can locate all relevant products and materials. This means there's no better stage than Hannover, Germany, for you to reach the biggest audience!
GETA ltd helps business travelers book accommodation for trade fairs for a decade now. We have the tools to put together business travel plans in a matter of hours and deliver the best hotel rates for any budget. Book hotels near Messe Hannover ahead of time and make spectacular savings at the same time. Our database covers hotels, hostels, and apartments. Tell us what you want and we send you a quality selection of prices and venues. Cut down on costs, enjoy a quick commute to Messe Hannover and improve performance at EuroTier with a hotel reservation from GETA ltd.
Why Your Visit Is Worth It?
EuroTier has one item on its agenda, and that's business. The trade fair honours innovation and imparts valuable expertise to have in the agricultural industry, but the main aspiration is to match buyers with sellers. In that regard, EuroTier is highly successful, and we have the statistics to back this claim:
2,597 international exhibitors from 63 countries;

155,000 international visitors from more than 130 countries;

283,000 square metres of exhibition space.
Industry Relevance
The German Agricultural Society is credited with creating EuroTier and the very first fair was held in 1993 at Messe Hannover. The fair takes the stage every two years in rotation with the other popular agricultural professional event: AGRITECHNIKA. EuroTier is co-held alongside the best leading trade fair for decentralised energy supply: EnergyDecentral. One important detail to mention is that the fair welcomes both professional visitors and the general public, which means you're selling not only to big companies, but also the end consumer.
Since we're talking about exhibiting, let's see the product portfolio. EuroTier impresses with its breadth and scope as exhibitors. The product portfolio covers feed and other farm inputs; breeding animals, breeding programmes, trade, reproduction technology; feed storage, feedstuff production; animal housing and shed construction; husbandry and feeding techniques; controlled environment and environment technology; milking and cooling technology; technology for dung, solid manure and slurry; transport vehicles, transport services; processing and marketing; management and any further training.
Who Are You Going to Meet?
As EuroTier is run in Germany, a greater portion of exhibitors and visitors are German in origin. However, there is great diversity regarding geographic regions. The Netherlands, China, Russia, Poland, Italy, Spain, Austria, Ukraine, France, Turkey, Belgium, and Denmark make up the bulk of international visitors. To a lesser extent, we also see some presence from North and South America, and the Middle and Far East, which are steadily on the rise.
Farmers and farming experts make up the majority of visitors in terms of professions, but the event itself has grown so massive and diverse that it's not just them. Veterinarians also frequent EuroTier to visit the congress of Germany's Federal Association of Practicing Veterinarians tagged to the trade fair. The portfolio of exhibitors is also quite extensive, with names like MIAVIT, Phileo, SILOKING, CLAAS, ADM, SPM, DIECI, GEA, JCB and KAHL.
The farming and forestry professional community makes up the biggest portion of the audience. The other industries that are well featured include the food industry, pharmaceutical and feed industry, animal product processors and contractors. Their main reason is to check out what's on display and source new suppliers. EuroTier is a highly effective B2B platform and one-stop-shop for many companies worldwide. This means big potential business for exhibitors!
The Additional Value of Attendance
A support program tackles the challenges in front of modern animal farming, from financing and legislation to technical standards and requirements. Hear from the people with the most expertise and knowledge in a perfect setting!
EuroTier always stays on top of current trends. One of the biggest conversations happening right now is about alternative protein sources and insects. With demands for protein rising, the livestock industry won't be able to keep up as it is, and this is where algae and insects step in. This will be one of the main topics in the technical program. Attendees will be able to hear about development, opportunities, and challenges.
Another major topic has to do with direct marketing. Consumer tastes have shifted towards healthy products and food with known origins. Products with traceable origins and freshness are popular with end consumers, who are a lot more motivated to source their products directly from farmers.
Past editions
EuroTier 2022
15.11.2022 - 18.11.2022
Hybrid due to Covid-19: Digital + Live
EuroTier 2021
09.02.2021 - 12.02.2021
Edition was held digital to prevent the fast spread of COVID-19.
EuroTier 2020
17.11.2020 - 20.11.2020
Cancelled because of COVID 19
EuroTier 2018
13.11.2018 - 16.11.2018
EUROTIER 2016
15.11.2016 - 18.11.2016
How to get to EuroTier

On Foot
from Hbf ~35 min with a bike
1h 20 min bike ride

By Car
From Haptbahnhof there are ony 20 to 30 min with a car
From Hannover Aiport via A2 for 30 min

By Public Transport
From Hbf - S4 to Messe Hanover/Laatzen for 23 min OR take U1, U2 or U8 for 30 to 40 min
From Hannover Aiport take S5 to Hbf and then U8 to Hannover, Messe/Nord (1h 10 min)