FABTECH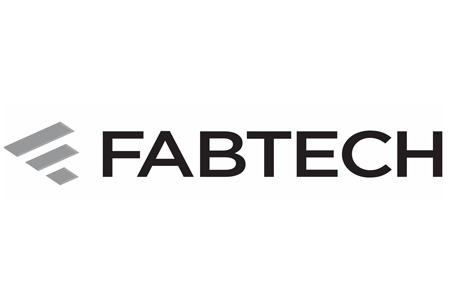 FABTECH
USA , Atlanta
Covid-19 Event Update
Following the success of the 2021 edition, organisers have chosen to proceed with the hosting of FABTECH2022. The event will be held in Atlanta, Georgia between 8.11.2022 to 10.11.2022 and registration will begin in the spring. The venue will have the latest Covid-19 safety precautions in place to ensure the safety of attendees. This will include the implementation of the 3G entry policy according to which attendants need to show 3G documents. Such include negative test results, immunisation passports or proof of recovery. Such paperwork may have to be shown upon arrival in the country due to the travel restrictions.
A Brief Overview of FABTECH
Focusing on the latest technological innovations and breakthroughs in welding and metal forming, FABTECH has confirmed its position as the leading international trade fair on a global scale. Not only to you learn about the latest market trends as they emerge, but have access to an incredible arrangement of technologies and a support program that has thousands of professionals interested in flying all the way to Chicago.
Leave your travel arrangements in our capable hands and focus on the dynamic opportunities made available at FABTECH. GETA ltd knows exactly what business travel booking you need to guarantee success during your work trip – one with the right location and at the right price. Good thing we have an expansive database with FABTECH hotels at every price point and with locations all over Chicago! Whether it's a single person visit or a large group you want to send, we have the right solutions.
Why Your Visit Is Worth It
The USA knows how to organize professional events and FABTECH is an example just how big they can become. It's the one-stop trade fair for metal forming, fabricating, welding and finishing and we have the data points to prove it:
1900 international exhibitors;
48,000 international trade visitors from 70+ countries;
130+ education sessions;
80+ new sessions;
13 technology tracks.
Industry Relevance
FABTECH has modest roots. The trade fair first forms as a regional event held in Cleveland, Ohio back in 1981 and only moved to the much bigger industrial city of Chicago, Illinois two years later after the show gains more traction. Over the years as FABTECH attracted more visitors, sponsors and attention, the event moved to McCormick Place and then begins to alternate between Chicago and Atlanta, Georgia. As it's open to professional visitors only, FABTECH promotes innovation in all links along the processing line and you'll find exhibits on brazing and soldering, arc welding, assembly, additive manufacturing, coil processing, cutting, fastening, joining, lasers, lubrication, saws, software, machine controls, stamping, thermal spraying and much more!
Who Are You Going to Meet?
It's no surprise to discover that FABTECH is heavily populated by companies and specialist from North America given the fair's roots as a regional event. This tradition has only strengthened and now almost every state in the USA has presentation. Even so, FABTECH is a global event. Other countries that exhibit and visit include China, Japan, Mexico, Germany and many other European countries. Given FABTECH has one of the most comprehensive educational and informational programs in its industries, we see trained specialists who come here for further training along with students who are making their first steps in the industry.
Past Editions
2021 Edition
FABTECH 2021 was the first major B2B manufacturing trade show held at McCormick Place since the onset of the pandemic. It occurred as a face-to-face exhibition with the latest COVID-19 prevention protocols in place. This included the submission of health status documents, mandatory wearing of masks, and maintaining social distance. The event was held from September 13, 2021 to September 16, 2021. More than 24,000 trade visitors had chosen to attend the event in person despite the travel restrictions. Among the main reasons cited by attendees for their travel was observing the latest innovations presented by approximately 1,000 exhibitors. Over 400 new products, trends and innovative technologies were unveiled at the fair. The edition also featured many inspiring presentations and solution-based educational sessions. Sales activity at the fair was strong, indicating that the manufacturing industry has begun to recover. It also showed that face-to-face communication is important for conducting business.
Past editions
FABTECH 2021
13.09.2021 - 16.09.2021
400+
Presented products and technologies
93
Newcomers among exhibitors
FABTECH 2020
18.11.2020 - 20.11.2020
Cancelled because of COVID 19
FABTECH 2019
11.11.2019 - 14.11.2019
FABTECH 2018
06.11.2018 - 08.11.2018
How to get to FABTECH

On Foot

By Car

By Public Transport
Hotels
Venue