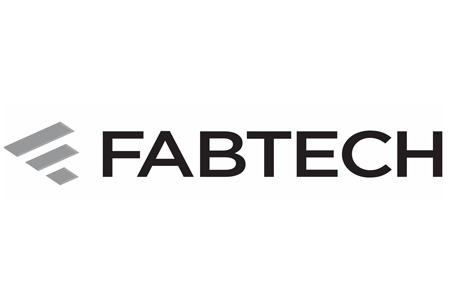 FABTECH
Orlando, USA
Event Update
The 2024 edition of FABTECH will be hosted as a live trade show between 15.10.2024 and 17.10.2024 in Chicago. The hosting location will not include Covid-19 safety precautions. This is because the country has removed its pandemic-related limitations.
A Brief Overview of FABTECH
Focusing on the latest technological innovations and breakthroughs in welding and metal forming, FABTECH has confirmed its position as the leading international trade fair on a global scale. Not only do you learn about the latest market trends as they emerge, but have access to an incredible arrangement of technologies and a support program that has thousands of professionals interested in flying all the way to Chicago.
Leave your travel arrangements in our capable hands and focus on the dynamic opportunities made available at FABTECH. Book hotels close to the exhibition centre and spare yourself unnecessary commuting. We accommodate budgets of all sizes and have an expansive database with FABTECH hotels at every price point and with locations all over Chicago! Whether it's a single person visit or a large group you want to send, we have the right solutions. You can plan your entire business trip within a single business day.
Do you need additional assistance? GETA ltd is of great service. You can count on us to arrange airport transfers, provide rent-a-cars and hire a team to build your exhibition booth.
Why Your Visit Is Worth It
The USA knows how to organise professional events and FABTECH is an example of just how big they can become. It's the one-stop trade fair for metal forming, fabricating, welding and finishing and we have the data points to prove it:
1900 international exhibitors;
48,000 international trade visitors from 70+ countries;
130+ education sessions;
80+ new sessions;
13 technology tracks.
Industry Relevance
FABTECH has modest roots. The trade fair first formed as a regional event held in Cleveland, Ohio back in 1981 and only moved to the much bigger industrial city of Chicago, Illinois two years later after the show gained more traction. Over the years as FABTECH attracted more visitors, sponsors and attention, the event moved to McCormick Place and then began to alternate between Chicago and Atlanta, Georgia. Today, the trade fair has branched out and has satellite events in Canada and Mexico, proving itself to be a competitive leader in welding and metal forming.
As it's open to professional visitors only, FABTECH promotes innovation in all links along the processing line and you'll find exhibits on brazing and soldering, arc welding, assembly, additive manufacturing, coil processing, cutting, fastening, joining, lasers, lubrication, saws, software, machine controls, stamping, thermal spraying and much more!
Plus, you can tap early into mega trends forming in the industry before the arrival of the trade fair in the form of mid-year webinars hosted by Dr. Chris Kuehl, Managing Director of Armada Corporate Intelligence. Whether you're able to attend or not, these events are open to everyone in the industry and break down what's happening right now. They feature forecasts and strategic guidance.
Who Are You Going to Meet?
It's no surprise to discover that FABTECH is heavily populated by companies and specialists from North America given the fair's roots as a regional event. This tradition has only strengthened and now almost every state in the USA has a presentation. Even so, FABTECH is a global event. Other countries that exhibit and visit include China, Japan, Mexico, Germany and many other European countries. Given FABTECH has one of the most comprehensive educational and informational programs in its industries, we see trained specialists who come here for further training along with students who are making their first steps in the industry.
Numerous successful companies regularly attend FABTECH in order to debut new products and launch them to success. Names include Komatsu, HMT, Amada, DIHLER, Roll Out Racks, TTX, Unison, Beckwood, Kent and iTec.
Additional Value of Attending
The FABTECH Conference offers an unparalleled opportunity to enhance careers as well as boost business operations within the manufacturing industry. With its comprehensive program, the conference covers a wide range of topics related to advanced fabrication and welding technology, workforce development and management strategies. Participants can choose from 60-90 minute sessions and half-day workshops, tailoring their agenda to address their specific manufacturing and production challenges. The conference is co-sponsored by leading industry organisations:
Fabricators & Manufacturers Association
Int'l (FMA)
SME (formerly known as Society of Manufacturing Engineers)
Precision Metalforming Association (PMA)
American Welding Society (AWS)
Chemical Coaters Association International (CCAI)
These organisations contribute to sessions spanning areas such as cutting, laser technology, finishing, forming & fabricating, job shop management, marketing/sales, lean practices, smart manufacturing, automation, stamping, workforce development, and 3D/additive manufacturing. No matter where your area of interest and expertise lies, you'll hear from the biggest names in the industry and receive only the newest information.
Each session is designed to provide practical knowledge that can be applied immediately in the workplace. The FABTECH Conference empowers attendees to create a personalised agenda by selecting from a diverse range of sessions. The more sessions chosen, the greater the savings. Opting for the full conference selection offers the best value, enabling attendees to choose up to 10 sessions based on their specific training needs.
If you're looking to pick up new professional skills and advance your career, there are plenty of opportunities to make that happen. The American Welding Society (AWS) plays a prominent role in the conference, presenting a comprehensive lineup of welding education. Led by experts, the programs focus on best practices and highlight new developments in welding technology. The weld-ed conference, seminars, professional programs and society events are just a few examples of the offerings provided by AWS. You enter a novice and exit with a deeper understanding of the craft and valuable contacts to get you all the way.
For professionals seeking continuing education credits, the FABTECH Conference offers various options. Individuals attending AWS education programs are awarded 1 PDH (Professional Development Hour) for each hour of program attendance. For those seeking FMA Recertification Credits, attending conference sessions in the forming & fabricating, cutting or finishing tracks awards 2 credits per session, with an additional 2 credits awarded for attending the show. SME education programs may also provide eligibility for one credit per hour attended towards SME-managed recertification requirements.
Past editions
FABTECH 2023
11.09.2023 - 14.09.2023
FABTECH 2022
08.11.2022 - 10.11.2022
22.6%
increase in visitor attendance rate
150
Exhibitors debuted at the event
610 000+
ft2 of event space
FABTECH 2021
13.09.2021 - 16.09.2021
400+
Presented products and technologies
93
Newcomers among exhibitors
FABTECH 2020
18.11.2020 - 20.11.2020
Cancelled because of COVID 19
FABTECH 2019
11.11.2019 - 14.11.2019
How to get to FABTECH

On Foot
Orlando International Airport – not advisable
Lynx Central Station – not advisable

By Car
Orlando International Airport – 15 mins via FL-528 W/FL-528 Toll W
Lynx Central Station – 18 mins via I-4 W

By Public Transport
Orlando International Airport – 1 hr via 111
Lynx Central Station – 1hr10mins via 08