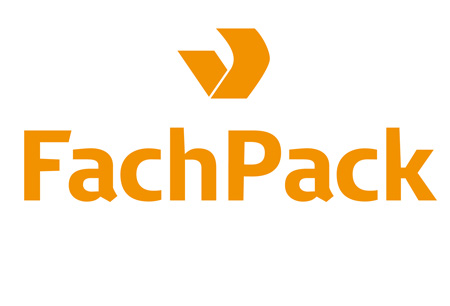 FachPack
Nurnberg, Germany
Event Update
The dates for FachPack 2024 are set between September 24th and September 26th, 2024. The event will occur in a face-to-face format and take place at Messe Nuremberg. For the time being, there will not be a formal COVID-19 prevention strategy in place at the expo. This is because the relevant domestic limitations have been lifted. At the moment, there are no travel restrictions in Germany.
A Brief Overview of FachPack
FachPack serves as one of the key events for the packaging industry. Whether you're investigating the latest trends in processing and technology or consumer goods packaging, this is where you find the entire industry under one roof. The exhibition takes place in Nuremberg, Germany, and has established itself as the one major meeting point for Europe. Join other stellar exhibitors in your search for new horizons and network with committed buyers with sizeable budgets.
Hotels for FachPack are in high demand every edition, which is why you should get a professional to handle your hotel reservation. GETA ltd is an expert when it comes to hotel accommodation for exhibitions and relies on a large network of hotels, hostels, and apartments in Nuremberg to deliver the ultimate business trip experience. You can be done in no time with preparations and choose from our extra travel services. Our strengths are knowing how to find the right deal for any budget and always booking hotels near Messe Nuremberg. You're guaranteed solid access to public transport. Large groups are welcome!
Why Your Visit Is Worth It
Exhibitors consistently rely on FachPack to sell products and set up connections. It's the top B2B networking platform in Europe and a major source of inspiration. New designs, concepts and tech debut and generate conversations among professional circles. Find out what your current clients are up to and generate qualified sales leads. It's common to see companies wait until FackPack to launch their products and solutions.
The pandemic created significant obstacles for both exhibitors and visitors to attend, but the first post-pandemic edition pulled in solid numbers overall:
788 international exhibitors showcased at the exhibition;
33 countries were represented;
24,000 international trade visitors were present;
101 product presentations during PACKBOX, TECHBOX and INNOVATIONBOX
9500 audience members at the forums
98% satisfaction rate confirmed;
92% of exhibitors reported making new business connections.
Industry Relevance
FachPack has a long history and been instrumental as an engine of innovation, shaping packaging in crucial ways. The very first edition took place in 1979 and the exhibition has grown a lot since then. Things have changed a lot and editions no longer attract just 80 exhibitors and 2000 visitors to Messe Nuremberg. Now FachPack commands large crowds and serves as the definitive meeting point for manufacturers, supplies, experts and buyers. With a strong support programme and the full value chain on display, FachPack is the powerhouse event professionals passionately expect every single year.
FachPack covers every relevant product category. Across 7 halls, trade visitors experience what's new in packaging materials and supplies; packaging auxiliaries; filling and packaging machinery; labelling, marking and identification technology; peripheral packaging machinery and equipment; packaging printing and finishing, palletising technology; intralogistics; services for the packaging industry.
The exhibition continues to evolve and meet the industry where it's at and where it's headed. The newest addition to the event's format is the Transition In Packaging By Design special show. The main goal of the show is to sit down and rethink the current state of the industry and how to build a better future. The technology and solutions presented address issues about material shortages, ecological issues and customer retention.
Who Are You Going to Meet?
The answer to this question is broad and complex, because FachPack is not just one thing. As a European Trade Fair, the show serves as a valuable meeting point between players on the territory of the continent with a strong emphasis on members of the European Union. At the same time, this is a national market, which functions as an engine for development and evolution within Germany. Another thing to register is the fact that FachPack runs in tandem with LOGINTERN and PRINT PACK, which means you'll be seeing professionals from related industries at every level. Packaging itself is essential for most industries, which is why visitors represent businesses from the food and beverage, pharmaceutical and medical technology, cosmetics and chemicals, and the automotive industries.
Additional Value of Attending
Three forums complement the exhibition portion of the event and maximise value of attendance. These are PACKBOX, TECHBOX and INNOVATIONBOX. Each forum offers opportunities for experts and innovative companies to step into the spotlight to share their expertise and ideas. The INNOVATIONBOX presents exhibitors another opportunity to capture the attention of the bigger audience with 30-minute presentations about their groundbreaking products.
TECHBOX invites experts and industry leaders to discuss what's happening on the technological side of the industry. What is the innovation & climate strategy going to look like? What will the new business models in packaging and mechanical engineering be? How can you attract and secure skilled workers? And most of all how do we harness the power of digitalisation? PACKBOX looks at the broader conversations in the packaging industry - market experience & market expectation, sustainable design & material, packaging digital & smart.
With so much going on, FackPack can be utterly overwhelming and that's why there's the digital platform myFACHPACK to help save the day. This application is your handy tool to make the most out of your visit. You can easily access select content streamed to the app, follow the day's agenda, access the hall plan, search visitors and exhibitors, and schedule appointments. You don't have to waste time in logistics when everything you need is in your pocket and ready to go!
Past editions
FachPack 2022
27.09.2022 - 29.09.2022
42%
of exhibitors were from abroad
FachPack 2021
28.09.2021 - 30.09.2021
FachPack 2019
24.09.2019 - 26.09.2019
FACHPACK 2018
25.09.2018 - 27.09.2018
FACHPACK 2016
27.09.2016 - 29.09.2016
How to get to FachPack

On Foot
Nuremberg Airport – not advisable
Nuremberg Central Station – 1 hr via Allersberger Strasse

By Car
Nuremberg Airport – 30 mins via B4R
Nuremberg Central Station – 10 mins via Münchener Strasse

By Public Transport
Nuremberg Airport – 30 mins via U-Bahns U2 and U1
Nuremberg Central Station – 10 mins via U-Bahn U1