FachPack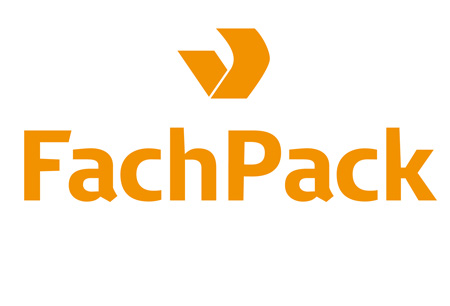 FachPack
Germany , Nurnberg
There are no changes reported for FachPack 2022's scheduled dates of September 27th to September 29th. This live event will be hosted at the Messe Nuremberg in Nuremberg, Germany. Organisers have assured that attendee health and safety is their top priority. As such, expect robust COVID-19 prevention measures at the event.
A Brief Overview of FachPack
FachPack serves as one of the key events for the packaging industry. Whether you're looking for the latest trends in processing and technology or consumer goods packaging, this is where you find them. The exhibition takes place in Nuremberg, Germany and has established itself as the one major meeting point for Europe. Join other stellar exhibitors in your search for new horizons and network with commited buyers with sizeable budgets.
GETA ltd helps you book a hotel for FachPack that saves you money from your travel costs and also positions you close to Messe Nuremberg. These are the ingredients that make a work trip successful once you get on location. You want minimal spending and an easy route via the public transport system to the exhibition venue. That's what we bring to the table, when we take over your hotel accommodation for FachPack.
Why Your Visit Is Worth It
If it's a boost in business that you're hoping to achieve, FachPack certainly excels at providing you with the right resources to introduce your products to new audiences and return home with a bigger client list and new sales leads. Here are the most recent statistics:
1600+ international exhibitors showcased at the event;
45,000 international trade visitors made the trip;
600+ new innovations were presented;
98% satisfaction rate confirmed;
92% exhibitors reported making new business connections.
Industry Relevance
FachPack comes from humble beginnings. The very first edition to be held in Nuremberg dates back to 1979, where only 80 exhibitors made the ranks and the audience turnout circles around 2000 trade visitors. A lot has changed since then, while staying still the same. Messe Nuremberg still remains the show's home, though now editions draw in a significantly larger crowds, which is a good potential to launch products and survey potential buyers. FachPack keeps its product portfolio in constant flux and the lineup always increase. Next edition, you can hope to see the latest in design for paper and packaging, packing aids, packing agents, sorting machines, labelling machines, conveying equipment, packaging materials production and more!
Who Are You Going to Meet?
The answer to this question is broad and complex, because FachPack is not just one thing. As a European Trade Fair, the show serves as a valuable meeting point between players on the territory of the continent with a strong emphasis on members of the European Union. At the same time, this is a national market, which functions as an engine for development and evolution within Germany. Another thing to register is the fact that FachPack runs in tandem with LOGINTERN and PRINT PACK, which means you'll be seeing professionals from related industries at every level. Packaging itself is essential for most industries, which is why visitors represent businesses from the food and beverage, pharmaceutical and medical technology, cosmetics and chemicals, and the automotive industries.
Past Editions
2021 edition
FachPack's 2021 edition occurred as a hybrid event at Messe Nuremberg between the 28th of September and the 30th of September 2021. The edition consisted of an in-person exhibition with strict COVID-19 prevention measures and a complementing digital platform. The prevention measures included attendants needing to provide information about their health status. A total of 788 exhibitors and around 24000 visitors attended FachPack 2021. Organisers have announced the dates for 2022 after the success of the rendition. Fachpack 2022 will occur as an in-person exhibition between 27.09-29.09.2022 at Messe Nuremberg.
Past editions
FachPack 2021
28.09.2021 - 30.09.2021
FachPack 2019
24.09.2019 - 26.09.2019
FACHPACK 2018
25.09.2018 - 27.09.2018
FACHPACK 2016
27.09.2016 - 29.09.2016
How to get to FachPack

On Foot
Nuremberg Airport – not advisable
Nuremberg Central Station – 1 hr via Allersberger Strasse

By Car
Nuremberg Airport – 30 mins via B4R
Nuremberg Central Station – 10 mins via Münchener Strasse

By Public Transport
Nuremberg Airport – 30 mins via U-Bahns U2 and U1
Nuremberg Central Station – 10 mins via U-Bahn U1
Hotels
Venue