Farnborough International Airshow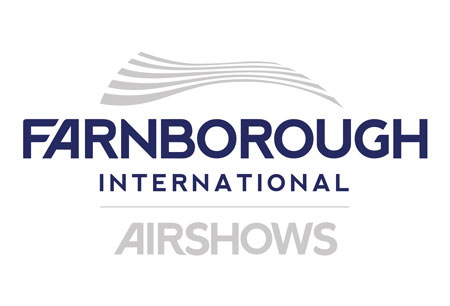 Farnborough International Airshow
UK , Farnborough
Book Online for Farnborough International Airshow
Book Now
A Brief Overview of Farnborough International Airshow
Farnborough International Airshow brings the general public and big business to Farnborough, UK, for a full week of celebration for all things aviation and aerospace. As a business event, the airshow attracts buyers of all levels, so if you're looking for successful deals, you need the most strategic hotel accommodation. It's the perfect event to gain traction in the UK and also learn the latest industry news.
GETA ltd has a selection of hotel offers that cater to budgets of every size so you get the most of your business trip to Farnborough International Airshow. We're flexible and can place you close to the grounds or in an area with direct transportation. These locations ensure you achieve what you set out to so and there's much to see and do. We have good working relationships with hotels and guesthouses in Farnborough so you can expect the best, most exclusive prices early on before the rest of the competition.
Why Your Visit Is Worth It
It's time to investigate why Farnborough International Airshow is the ideal fit for you as an exhibitor. The answer is simple – it enjoys high prestige and guarantees a good access to experts and buyers. Take a look at the attendance from last edition:
1500+ international exhibitors from 50+ countries showcased at the event;
80,000+ international visitors from 110+ countries made the trip;
120+ official delegation from over 60 countries came;
81 out of the 100 companies in aerospace presented.
Industry Relevance
Farnborough International Airshow is one of the longest running airshows in the history of the world as the very first edition in 1948 and currently ranks second in size after the PARIS AIRSHOW. The airshow takes place in Farnborough Airfield and produces an incredible program every two years, which is enjoyed by aerospace professionals and aviation enthusiasts in equal measure. The trade fair also organizes an incredible aerial display and even is a home for a record for a 22-plane formation loop, which was placed by the RAF's Black Arrows in 1958. The product lineup today covers the full spectrum of equipment, technology and aircraft. Visitors have access to the entire spectrum from civilian to military aviation – rotary, aircraft interior, aerospace 4.0, air cargo, manufacturing technologies, UAS and MRO!
Who Are You Going to Meet?
The great thing about Farnborough International Airshow is that it commands the attention of everyone who is anyone in the aerospace sector. After all, over 80 out of 100 of the top companies in the industry have showcased in the past and that's saying something. Since the manufacturing elite is present, it's not surprising to discover that the biggest buyers and decision makers are also present. Meet the Buyer program allows you to make connections fast and generate sales leads with ministers of defence, organisations, corporations and suppliers.
Past editions
Farnborough International Airshow 2020
20.07.2020 - 24.07.2020
Cancelled because of Covid-19
How to get to Farnborough International Airshow

On Foot
Heathrow Airport – not advisable
London St Pancras International – not advisable

By Car
Heathrow Airport – 35 mins via M3
London St Pancras International – 1hr25mins via A40 and M3

By Public Transport
Heathrow Airport – not advisable
London St Pancras International – not advisable
Hotels
Venue