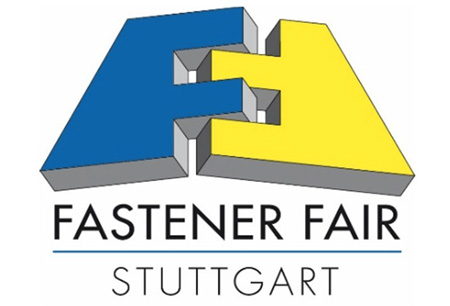 Fastener Fair Global
Stuttgart, Germany
Book Hotel Online for Fastener Fair Global
Book Now
Event Update
Fastener Fair Global will be held in Messe Stuttgart from 25.03.2025 to 27.03.2025. It will be in a face-to-face format, without a COVID-19 prevention strategy in place. This is due to Germany removing its pandemic-related restrictions.
A Brief Overview of Fastener Fair Global
Fastener Fair Global allows you to take a complete view of the entire value chain in the fastener and fixing technology industry. The international exhibition is held in Stuttgart, Germany and remains the go-to event for manufacturers, suppliers and buyers in Europe and abroad. If you have products to shift, trends to keep track of or markets you want to break into, it's here that you can make your business ambitions come true.
GETA ltd works with a large database of hotels, hostels and apartments in Stuttgart and knows the top deals for every price point. Whether you're trying to save on costs or prefer upscale suites, our team delivers bespoke hotel accommodation for Fastener Fair Global. Stay in a hotel that's within minutes from Messe Stuttgart and enjoy quick connections to public transport. We also work with big groups of people – twenty and more. GETA ltd can do a lot more than just make a reservation. We have a variety of other travel services from airport transfers to booking conference rooms.
Why Your Visit Is Worth It
Technological innovation is at the heart of what makes Fastener Fair Global an invaluable resource for developers and manufacturers. You get to experience the most exciting tech and research what is new in your sector. There are plenty of opportunities to identify pockets of opportunity to break into markets and increase brand awareness. The costs of attending are well worth the knowledge and business potential you receive in return. The previous live edition performed quite well:
987 international exhibitors from 45 countries;
12,000+ international trade visitors from 90 countries made the trip.
22,250 sq. metres of dedicated exhibition space.
Industry Relevance
Fastener Fair Global operates on a biennial with the exhibition turning out a new edition every two years in Stuttgart. The event started off as a regional meeting point only to grow in importance – now it is the centre for the entire European fastener industry. Fastener Fair Global is the flagship event of the Fastener Fair series, which has managed to brand out to Italy, India, Mexico and the USA. The hiatus during the pandemic gave time to organisers to stop and rethink the brand, which led to the full rebranding of Fastener Fair Stuttgart to Fastener Fair Global.
The 2023 edition will debut its new name and new look. The decision was motivated by how much the exhibition had changed and become a truly international meeting point. The whole world meets at Messe Stuttgart, and this needs to be reflected. The same can be said about how Fastener Fair Global has consolidated industry 4.0 into manufacturing processes and different supply chains. In recent years, exhibitors bring out automation, advanced robotics, augmented reality and big data.
If you operate on an international level and seek how to grow your network and operation, this is where you need to showcase services and new launches. As far as products are concerned, you have a wide range available at the exhibition booths – milled parts, nuts, packaging machines, pins, power tools, presses, production machines, riveting tools, anchors, assembly tools, bolts, clamps, concrete screws, cotter pins and fasteners. Product presentations go hand in hand with live demos, which instantly warm potential buyers and increase chances of sales leads. In terms of making a mark in your industry, there's no better alternative than Fastener Fair Global.
Who Are You Going to Meet?
It comes as no surprise when we say that Fastener Fair Global serves foremost as a meeting point for players on the European stage. With Germany as a host, the majority of visitors and exhibitors skew towards being German. Then come members of the European Union and then some presence from Northern America and Asia. The biggest foreign markets that had a presence at the exhibition were Italy, China, Taiwan, Turkey and India.
Exhibitors come from a variety of backgrounds, which firmly cements Fastener Fair Global as a definitive cross-border procurement platform. Buyers meet and talk business with manufacturers of industrial fasteners and fixings, construction fixings; assembly and installation systems; fastener manufacturing technology; storage, distribution, factory equipment; information, communication and services.
The exhibitor portfolio runs the length of established companies and newcomers alike. You'll be side by side with Alexander P A A L GmbH, Böllhoff GmbH, Carlo Salvi S.p.A., Eurobolt BV, F. REYHER Nchfg. GmbH & Co. KG, Fastbolt Schraubengroßhandels GmbH, INDEX Fixing Systems (Técnicas Expansivas S.L.), INOXMARE SRL, Lederer GmbH, MKT MetallKunststoff-Technik GmbH & Co. KG, Norm Civita San. ve Tic. A.S. and Obel Civita San. ve Tic. A.S.
In terms of who comes – there's every possible role in the value chain: manufacturers, suppliers of production machinery, wholesalers, distributors, importers, exporters, engineers, tool suppliers and providers of related services and products. Overall, trade visitors tend to have decision making powers when it comes to purchases and their main goal is to research new products and put down orders.
Visitors tend to come from a variety of backgrounds as well. Sectors include construction, HVAC, energy and power generation, automotive, electronic and electrical goods, aerospace, furniture manufacturing, marine, general engineering (light and heavy), communication technology, metal products, installation, sanitary ware and plumbing. This underlines how much potential there is to diversify revenue streams and break into different industries as well as geographic regions.
Additional Value of Attendance
Visitors rate the exhibition favourably:
91% of visitors were highly satisfied with the show;
84% of visitors stated they will revisit the next edition in 2021;
95% of visitors influence or make purchasing decisions;
3 in 5 visitors would recommend Fastener Fair Global to their colleagues and business partners
We see fairly similar numbers when it comes to exhibitor satisfaction, which remains consistently positive as companies report a high volume of early sales, qualified sales leads, increased brand awareness and overall satisfaction with their time on the show floor. Nearly 100% promise to rent a booth again as the quality of the visitors is undeniable.
Past editions
Fastener Fair Global 2023
21.03.2023 - 23.03.2023
+ / - 72%
of visitors were from abroad
Fastener Fair Stuttgart 2019
19.03.2019 - 21.03.2019
20,800
SQ M of Exhibition Area
FASTENER FAIR STUTTGART 2017
28.03.2017 - 30.03.2017
20,800
SQ M of Exhibition Area
How to get to Fastener Fair Global

On Foot
Stuttgart Airport - 7 mins via Flughafenstrasse
Stuttgart Hbf – not advisable

By Car
Stuttgart Airport - 1 min via Flughafenentlastungsstraße
Stuttgart Hbf – 20 mins via B27

By Public Transport
Stuttgart Airport - not available
Stuttgart Hbf - 40 mins via S-Bahn S2 or S3