Fastener Fair Stuttgart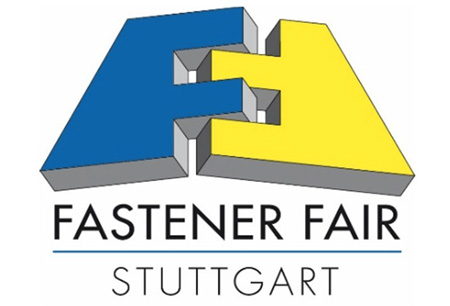 Fastener Fair Stuttgart
Germany , Stuttgart
Book Online for Fastener Fair Stuttgart
Book Now
Germany's temporary travel ban has compelled organisers to cancel Fastener Fair Stuttgart for 2021. The trade show will take place from March 21st to March 23rd, 2023. The venue of choice for this live event is still the Messe Stuttgart in Stuttgart, Germany. Expect comprehensive, state-of-the-art COVID-19 health and safety measures at the event.
A Brief Overview of Fastener Fair Stuttgart
Fastener Fair Stuttgart allows you to take a complete view of the entire value chain in the fastener and fixing technology industry. The international exhibition is being held in Stuttgart, Germany, and remains as the go-to event for manufacturers, suppliers and buyers in Europe and abroad. If you have products to shift, trends to keep track of or markets you want to break into, it's here that you can make your business ambitions come true.
GETA ltd works with the best hotels in Stuttgart and promises you receive a hotel booking online that saves you money on your business travel and positions you close to the exhibition centre. We always choose a hotel with access to public transport. Save energy and resources and leave your hotel accommodation for Fastener Fair Stuttgart in our hands. You get a fast response and a quick service. What more could you ask for?
Why Your Visit Is Worth It
Technological innovation sits as the foundation of what makes Fastener Fair Stuttgart such a valuable resource for developers and manufacturers. You get to see the most exciting tech and research first and understand how to position yourself in your specific niche. Also, the show's good for business. Just look at the statistics:
900 international exhibitors from 40 countries showcased at the event;
11,000+ international trade visitors from 90 countries made the trip.
Industry Relevance
Fastener Fair Stuttgart operates on a biennial with the exhibition turning out a new edition every two years in Stuttgart. The event started off as a regional meeting point only to grow in importance – now it is the centre for the entire European fastener industry. If you operate on an international level and search how to grow your network and operations, this is where you need to showcase what you have. As far as products are concerned, you have a wide range available at the exhibition booths – milled parts, nuts, packaging machines, pins, power tools, presses, production machines, riveting tools, anchors, assembly tools, bolts, clamps, concrete screws, cotter pins and fasteners. You get informed product displays alongside demonstrations.
Who Are You Going to Meet?
It comes as no surprise when we say that Fastener Fair Stuttgart serves foremost as a meeting point for players on the European stage. With Germany as a host, the majority of visitors and exhibitors skew towards being German. Then come members of the European Union and then some presence from Northern America and Asia. In terms of who comes – there's every possible role in the chain: manufacturers, suppliers of production machinery, wholesalers, distributors, importers, exporters and tool suppliers and providers of related services and products. Visitors tend to come from a variety of backgrounds as well. Sectors include construction, HVAC, energy and power generation, automotive, electronic and electrical goods, aerospace, furniture manufacturing and plumbing to name a few.
Past editions
Fastener Fair Stuttgart 2019
19.03.2019 - 21.03.2019
20,800
SQ M of Exhibition Area
FASTENER FAIR STUTTGART 2017
28.03.2017 - 30.03.2017
20,800
SQ M of Exhibition Area
How to get to Fastener Fair Stuttgart

On Foot
Stuttgart Airport - 7 mins via Flughafenstrasse
Stuttgart Hbf – not advisable

By Car
Stuttgart Airport - 1 min via Flughafenentlastungsstraße
Stuttgart Hbf – 20 mins via B27

By Public Transport
Stuttgart Airport - not available
Stuttgart Hbf - 40 mins via S-Bahn S2 or S3
Hotels
Venue