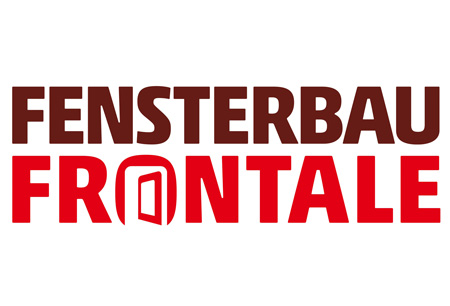 Fensterbau Frontale
Nurnberg, Germany
Book Hotel Online for Fensterbau Frontale
Book Now
Covid-19 Update
Between 19.03.2024–22.03.2024, the Fensterbau Frontale will take place. The fair will take place as a live exhibition. Messe Nuremberg will be the venue for the trade show. A strict COVID-19 prevention plan will not be implemented at the in-person event due to the lifting of the related domestic restrictions. The Holz-Handwerk - the wood crafts' machine technology exhibition – will run concurrently with Fensterbau Frontale. Currently, Germany does not have travel restrictions in place.
A Brief Overview of FENSTERBAU FRONTALE
FENSTERBAU FRONTALE gives you an in-depth look into the design trends for the windows, doors, and facades sectors, complete with presentations on the latest innovations and technological breakthroughs incorporated in future designs. The international trade show is held in Nuremberg, Germany, serves as the definitive meeting point for window and facade manufacturers to showcase their products and stimulate sales. It's one event you don't want to miss!
GETA ltd has a large database of trusted hotels, hostels, and apartments all over Nuremberg. Book the perfect hotel during FENSTERBAU FRONTALE after a single consultation. It takes us a day to secure the best deals for your budget. Enjoy an excellent room without overspending and reach the trade show on foot in no time. Book hotels close to Messe Nuremberg at any price point and for any group size. GETA ltd has ten years of experience in providing accommodation for trade shows and works fast. With our many bonus services, clients can build on top of a hotel booking for FENSTERBAU FRONTALE.
Why Your Visit Is Worth It?
The answer to this question is quite simple. It's terrific for business!
FENSTERBAU FRONTALE is the engine that drives sales and creates brand recognition among architects and carpenters. The focus falls on moving products and cross-border sales. The trade fair is so integral to companies' success that a lot of companies build their product development and manufacturing cycles around FENSTERBAU FRONTALE
What else is there to say? The numbers speak for themselves! Here are the key attendance metrics from the last edition prior to the pandemic:
1320+ international exhibitors from 42 countries;

100,000+ international trade visitors from 116 countries.
Industry Relevance
FENSTERBAU FRONTALE has over three decades to grow to its current size and reputation, as the very first edition was held back in 1988. Since then, the trade show has established itself as the premier market to sell and buy. Speaking of editions, we have to mention that the event is open only to professional visitors and the show is staged once every two years.
What has helped to cultivate its popularity is the fact it runs alongside the related HOLZ-HANDWERK, which is focused more on handy work and woodworking. This gives you excellent opportunities to cross-sell. As far as products are concerned, visitors can discover everything under one roof—security technology, gates, glass products, hardware, machinery, abrasives, adhesives, coating agents, doors, equipment, facades, windows, detergents, and conservatories.
Who Are You Going to Meet?
As with most other specialist trade shows that operate on the territory of Germany, FENSTERBAU FRONTALE maintains a German majority, which is to be expected. Nearly three-fourths of visitors are based in Germany. The division between exhibitors is less dramatic with a clear divide down the middle.
European countries take the lead when it comes to international representation, but a look at the top ten countries shows you how popular FENSTERBAU FRONTALE is across the whole world. Italy, Poland, China, Austria, the Russian Federation, Romania, Spain, France, Switzerland, and the Czech Republic sit at the very top. In fact, the influence from non-European markets is growing as 15% of all international visitors are from Asia, Africa, Australia, and Oceania. It's expected for these numbers to steadily rise in time.
Now let's investigate visitors' professional backgrounds. The biggest group of trade visitors is that of window manufacturers, which are followed by professionals working in trade of components, roller shutters & sun protection systems, building joinery, metal construction & building locksmiths, facade construction, and building glaziers. Finally, come all architects & building services specifiers. They all come to see what's new from names such as ift Rosenheim, Schüco, VEKA AG and Roto Frank AG.
Additional Value of Attending
The B2B aspects of the trade fair are undeniable, but so is the support programme. FENSTERBAU FRONTALE FORUM runs for four days and hosts practice-oriented lectures. Top experts share their knowledge and research with attendees. In the past topics have been PVC window profiles, tips from craftspeople for craftspeople, today's (and future) requirements in the window and facade industry, and ventilation, living comfort, security and modern age living.
But there's so much more to discover. If you're invested in specific technology trends, then you're best suited to attend the Forum Architecture-Window-Façade with lectures from master architects. Skilled workers can easily seek new career opportunities and see what skill sets are valuable by checking out the Job Board, which can also be accessed online for those who can't travel due to the pandemic.
Another event geared towards skilled workers is the Forum "A practical guide to digitisation for craftspeople". Digital technologies and automation have completely transformed the industry from the ground up and everyone needs to learn how to adapt to the new landscape. How do you use the newest technologies to achieve efficiency & productivity?
Past editions
Fensterbau Frontale 2022
12.07.2022 - 15.07.2022
Fensterbau Frontale 2020
16.06.2020 - 19.06.2020
Cancelled because of COVID 19
FENSTERBAU FRONTALE 2018
21.03.2018 - 24.03.2018
64,367
SQ M of Exhibition Area
FENSTERBAU FRONTALE 2016
16.03.2016 - 19.03.2016
64,367
SQ M of Exhibition Area
How to get to Fensterbau Frontale

On Foot
Nuremberg Airport – not advisable
Nuremberg Central Station – 1 hr via Allersberger Strasse

By Car
Nuremberg Airport – 30 mins via B4R
Nuremberg Central Station – 10 mins via Münchener Strasse

By Public Transport
Nuremberg Airport – 30 mins via U-Bahns U2 and U1
Nuremberg Central Station – 10 mins via U-Bahn U1