Fensterbau Frontale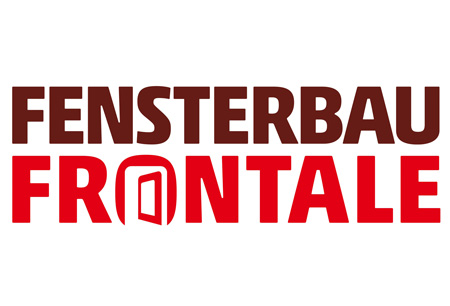 Fensterbau Frontale
Germany, Nurnberg
Book Online for Fensterbau Frontale
Book Now
Fensterbau Frontale is promising new contacts, new products, and new inspiration for its 2022 physical edition from March 29th to April 1st. The venue of choice is Messe Nuremberg in Nuremberg, Germany. Organisers have assured that COVID-19 prevention measures will be put into action on the exhibition grounds.
A Brief Overview of Fensterbau Frontale
Fensterbau Frontale gives you an in-depth look into the design trends for the windows, doors and facades sectors complete with presentations on the latest innovations and technological breakthroughs incorporated in future designs. The international trade show is held in Nuremberg, Germany serves as the definitive meeting point for window and facade manufacturers to showcase their products and stimulate sales. It's one of the events you don't want to miss!
GETA ltd has a large database of hand-selected hotels, which meet all your needs and exceeds all your expectations. You check in a hotel room that saves you money on your travel expenses and also makes commuting to the Fensterbau Frontale exhibition centre effortless thanks to its strategic location. These advantages help you make most of your business travel and enjoy success all thanks to your bespoke hotel booking online.
Why Your Visit Is Worth It
The answer to the question is short and sweet: it's great for business. Fensterbau Frontale has all the makings to create brand recognition among architects and carpenters, because it focuses on shifting product and facilitating cross-border sales. What else is there to pursue? We also have to point out the favorable numbers:
1320+ international exhibitors from 42 countries;
100,000+ international trade visitors from 116 countries.
Industry Relevance
FENSTERBAU FRONTALE has over three decades to grow to its current size and reputation as the very first edition was held back in 1988. Since then the trade show has established itself as the premier market to sell and buy. Speaking of editions, we have to mention the fact that the event is open only to professional visitors and the show is staged once every two years. What has helped in cultivating its popularity is the fact it runs alongside the related HOLZ-HANDWERK, which is focused more on handy work and woodworking. This gives you excellent opportunities to cross sale. As far as products are concerned, visitors can discover everything under one roof – security technology, gates, glass products, hardware, machinery, abrasives, adhesives, coating agents, doors, equipment, facades, windows, detergents and conservatories.
Who Are You Going to Meet?
As with most other specialist trade shows that operate on the territory of Germany, Fensterbau Frontale maintains a German majority, which is to expected. Nearly three fourths of visitors come are of German descent. The division between exhibitors is less dramatic with a clear divide down the middle. In terms of internationality, the majority of those visitors and exhibitors come from European countries. Looking at the professional background of visitors, we see that there is a high concentration of window manufacturers, then followed by other related trades like building joinery and building locksmiths.
Past editions
Fensterbau Frontale 2020
16.06.2020 - 19.06.2020
Cancelled because of COVID 19
FENSTERBAU FRONTALE 2018
21.03.2018 - 24.03.2018
64,367
SQ M of Exhibition Area
FENSTERBAU FRONTALE 2016
16.03.2016 - 19.03.2016
64,367
SQ M of Exhibition Area
How to get to Fensterbau Frontale

On Foot
Nuremberg Airport – not advisable
Nuremberg Central Station – 1 hr via Allersberger Strasse

By Car
Nuremberg Airport – 30 mins via B4R
Nuremberg Central Station – 10 mins via Münchener Strasse

By Public Transport
Nuremberg Airport – 30 mins via U-Bahns U2 and U1
Nuremberg Central Station – 10 mins via U-Bahn U1
Hotels
Venue