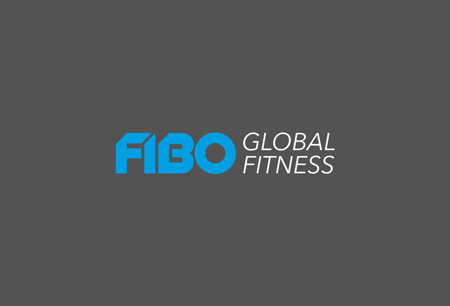 FIBO
Köln, Germany
Event Update
FIBO 2024 will be hosted at Messe Cologne between the dates of 11.04.2024 and 14.04.2024 as a face-to-face trade fair. Currently, the country has removed its coronavirus restrictions due to the present epidemiological situation.
A Brief Overview of FIBO
FIBO doesn't report on trends in fitness, wellness and health. It sets them. The international trade show is the biggest in the fitness industry and a continuous source of inspiration for the sports and fitness community as a whole. Manufacturers wait specifically for FIBO to come around so that they release new products and generate excitement. Find out what the market leaders have been up to and learn about new research and insights at the same time.
GETA ltd helps exhibitors find suitable hotel accommodation for trade shows no matter where they need to go. We have over a decade of experience and easily deliver a fast service. Give us a price range and receive a list with the top hotel rates in Cologne. We know the city very well and work with hotels, hostels and rental apartments. Whether you're travelling solo or in a group of twenty, GETA ltd accommodates you easily. Keep hotel costs low and enjoy a good location close to Koelnmesse. In addition to a hotel booking for FIBO, talk to our team about our extra services. Design the perfect business trip from start to finish!
Why Your Visit Is Worth It?
The fitness market continues to grow and develop new sectors and niches. People have embraced health and sports with open arms, which prompts buyers to look for the next big thing. Having a booth at FIBO guarantees visibility and a steady stream of sales leads your way.
FIBO 2022 proved why it's the leader in the fitness world thanks to its strong performance. Even with the pandemic, FIBO demonstrated its relevance. The numbers are in and they are more than satisfactory:
500+ international exhibitors shaped trends;

51,270 international visitors made the trip to Cologne;

109 countries were represented in total;
Industry Relevance
FIBO corners the European fitness and health markets with a full overview of the value chain and ensures strong B2B networking. The international trade show has taken place annually at Koelnmesse in Cologne, Germany since 1985. In the span of almost thirty years, FIBO has established itself as a definitive trend setter in the industry. In addition to the procurement opportunities, the trade show is home to an exciting support programme that features a congress, a forum and an innovation awards show.
FIBO remains on the cutting edge of many technological and fitness trends. It's here that buyers are able to experience the full breadth of products and services under one roof. The exhibition halls display exercise equipment & home fitness, EMS, therapy & rehabilitation, wellness & beauty, group fitness & training, sporting goods & small appliances, clothing, nutrition, corporate health management and gaming equipment for the purposes of sport. Live demonstrations are part and parcel of FIBO. Not only are you able to see new products and equipment, but in most cases you can try them out or join training classes taking place on the exhibition floor.
The role FIBO has to play right now has gained even more importance due to the pandemic. The idea behind fitness and sport as a way to stay healthy and toned only gained popularity in recent years as people had to deal with quarantine and the stress of protecting their health. A trend that's emerging is the boom in home training as well as the rising popularity of holistic health prevention through nutrition, wellness and training. In fact, FIBO 2022 ran under the slogan – 'Health is Wealth'. The second biggest trend had to do with the integration of the health sector with fitness as fitness is moving to take away some of the stress on the healthcare system in Europe.
Who Are You Going to Meet?
FIBO sits at the heart of the fitness industry in Europe. Outside of Germany, exhibitors have the chance to connect with buyers and partners from England, Italy, Spain, Austria, the Netherlands, Poland, Switzerland and Portugal. Over the course of the past decade, FIBO has extended its reach towards the Americas (the USA and Brazil), Asia (China, Japan, Taiwan) and Oceania (Australia and New Zealand). Exhibitors position themselves well to improve visibility and penetrate faraway markets, which might be otherwise unreachable.
As for who attends FIBO. Of course, you have trainers, healthcare actors and fitness clubs, but the trade show has found a wider appeal thanks to the rise in fitness culture. There are more and more people from the world of healthcare, nutrition and cosmetics. You get a good mix of trade visitors as many are skilled workers that interact directly with end consumers. At the same time, you come face to face with business owners and entrepreneurs.
Additional Value of Attendance
The pause caused by the pandemic has given organisers the necessary time to tinker and improve the supporting programme. The 2022 was the debut of the FIBO Congress, held at the Congress-Center Nord for three days. The goal of the congress is to bring together fitness, prevention and health experts together under one roof to exchange experience and discuss market possibilities. The congress features a strong selection of lectures held in different thematic blocks.
The support programme has a lot to give different kinds of visitors in terms of knowledge. There's a lot of panel discussions, meetings and presentations like the "Meetingpoint Health & Wellness", where top experts dive deep into the market impulses that matter most. The Functional Training Forum provides support and insights into what's new in functional training and group fitness concepts. The newly founded forum is open to trainers and instructors, wellness experts and gym owners. In addition to the lecture portion of the event, there's also the Trainer Plaza for hands-on instruction and demonstrations.
Finally, we have to mention the FIBO Innovation & Trend Award. Winning this award carries a lot of weight in the fitness, wellness and health industry in the territory of Europe and guarantees a high volume of qualified sales leads. The categories are – Performance, Lifestyle, Life-Balance & Wellness, Ecology & Sustainability, Health & Prevention, Start-up and Nutrition.
Past editions
FIBO 2023
13.04.2023 - 16.04.2023
FIBO 2022
07.04.2022 - 10.04.2022
FIBO 2020
01.10.2020 - 03.10.2020
Edition was held digital to prevent the fast spread of COVID-19.
FIBO 2017
06.04.2017 - 09.04.2017
160,000
SQ M of Exhibition Area
FIBO 2015
09.04.2015 - 12.04.2015
160,000
SQ M of Exhibition Area
How to get to FIBO

On Foot
Cologne Bonn Airport – not advisable
Cologne Central Station – 30 mins via Hohenzollernbrücke

By Car
Cologne Bonn Airport – 20 mins via A559 and Östliche Zubringerstraße/L124
Cologne Central Station – 10 mins via Auenweg

By Public Transport
Cologne Bonn Airport – 30 mins via S19 transport
Cologne Central Station – 10 mins via S-Bahn S6/12/9