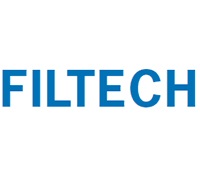 FILTECH
Köln, Germany
Event Update
The 2024 edition of FILTECH will be hosted as a face-to-face exhibition. The hosting dates for the event are set between 12.11.2024 and 14.11.2024 and the hosting location will be Messe Cologne in Germany. The venue will not implement the latest Covid-19 safety measures. This is because of the removal of the country's pandemic-related restrictions.
A Brief Overview of aFiltech
Immerse yourself in the world of filtration and separation technology at Filtech. Germany's largest and most influential trade fair in the industry will be bringing exciting technological innovations and a full breadth of products, equipment and services to Cologne. It's an industry benchmark and a successful cross-border procurement platform that opens up doors to foreign markets. You don't want to miss the opportunity to have your name alongside industry juggernauts. All this is taking place in Cologne, Germany. Be sure to be there!
The upcoming edition of Filtech in 2024 will bring thousands to Cologne and the race to book hotel rooms is already on. Find the best hotel rates during Filtech with a little help from GETA ltd and stay firmly within budget no matter how many people are travelling with you! We have a large network of hotels, hostels and apartments all over the city and tailor your hotel reservation to your every need. Stay in a room close to Koelnmesse and cut down your daily commute to minutes. We operate at every price point and work with large groups on a regular basis.
GETA ltd is a veteran in the business travel sector and provides a whole list of additional services. We are here to assist with stand construction, booking meeting facilities and arranging transfers to your hotel upon arrival.
Why Your Visit Is Worth It
Filtech carries the crown as the biggest event for the filtration and separation technology industry in Europe. It's big business and a busy three days for exhibitors. Drum up buzz for new releases and find the best contacts. Getting a booth is the best possible investment as you gain a level of visibility and reach that no other show can provide.
The massive scale of the trade show is the main draw for many companies. Just look at the numbers from the last live edition before the pandemic:
438 international exhibitors

16,750 international participants

80 nations
Industry Relevance
Filtech, the largest exhibition of filtration and separation technology, has been a pioneering force in the industry since its founding in 1967. This annual trade fair, held at Koelnmesse, serves as a vital communication and information platform, bringing together experts and professionals from the filtration and separation sector. With an impressive showcase of cutting-edge innovations, Filtech offers exhibiting companies the stage to present their advancements to a knowledgeable audience.
In an era marked by growing concerns over air quality and environmental impact, Filtech plays a crucial role in shaping the future of filtration and separation technology. Air filtration, in particular, has been a hot-button issue over the past decade. The urgent need to address fine dust, harmful gases and health-affecting germs has sparked a continual stream of new developments. This drive for innovation extends to solid separation and solid-liquid separation, with the industry constantly seeking greater efficiency and improved quality.
The trade visitors who travel to the event gain access to comprehensive information on the latest developments, trends and services in the field. The fair boasts a diverse range of offerings in addition to filtration and separation technology such as particle measurement and analysis systems, and equipment related to the industry.
Attendees have the opportunity to explore a wide array of categories, each with its own dedicated area on the show floor. From adhesive application for filters to HEPA-/Mini Pleating Machines, from in-line quality control to particle filters for diesel engines, and many more, the trade fair promises a comprehensive purchasing opportunity that attracts a solid, ever-growing segment of commercial buyers.
At Filtech, a conference with several industry-relevant tracks will also be available, including Solid-Liquid Separation, Solid-Gas Separation, Testing; Instrumentation; Control, Simulation and Modeling, Membrane Processes, and Product Related Processes. This extensive lineup ensures all participants can explore their specific interests and benefit from valuable insights and discussions.
Who Are You Going to Meet?
The audience at Filtech is an international gathering of top-level decision makers, industry experts, and professionals at the forefront of filtration and separation technology. There's a great global appeal as the last edition in 2023 registered its highest rate of internationality when it comes to participants – notably, 53.9% of attendees travelled from outside Germany. This influx of global visitors reflects the event's growing influence and its position as a key meeting point within the sector. This is in step with the overall growth as the fair has registered its highest attendance rates to this date.
A notable surge in trade visitors from the USA, Asia, and Northern Africa underlines the event's appeal to diverse regions and markets. The increasing interest from these regions highlights the widespread recognition of Filtech as a pivotal platform for networking, knowledge exchange, and business opportunities. Countries like Türkiye, China, India, USA, Taiwan, Malaysia, Brazil, Saudi Arabia, South Korea, Tunisia and Morocco are seeing strong representation. Closer to home, you see big numbers from nearby Italy, Belgium, the Netherlands, France, UK, Poland, Spain, Switzerland, Denmark, the Czech Republic, Finland and Austria.
Companies exhibiting at Filtech reported a high number of contacts with decision makers, demonstrating the event's ability to attract key players in the filtration and separation sector. The main objectives visitors have stated upon their arrival include researching new products, meeting with existing partners, finding new suppliers and procurement.
The event serves as a catalyst for forging new business relationships, with companies reporting promising contacts from all corners of the globe. The diverse audience provides a fertile ground for networking and collaboration. Even better, roughly 36% of all visitors are top executives, who are solely responsible for purchasing decisions.
For those looking to strike significant deals and form concrete business agreements, Filtech proves to be a dynamic platform. The event facilitates targeted and specific contract negotiations, allowing participants to move from initial discussions to substantial business deals with industry leaders and influencers.
Sandler AG, Hengst SE, SCHERDEL, Okutani, Evonik Fibres, aşak Filtre San. ve Tic. Ltd, GESSNER and Stockmeier Urethanes are only some of the first-rate exhibitors at Filtech. This is in addition to the diverse exhibitors featured in the Indian and Turkish Country Pavilions.
Past editions
FILTECH 2023
14.02.2023 - 16.02.2023
53.9%
of visotors were from abroad
36%
of visitors were top executives
FILTECH 2022
08.03.2022 - 10.03.2022
51,5%
Represent a foreign country
FILTECH 2021
23.02.2021 - 25.02.2021
Cancelled because of COVID-19
FILTECH 2019
22.10.2019 - 24.10.2019
How to get to FILTECH

On Foot
Cologne Bonn Airport – not advisable
Cologne Central Station – 30 mins via Hohenzollernbrücke

By Car
Cologne Bonn Airport – 20 mins via A559 and Östliche Zubringerstraße/L124
Cologne Central Station – 10 mins via Auenweg

By Public Transport
Cologne Bonn Airport – 30 mins via S19 transport
Cologne Central Station – 10 mins via S-Bahn S6/12/9