FSB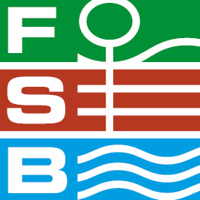 FSB
Germany, Köln
A Brief Overview of FSB
Looking to showcase smart solutions that marry functionality and style for in the amenity areas industry? FSB is the perfect platform where your brand gets to shine, while the entire sports and pool facilities sector receives a thorough evaluation. Top international exhibitors present the latest designs and most innovative products on the global market in Cologne, Germany and receive full access to an involved professional audience. Everyone is ready to buy, so don't miss out the chance to exhibit.
GETA ltd works with business travelers closely and knows what you need. The accommodation you book is light on your budget and makes commuting an effortless experience, because you will be located close to Kölnmesse. Book hotels for FSB within your price range and save on all travel expenses. We have experience catering to groups of all sizes – even if you're over twenty, we have excellent hotel deals for trade fairs in Cologne during any time of year.
Why Your Visit Is Worth It
The question every potential exhibitor asks before they book a booth is – is it worth it? We're here to give you a resounding yes. FSB is the perfect stage to take your brand to the next level. You can see this in the attendance numbers from last edition:
800+ international exhibitors from 40+ countries showcased at the event;
26,000+ international trade visitors from 100+ countries made the trip;
85,000+ square metres of exhibition space used.
Industry Relevance
Open only to professional visitors, FSB has had half a century to build itself a reputation as the one-stop exhibition for the entire value chain surrounding amenity areas, sports and pool facilities. The first edition dates back to 1969 and new editions are spaced out every two year held at the famous Kölnmesse. We have already mentioned the impressive product lineup. Now it's time to take a look at the product groups – playground equipment, sports park equipment, leisure park facilities, public swimming pools, recreational facilities, sauna parks, theme parks, city furniture and the list goes on. It's also worth mentioning that alongside FSB runs the AQUANALE which is tightly focused around saunas, spas and swimming pools.
Who Are You Going to Meet?
FSB is a place where supply and demand meets, so it's primarily a market place for purchases, but we would be remiss not to mention that the exhibition is also the first stage, where innovations are announced and the latest industry news revealed. This has resulted in a diverse audience that comes from predominantly municipal authorities and feature mostly landscape architects, engineers, architects, planners and facility managers. There's also investors, building societies, garden and landscape construction companies, sports clubs, kindergartens and organisations for the elderly. It's this varied mix that helps you stretch your influence in a lot of fields and identify opportunities to grow in your niche.
Past editions
FSB 2019
05.11.2019 - 08.11.2019
80,000
SQ M of Exhibition Area
FSB 2017
07.11.2017 - 10.11.2017
80,000
SQ M of Exhibition Area
FSB 2015
27.10.2015 - 30.10.2015
80,000
SQ M of Exhibition Area
How to get to FSB

On Foot
Cologne Bonn Airport – not advisable
Cologne Central Station – 30 mins via Hohenzollernbrücke

By Car
Cologne Bonn Airport – 20 mins via A559 and Östliche Zubringerstraße/L124
Cologne Central Station – 10 mins via Auenweg

By Public Transport
Cologne Bonn Airport – 30 mins via S19 transport
Cologne Central Station – 10 mins via S-Bahn S6/12/9
Hotels
Venue