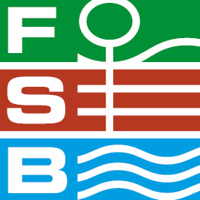 FSB
Köln, Germany
Event Update
The 2025 edition of FSB will occur between the dates of 28.10.2025 and 31.10.2025. The event will take place as a live exhibition without stringent Covid-19 preventative measures in place. This is due to the removal of the country's pandemic-related restrictions. The trade show will be held at the Koelnmesse in Cologne, Germany.
A Brief Overview of FSB
Looking to showcase smart products that marry functionality to style in the amenity areas industry? FSB is the most effective platform where your brand gets to shine, while the entire sports and pool facilities sector receives a thorough evaluation. Top exhibitors present the latest designs and most innovative products on the global market in Cologne, Germany. You receive full access to an involved professional audience. Everyone is ready to buy! What more do you need?
GETA ltd has sent exhibitors all over the world and knows what you need in hotel accommodation for trade shows. Good service, good prices and a good location. You get all three. The upcoming edition of FSB promises to bring thousands to Cologne, Germany. Be the first to book a hotel close to Koelnmesse. Give us a call for a full list of the most affordable hotel rates for FSB. All budgets are welcome and we accommodate groups of all sizes. In addition to a hotel booking for FSB, GETA ltd has a number of bonus services for a truly productive business trip!
Why Your Visit Is Worth It
The question every potential exhibitor asks before they book a booth is – is it worth it? The short answer is always a resounding yes. FSB exists to facilitate business and introduce manufacturers to as wide a professional network as possible. The visibility you receive as an exhibitor drives up sales numbers significantly and all exhibiting costs are earned back just on the first day. Even with the pandemic still going, FSB managed to make a solid comeback:
288 international exhibitors from 37 countries showcased at the event;

16,000+ international trade visitors from 100+ countries made the trip together with aquanale

85,000+ square metres of exhibition space used.
Industry Relevance
Open only to professional visitors, FSB has had half a century to build itself a reputation as the one-stop exhibition for the entire value chain surrounding amenity areas, sports, and pool facilities. The first edition dates back to 1969 and new editions are spaced out every two years, held at the famous Koelnmesse. FSB further appeals to the greater wellness and hospitality communities by pairing with aquanale, which more tightly represents saunas, spas and swimming pools.
The product variety at FSB impresses with its diversity. The exhibition halls overview the newest trends and designs in playground equipment, sports park equipment, leisure park facilities, public swimming pools, recreational facilities, sauna parks, theme parks, city furniture, outdoor fitness, indoor and outdoor sports surfaces, turnkey sport facilities, sports ground maintenance, ice sport facilities, services and media. Altogether these product groups are organised within three themed worlds (Sport, Public Spaces & Leisure Facilities), which effectively showcase each concept and piece of equipment.
Who Are You Going to Meet?
FSB is a place where supply and demand meet, so it is primarily a marketplace for purchases. Yet we would be remiss not to mention that the exhibition is also the first stage, where innovations are announced. It is also where the latest industry news is revealed.
This has resulted in a diverse audience that comes from predominantly municipal authorities and features mostly landscape architects, engineers, architects, planners, and facility managers. There are also investors, building societies, garden and landscape construction companies, sports clubs, kindergartens, and organisations for the elderly. It is this varied mix that helps you stretch your influence in a lot of fields and identify opportunities to grow in your niche.
Another reason why you should exhibit at FSB is the level of internationalisation. Over 61% of all visitors are foreign nationals, who represent a variety of markets. Yes, you have easier access to European markets such as France, Spain, Italy, Turkey and the Ukraine, but now there's been a growing rate of visitors from Israel, the United Arab Emirates and Saudi Arabia. Although small, the numbers of travellers from the US and Canada should not be ignored.
FSB succeeds in creating loyal visitors thanks to the quality of exhibitors that rent out the exhibition space. Brands that have showcased their very best and newest include PLAYPARC GmbH, Lokale og Anlægsfonden, Populous, Kannewischer Management AG, 4a Architects, Arvo Piiroinen Oy, GRABOPLAST Ltd., Labosport International and Notts Sport Ltd. to name a few.
Additional Value of Attending
You've plenty of reasons to be excited for FSB. For one, networking has been made simple, easy and intuitive. The SPORTNETZWERK.FSB area allows you to freely meet with municipalities, clubs, policy makers and stadiums alike. As a rule of thumb, most people there usually work in a high position and make the decisions when it comes to purchasing.
If you prefer a little more fun and activities, then you need to head to the STADTundRAUM area that instantly captures the attention with a support programme of workshops, congress topics, the well-established plannerFORUM. This is also where the famous German Playground Award will be given to the most creative and unique outdoor play area design.
The other major support event is the IAKS Congress, which regularly generates headlines in the trade press. It's massive (over 340 guests and delegations from 34 countries) and comprehensive in its overview of topics. What's new here is that the congress has adopted a hybrid format and further expands its audience to digital users.
The Outlook for 2023
FSB 2021 showcased how passionate trade communities are about returning face to face again and served as a good indicator of where the industry currently is. We've already seen how enthusiastic and confident exhibitors and visitors are. Organisers definitely see a lot more potential on how to improve and restore attendance to pre-pandemic levels, while also being completely safe!
What we currently know is that FSB has selected its major themes for open space design, sports facility construction and outdoor fitness. It's all about sustainability, safety and accessibility. As with all other industries, questions about lowering emissions and better managing resources have shaken up the status quo. It's taken a while, but now companies are also actively looking to create designs that allow people of different mobility and with different needs to use! That's what you can look forward to during FSB 2023!
Past editions
FSB 2023
24.10.2023 - 27.10.2023
Co-incided with Aquanale 2023
FSB 2021
26.10.2021 - 29.10.2021
Coincided with aquanole 2021
FSB 2019
05.11.2019 - 08.11.2019
80,000
SQ M of Exhibition Area
FSB 2017
07.11.2017 - 10.11.2017
80,000
SQ M of Exhibition Area
FSB 2015
27.10.2015 - 30.10.2015
80,000
SQ M of Exhibition Area
How to get to FSB

On Foot
Cologne Bonn Airport – not advisable
Cologne Central Station – 30 mins via Hohenzollernbrücke

By Car
Cologne Bonn Airport – 20 mins via A559 and Östliche Zubringerstraße/L124
Cologne Central Station – 10 mins via Auenweg

By Public Transport
Cologne Bonn Airport – 30 mins via S19 transport
Cologne Central Station – 10 mins via S-Bahn S6/12/9