GaLaBau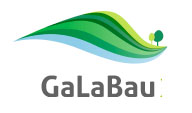 GaLaBau
Germany , Nurnberg
A Brief Overview of GaLaBau
GaLaBau stands at the intersection of landscape and urban space design. The international trade fair is a leader in technologies and trends for gardening, landscaping and construction technology. As such, it's a stable marketplace and source of information for companies and authorities. In recent years, there's been a lot of focus on sustainability and rethinking the role of urban parks.
GETA ltd ensures you find a hotel offer for GaLaBau that fits your budget and meets your needs. We have been working in Nuremberg, Germany for over a decade now and it's easy for us to find the most affordable hotel rates. Our team handles every aspect of your hotel reservation and gets results within a single business day. Whether you're travelling with a few colleagues or coming in a big group, GETA ltd gets you fantastic hotels close to Messe Nuremberg.
Why Your Visit Is Worth It
GaLaBau is a must-visit trade fair, if you're planning on expanding your professional network and need publicity to push sales numbers for products. Product launches are incredibly popular and in general, GaLaBau has established itself as a major marketplace. Visitors come in order to conduct business and it's all in the numbers:
• 1250+ international exhibitors from 37 countries
• 72,000+ international trade visitors from 75 countries
• 97% visitor satisfaction
• 80% of all visitors are decision makers.
Industry Relevance
GaLaBau is very well established in the European market as it's been going since 1974. What's even better is that in its almost 50 years, the international trade fair has been growing at a constant rate. Editions are typically held once every two years in September at Messe Nuremberg. You're in the perfect position as a brand to generate sales leads and close major deals. There's space for everyone like gardeners and landscapes to show off their skills at the Dream Gardens exhibit. The trade fair also creates space for newcomers to the industry like GaLaBau Camp. The exhibition space is dedicated to golf course construction, leisure facilities, playgrounds, plant cultivation, environment protection, plant protection, building utensils, construction, cemetery equipment.
Who Are You Going to Meet?
GeoRipper Deutschland, SAKRET, Link Substrate & Erden and Atlas Copco Power Technique are previous exhibitors. Exhibitors and trade visitors tend to be German in origin for the most part. International trade visitors come mainly from Austria, Italy, Norway, Poland, the Czech Republic, France and Switzerland. You get a sense that the full value chain is represented since there are gardening, landscaping and open-space construction companies, landscape architects, specialist dealers of power tools, and planners from federal, state, and local authorities. A great percentage of visitors have some decision making power whether they're the owner or in upper management. Skilled workers are also heavily represented. Together they're looking for information on new products, meeting with established clients and seeking further education.
The Latest News on COVID
Professionals in gardening, landscape and construction can start planning their visit to GaLaBau 2022 as the popular trade show is ready to return to its regular scheduling. NürnbergMesse GmbH decided to take a two-year break during the coronavirus pandemic rather than postpone and have GaLaBau run in a smaller capacity. Organisers and shareholders are feeling optimistic about the return to live events as both exhibitors and visitors express interest in stepping once more in Messe Nuremberg. The official dates are scheduled for September 14th – September 17th, 2022. The show concept will feature first-rate COVID-19 protective measures!
Past editions
GaLaBau 2020
16.09.2020 - 19.09.2020
Cancelled because of COVID 19
GALABAU 2018
12.09.2018 - 15.09.2018
66,000
SQ M of Exhibition Area
GALABAU 2016
14.09.2016 - 17.09.2016
66,000
SQ M of Exhibition Area
How to get to GaLaBau

On Foot
Nuremberg Airport – not advisable
Nuremberg Central Station – 1 hr via Allersberger Strasse

By Car
Nuremberg Airport – 30 mins via B4R
Nuremberg Central Station – 10 mins via Münchener Strasse

By Public Transport
Nuremberg Airport – 30 mins via U-Bahns U2 and U1
Nuremberg Central Station – 10 mins via U-Bahn U1
Hotels
Venue