GaLaBau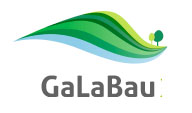 GaLaBau
Germany, Nurnberg
How do cities improve conditions for all living through urban design and construction? The answer to this question can be found at GaLaBau – the trade fair that reviews how the standard of life can be improved with forhorticulture, landscape gardening, sports grounds and their maintenance. As a participant, you need to solve your accommodation and GETA ltd helps you find a lucrative deal.
GETA ltd ensures you find a hotel offer that fits your budget and positions you in a very close proximity to the exhibition grounds. Leave all aspects of the booking process to us and save your energy for the intense program at GaLaBau. These four days have prepared over 1100 exhibitors to discuss the future of urban design and present the machinery that achieves this.
All the talks, presentations and product booth dedicated to creation and maintenance are pepped with multiple opportunities for networking and forging powerful contacts. GaLaBau is an industry highlight that cannot be missed and make sure your business trip is a success with some help of GETA ltd.
Past editions
GaLaBau 2020
16.09.2020 - 19.09.2020
Cancelled because of COVID 19
GALABAU 2018
12.09.2018 - 15.09.2018
SQ M of Exhibition Area
66,000
GALABAU 2016
14.09.2016 - 17.09.2016
SQ M of Exhibition Area
66,000
How to get to GaLaBau

On Foot
from Nürnberg Hauptbahnhof is 1h walk (4.7 km)
from Airport Nürnberg - N/A

By Car
from Nürnberg Hauptbahnhof is only 11 min drive to the venue
from Airport Nürnberg = 26 min ride

By Public Transport
from Nürnberg Hauptbahnhof take U1 for 6 stops to the Messe station = 10 min
from Airport Nürnberg take U2 for 8 stops to Nürnberg Central Station and then switch to U1 for another 6 stops to the Messe station = 31 min total
Hotels
Venue