Geneva Motor Show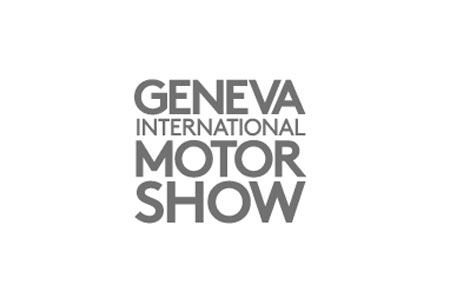 Geneva Motor Show
Switzerland , Genève
Book Online for Geneva Motor Show
Book Now
Event Update
The Geneva International Motor Show 2023 will take place at Palexpo, Geneva. The event will be hosted between 14.02.2023 and 19.02.2023. The format for the event will be face-to-face, with strict safety protocols in place. The safety protocols that will be implemented at the venue include social distancing. Attendees will be asked to maintain an interpersonal distance of 1.5 metres. They must also perform regular hand disinfection by using the disinfection dispensers available throughout the venue. Palexpo will be subjected to regular disinfection sessions.
A Brief Overview of Geneva Motor Show
Geneva Motor Show is the definitive international auto salon, which covers all aspects of the automotive industry from accessories and parts for motor cars, alternative powered cars and electric cars to workshop installations to special bodywork motor cars. An international trade show unlike any other, it's captured the imagination of hundreds of thousands who arrive in Geneva, Switzerland year after year.
It's easy to book a hotel for Geneva Motor Show, when your assistant is GETA ltd – an experienced travel company specializing in bookings for international trade shows. All you have to do is tell us your preference in location and budget and leave the rest to us. We target hotels that are close to the Palexpo and have good connections to public transport to ensure you have the best outing possible. Not to mention we always strive to shave off of your expenses.
Why Your Visit Is Worth It
Say the name Geneva Motor Show to anyone involved in the automotive sector and you'll see ecstatic reactions. The show functions as one of the biggest stages for showcasing automobiles and conducting business. We bring you some numbers from the last edition:
178 international exhibitors – the biggest names in the industry;
660,000+ international visitors over the course of 11 days;
900+ automobiles on display;
150+ new world premiers
106,000+ square metres of exhibition space dedicated.
Industry Relevance
Geneva Motor Show is in its second century as the motor show first made its debut back in 1905 where it showcased the first ever internal combustion engines alongside benzene- and steam-powered cars. Even at the dawn of the automotive industry, this show functioned as the first place to survey modern inventions and advancements. The product range is complete with concept cars, supercars, solarmobiles, ancillaries, car tuning, parts, accessories, bodies, workshop equipment all on display. It's the platform to announce to the world cutting-edge models and receive exceptional media coverage as well as meet with buyers who have the necessary budget. Geneva Motor Show is also entering a new phase of its development with the 2019 seeing the event with a new design and face for the public.
Who Are You Going to Meet?
All the major automobile manufacturers showcase at Geneva Motor Show. That's a fact. We provide you with a small taste – Volvo, General Motors, Bentley, Audi, Peugeot, Mercedes Benz, BMW, Toyota, Volkswagen, Mazda, McLaren and Porsche. Just to name a few. The show is growing even more international with the inclusion of Changan, a major Chinese manufacturer. Alongside car manufacturers, there are companies that develop parts and other technologies that orient the automotive sectors towards sustainability. Visitors tend to come from all over the world with European countries leading with biggest numbers. Professionally, we see engineers, experts and mechanics.
Past editions
Geneva Motor Show 2021
04.03.2021 - 14.03.2021
Cancelled because of COVID 19
Geneva Motor Show 2019
07.03.2019 - 17.03.2019
GENEVA MOTOR SHOW 2018
08.03.2018 - 18.03.2018
How to get to Geneva Motor Show

On Foot
from Gare de Genève (central train station - Place de Cornavin 7) = 50 min (3.8 km)
from Genève Aéroport = 11 min walk (850 m)

By Car
from Gare de Genève (central train station - Place de Cornavin 7) = 13 min (5.5. km)
from Genève Aéroport = 1 min (900 m)

By Public Transport
from Gare Cornavin take bus 5F for 10 stops (15 min) to Grand Saconnex, Place station. from there you have additional 9 min walk to the Palexpo
Hotels
Venue