h + h cologne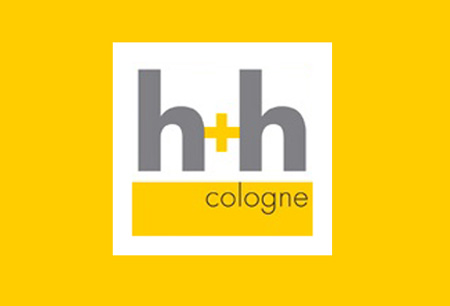 h + h cologne
Germany , Köln
Organisers have determined that regulars of H+H Cologne would be better served by a completely digital event from 26 to 28 March, 2021 due to the lockdown situation in Germany. A socially distanced and sanitized in-person event will occur sometime in March 2022 at the Messe Cologne in Cologne, Germany.
A Brief Overview of h + h cologne
h + h cologne is the place where creative handcrafts, hobbies, knitting and sewing come together to celebrate the success of the year, shape upcoming trends and debut the new product lines. The international trade fair brings in celebrated exhibitors and emerging voices that come to Cologne, Germany in the hopes to increase market shares and grow their client list. It's the proper way to kick off the fiscal year.
GETA ltd has been helping business travelers make affordable online bookings for years and we know all the hotels, guesthouses and residences in Cologne. Just tell us what your price range is and how close you want to be to the h + h cologne grounds. We can place you within walking distance where you could rub shoulders with colleagues or find you a quiet spot in the outskirts. No matter the price point or the location, you can be sure to have excellent quality and access to public transport.
Why Your Visit Is Worth It
It's time to investigate why h + h cologne is right fit for you as an exhibitor. Yes, it's the first platform in Europe to reveal the trends in the industry, but also it makes sure that you are seen in the best way possible:
420+ international exhibitors from 40+ countries showcased at the event;
16,000+ international trade visitors made the trip;
36,000+ square metres of exhibition space used.
Industry Relevance
h + h cologne has had only a small window of time to make an impact as the inaugural edition broke ground in 2009, but in the span of nearly a decade this trade fair has become a leader and a thriving ground for innovation in handicraft, hobby and textile design. Editions are organised every single year in spring at Kölnmesse and admission is given only to trade visitors. Because it's the leading trade fair, visitors have access to the entire product assortment – handmade fabrics, craft kits, craft supplies, handmade tools, home textiles, carpet yarns, beads, buttons, canvases, sequins, sewing boxes, sewing machine accessories. The list goes on! To add even more excitement, there is an incredible fashion show where trends in textile come to the foreground.
Who Are You Going to Meet?
h + h cologne is a still young event and enjoys a stable, steady growth rate. Compared to its first editions, the attendance rate has doubled in terms of exhibitors. The main exhibitor countries include Germany, Italy, the United Kingdom and Turkey. As far as who exhibits, mostly we're talking about specialist suppliers, hobby and craft supplies specialized trade, wholesalers, mail-order companies, department stores, discounters, purchasing cooperatives. Visitors represent the retail industry at all levels and also extends to association and schools.
Past editions
h + h cologne 2021
26.03.2021 - 28.03.2021
Edition was held digital to prevent the fast spread of COVID-19.
h + h cologne 2020
20.03.2020 - 22.03.2020
Cancelled because of COVID 19
h+h cologne 2019
29.03.2019 - 31.03.2019
15,384
SQ M of Exhibition Area
H + H COLOGNE 2018
23.03.2018 - 25.03.2018
15,384
SQ M of Exhibition Area
How to get to h + h cologne

On Foot
Cologne Bonn Airport – not advisable
Cologne Central Station – 30 mins via Hohenzollernbrücke

By Car
Cologne Bonn Airport – 20 mins via A559 and Östliche Zubringerstraße/L124
Cologne Central Station – 10 mins via Auenweg

By Public Transport
Cologne Bonn Airport – 30 mins via S19 transport
Cologne Central Station – 10 mins via S-Bahn S6/12/9
Hotels
Venue