HANNOVER MESSE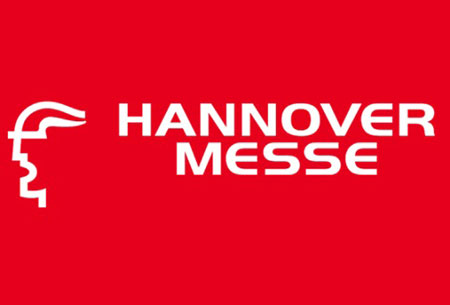 HANNOVER MESSE
Germany, Hannover
Hannover Messe 2021 will be held as planned from April 12th until April 16th at Messe Hannover with increased protective measures in place due to COVID-19. Organisers have taken upon themselves to offer exhibitors and visitors a flexible attendance with a live event, a hybrid presence and an entirely digital participation. The latest dates for the live event are: 25.04.2022 - 29.04.2022
A Brief Overview of HANNOVER MESSE
HANNOVER MESSE seeks out to increase the living standard across the world and this year is no exception with the world's most established talent within the energy, automation, industrial supply and industrial technology sectors coming to shape the future. The international trade show takes place in Hannover, Germany and charts the future of automation technologies wherever they find application! All you have to do is decide where to stay.
GETA ltd has created a database complete with all hotels in Hannover that might fit your budget. All you need to do is make clear how much you're willing to spend on your online hotel reservation for HANNOVER MESSE, how many nights you're staying and how many people will join you. We compile a list of all ideal candidates for you to choose and we do this in a day. Book a hotel for HANNOVER MESSE with no hassle and make terrific savings at the same time!
Why Your Visit Is Worth It
You have multiple reasons to attend HANNOVER MESSE and we're going to present them in neat numbers so you have a crystal clear idea why this trade show deserves your attention:
6500+ international exhibitors;
220,000+ international trade visitors;
6.5 million business contacts;
1400 events in total.
All this comes down to a smart business move on your part. An exhibition booth opens you to an incredible audience that's invested in not only learning about innovations, but also purchasing!
Industry Relevance
HANNOVER MESSE has been running for over half a decade with the very first edition dating to 1947. Naturally, this gives the trade show clout and respectability as you're participating in a show that has real history and a brand that carries weight. What's also interesting is that the annual event welcomes both industry insider and members of the general public. This means you can get direct feedback from end consumers on your products. Speaking of products, HANNOVER MESSE has a wide range of product lineups – building automation, building technology, coating materials, air compressors, gas compressors, environmental technology, factory equipment, compressed air technology, micro-actuator systems, motors, scheduling software, refrigeration technology, robotics and additive manufacturing systems.
Who Are You Going to Meet
Attracted to what HANNOVER MESSE has to offer are representatives from mechanical and plant engineering, the process industry, product development and design, energy-intensive enterprises, energy providers and marketers, automotive and supply industry. Exhibitors come from a total of 75 countries with Germany leading the numbers with 40%, while the remaining 60% include the majority of European countries that are in the European Union. The distribution amongst visitors is more in favor of German visitors with only 70,000 visitors in total coming from outside Germany – a normal trend considering the fair is open to the general public and most of those numbers are made up from locals.
Past editions
HANNOVER MESSE 2021
12.04.2021 - 16.04.2021
Edition was held digital to prevent the fast spread of COVID-19.
HANNOVER MESSE 2020
13.07.2020 - 17.07.2020
Cancelled because of COVID-19
HANNOVER MESSE 2019
01.04.2019 - 05.04.2019
227,000
SQ M of Exhibition Area
HANNOVERMESSE 2018
23.04.2018 - 27.04.2018
227,000
SQ M of Exhibition Area
HANNOVERMESSE 2017
24.04.2017 - 28.04.2017
227,000
SQ M of Exhibition Area
How to get to HANNOVER MESSE

On Foot
from Hbf ~35 min with a bike
1h 20 min bike ride

By Car
From Haptbahnhof there are ony 20 to 30 min with a car
From Hannover Aiport via A2 for 30 min

By Public Transport
From Hbf - S4 to Messe Hanover/Laatzen for 23 min OR take U1, U2 or U8 for 30 to 40 min
From Hannover Aiport take S5 to Hbf and then U8 to Hannover, Messe/Nord (1h 10 min)
Hotels
Venue