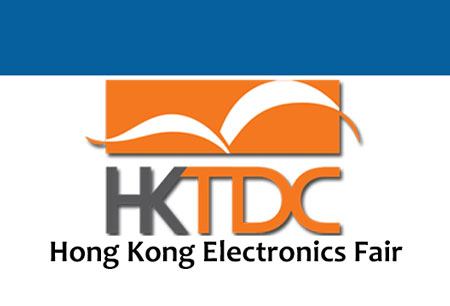 HKTDC Hong Kong Electronics Fair
Hong Kong, Hong Kong
Book Hotel Online for HKTDC Hong Kong Electronics Fair
Book Now
Event Update
The HKTDC Hong Kong Electronics Fair 2023 will take place between 13.04.2024 and 16.04.2024. The live trade expo will take place at the Hong Kong Convention & Exhibition Centre. The event site will not adhere to all government safety guidelines. This is due to Hong Kong lifting its pandemic restrictions.
A Brief Overview of HKTDC Hong Kong Electronics Fair
HKTDC Hong Kong Electronics Fair celebrates innovation in the electronics market, and acts as a meeting point for manufacturers and buyers from all major sectors worldwide. The international fair has grown to be an entry point for foreign brands and attracts a solid number of trade visitors both within China and abroad. Get your company on the map and survey the newest assortment of electronics goods and technologies. The fair makes it easy to stand out and find the ideal audience for you.
Accommodation
Book hotels for HKTDC Hong Kong Electronics Fair at attractive rates without spending a small fortune in the process. There are a lot of hotels and apartments to rent in Hong Kong, and our team guides you to the very best prices and locations. GETA Ltd accommodates groups of all sizes and works with all budgets. Do you need affordable rooms? Leave it to us. We make sure you stay in the vicinity of Hong Kong Convention and Exhibition Centre and have a choice of public transport connections. It takes you minutes to reach the exhibition grounds. GETA Ltd provides a number of other services like rent-a-car, airport transfers and reservations for meeting rooms.
Why Your Visit Is Worth It?
Hong Kong is known as a massive international hub for innovation and commerce, and China is on its way to claim the spot of number-one economy in the world. HKTDC Hong Kong Electronics Fair presents great opportunities to get your name out there and penetrate the Chinese market as well meet with buyers from all over the world. Exhibitors wait to time their new releases to get the most out of their visit to the trade fair.
Have a look at the numbers from the previous live edition:
2,969 exhibitors from 23 countries and regions
67,236 trade visitors in total
40,000+ international trade visitors
61,300 sq. metres of exhibition space
Industry Relevance
The HKTDC Hong Kong Electronics Fair is a twice-a-year event, with editions held in Hong Kong in spring (April) and autumn (October). The international trade fair is seen as the best procurement platform for leading-edge electronics products in Asia, and an important global hub for purchasing and innovation.
Physical editions are complemented with two more events. There's the hktdc.com Sourcing event that starts in mid-March and continues all the way through mid-May, and combines several major Hong Kong trade fairs.
The second event is the Click2Match digital fair, which starts with the physical fair and continues for another week and closes a week after the main fair closes at the Hong Kong Convention and Exhibition Centre. This way, international buyers are able to better explore the products on offer and make better informed decisions on purchases. This is also a good opportunity for exhibitors to make the most out of their visit.
The reason HKTDC Hong Kong Electronics Fair is so such a definitive purchasing platform is its extensive portfolio, which covers every product group across the value chain:
automotive & in-vehicle electronics
home appliances
electronic parts, components, and production technology
computing & gaming
health tech & fitness
digital entertainment
electronic accessories
mobile electronics & accessories
home te4ch

electronic manufacturing services,
audiovisual products
testing, certification and inspection services
office automation and equipment
3D printing
personal electronics
telecommunications products
security products
connected home
Who Are You Going to Meet?
In its essence, HKTDC Hong Kong Electronics Fair is an international trade fair with over 1500 of exhibitors travelling from outside Hong Kong. The countries with the biggest representation of exhibitors are Mainland China, Taiwan, South Korea, the USA, Japan, Russia, Thailand, India, and the Netherlands.
The vast majority of trade visitors are also foreign nationals, with large numbers coming from Central, Southeast and Far East Asia, making the trade fair a unique opportunity for entering the Asian market as a whole. You'll be meeting with high-ranking company representatives, who are in upper management positions and have a vested interest in making purchases. In fact, exhibitors are incentivized to show off new products and host launches to drum up interest from buyers. The audience is enthusiastic and eager to make purchases.
The exhibitor portfolio is extensive and features well established brands and start-ups like Faurecia Clarion Electronics (Foshan) Limited Company, AGreen Marketing Limited, Focus Products Company Limited, Future Access Technology Co Ltd, Loyal Rich Electronics Company Limited, Sanis Limited, Blueman Technology Co., Limited and Fruga International (Hk) Limited.
Additional Value of Attending
The HKTDC Hong Kong Electronics Fair facilitates product discoveries and B2B networking in several ways. If you're an innovative tech startup or a young entrepreneur, then you'll be quite pleased to know that the trade fair partners alongside InnoEX to host a Startup Area. Here you'll have space to demonstrate what you're capable of, launch products and come face to face with investors, journalists, buyers and manufacturers at networking events and pitching sessions.
The Hall of Fame is designed for acclaimed brands and the Tech Hall is dedicated to showcasing the next generation of electronics, which will completely change our modern way of life.
Perhaps the biggest tool for exhibitors to come in contact with global buyers, especially if they're unable to make the trip to the physical fair is Click2Match. The smart business-matching platform Click2Match enables exhibitors to easily find relevant buyers through an extensive database and schedule meetings. You have a large set of tools to facilitate high-level networking such as video conferencing, scheduling, instant messaging, message translation (up to 14 languages), and file-sharing functions. Click2Match lifts all barriers to communication and lets you do all you need to do with a simple click.
You need only one account to connect to all HKTDC online platforms and easily switch between fair websites, Click2Match, hktdc.com Sourcing and the HKTDC Marketplace App. Even better, users benefit from a stacked support programme including online and offline conferences and seminars scheduled during exhibition periods. All these events will be available to users online so that you'll have a great overview of everything via livestreaming or playback.
Past editions
HKTDC Hong Kong Electronics Fair 2023
12.04.2023 - 15.04.2023
Coincided with HKTDC Hong KOng Interntional Lighting Fair 2023
HKTDC Hong Kong Electronics Fair 2022
05.07.2022 - 08.07.2022
83,000+
Presented products
HKTDC Hong Kong Electronics Fair 2020
25.07.2020 - 28.07.2020
Edition was held digital to prevent the fast spread of COVID-19.
HKTDC HONG KONG ELECTRONICS FAIR 2019
13.04.2019 - 16.04.2019
How to get to HKTDC Hong Kong Electronics Fair

On Foot
Hong Kong International Airport – not advisable
Hung Hom Station – not advisable

By Car
Hong Kong International Airport – 28 mins via Road 8
Hung Hom Station – 9 mins via Road 1

By Public Transport
Hong Kong International Airport – 47 mins via A11
Hung Hom Station – 13 mins via 104