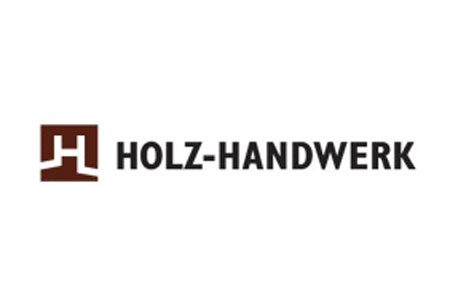 HOLZ - HANDWERK
Nurnberg, Germany
Book Hotel Online for HOLZ - HANDWERK
Book Now
Covid-19 Update
HOLZ - HANDWERK 2024 will be held between 19.03.2024 – 22.03.2024. The face-to-face trade fair will be hosted in Messe Nuremberg. Due to the improving pandemic situation, the venue will not feature rigorous Covid-19 prevention measures. Likewise, at present, Germany does not have travel restrictions in place.
A Brief Overview of Holz-Handwerk
Get a head start on all the relevant trends for the woodworking and wood processing industry at Holz-Handwerk – a crucial international trade fair for the industry, which thrives as a meeting point for industry juggernauts and chief decision makers. Thanks to its co-location with Fensterbau, the fair capitalises on the large construction and building market, and attracts a highly specialised crowd on the lookout for the next best solution.
Book hotel accommodation for Holz-Handwerk at preferential prices. You don't have to pay a small fortune to enjoy great hotel rooms close to Messe Nuremberg. GETA ltd knows all hotels, hostels and apartments worth your time in the city. From economy rooms to upscale suites, we're here to help you find the perfect match. Call us early and land hotels within walking distance from the exhibition centre. Your hotel positions you near public transport connections so you can make your way around the city with ease!
GETA ltd assists clients every step of the way and offers a number of bonus services at superior rates. Talk to us about our rates for airport transfers, rent-a-car and exhibition stand construction today. Your reservation for Holz-Handwerk is waiting!
Why Your Visit Is Worth It
What do you hope to achieve at Holz-Handwerk? Sell products, establish a presence in new markets, inform yourself on emerging trends? You can meet all these goals and more at this trade fair, which so effortlessly presents visitors a 360-degree overview of the entire market.
Meeting face to face is a high priority for buyers before they can make a purchase and it's why Holz-Handwerk made a solid comeback after the pandemic. Although numbers don't exactly compare to the last edition before the pandemic in 2019, IWA OutdoorClassics sent a clear signal the industry is going to be all right:
708 international exhibitors from 33 countries
28,500 international trade visitors
100 countries represented
Industry Profile
Ever since 1988, Holz-Handwerk has led innovation and excellence in the woodworking and wood processing industry. Today, the trade fair is known as one of the largest and most important not just in Germany, but in Europe as a whole. Editions are held every two years at Messe Nuremberg in Nuremberg, Germany and welcome a wide audience of professionals in the field.
At Holz-Handwerk, attendees have the opportunity to explore a comprehensive range of wood crafts, from traditional woodworking to cutting-edge innovations in materials, machinery and machine tools. The exhibition showcases the latest trends and solutions in the industry, making it an indispensable procurement platform. Decision makers and industry leaders travel from all over the continent to survey the market, find new suppliers and place orders. With its focus on personal interactions, Holz-Handwerk serves as the primary meeting point for key players in the sector.
The trade fair offers an extensive product spectrum that caters to the diverse needs of clients and business partners. From abrasives and adhesives to wood-based materials and woodworking machinery, every aspect of the woodworking process is covered. Here is the full list of all product categories buyers can locate at Holz-Handwerk:
Woodworking Machinery
Electrical & pneumatic tools
Tools, grinding & polishing aids
Finishing equipment and hardware
Software & organisation
Disposal equipment
Fixing equipment & hardware
Components, semi-finished materials, finished components for furniture-making & interior finishing
Wood & wood-based materials
Environmental protection & industrial safety
Holz-Handwerk goes beyond the exhibition itself by organising special shows, demonstrations and competitions that foster a dynamic professional exchange of ideas. These activities provide hands-on experience, allowing participants to witness firsthand what the current generation of tech and equipment is capable of in real-work conditions. What better way to sell your products than show them in action! Additionally, the fair is also complemented by a top-tier conference program, which impresses with a stellar lineup of expert speakers and provides fantastic workshops!
Exhibitors have a lot to gain from a stand Holz-Handwerk, because the event acts as a catalyst for cross-industry collaboration. You have real opportunities to build long-term, fruitful relationships and expand your professional network.
Who Are You Going to Meet?
HOMAG, tapio, BRAUN, MAFELL, FUTECH, Lamello, ASW, BERMARO, LEUCO and Mirka are only some of the excellent exhibitors that regularly showcase their products at the trade fair. Although Holz-Handwerk is more widely known as a stage for German companies, the event has become more international over the years. The majority of exhibitors travel from all over Europe – Finland, Belgium, Austria, the UK, France, the Czech Republic, Hungary, the Netherlands, Italy, Latvia and Sweden. However, China has also made its presence known in the most recent editions.
Carpenters, cabinetmakers, joiners, parquet layers, and other professionals from the wood crafts industry converge at Holz-Handwerk to discover the latest advancements, technologies, and practices in their respective fields. The construction and building industries are the two industries with the most representation at the exhibition centre.
Additional Value of Attending
Holz-Handwerk builds on top of its reputation as a marketplace and procurement platform with its packed support programme. One of the highlights is the forum "A practical guide to digitisation for craftspeople." Here, industry experts share their knowledge and provide information on various aspects of digitization that are relevant to craftspeople, who might otherwise be missing out on solutions to take their work to the next level.
Topics covered include improving efficiency and productivity, effective employee management and leadership, as well as optimising collaboration and communication with customers. This forum serves as a valuable resource for craftspeople looking to harness the power of digital tools and technologies to enhance their businesses. Industry 4.0 has already arrived. Now is the time to harness it!
Another important aspect of Holz-Handwerk is its focus on training, education and careers in the woodworking trade. The HOLZ-HANDWERK CAMPUS and the newly introduced JobBoard serve as central platforms for showcasing training and further education opportunities in the industry. Technical colleges, universities and master schools present their courses in order to give an accurate representation of the different educational paths and career options available to those who want to break into the industry.
Past editions
HOLZ - HANDWERK 2022
12.07.2022 - 15.07.2022
How to get to HOLZ - HANDWERK

On Foot
Nuremberg Airport – not advisable
Nuremberg Central Station – 1 hr via Allersberger Strasse

By Car
Nuremberg Airport – 30 mins via B4R
Nuremberg Central Station – 10 mins via Münchener Strasse

By Public Transport
Nuremberg Airport – 30 mins via U-Bahns U2 and U1
Nuremberg Central Station – 10 mins via U-Bahn U1