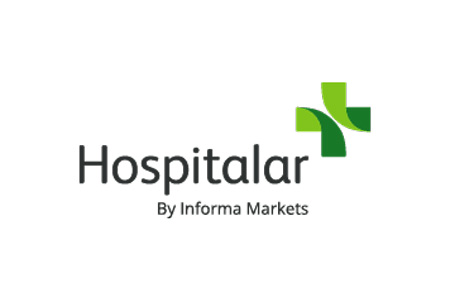 Hospitalar
São Paulo, Brazil
Book Hotel Online for Hospitalar
Book Now
The Latest News on COVID
Medical personnel and experts in South America will not have to wait long to meet face to face as Hospitalar 2024 will be held in person. Informa Markets were pleased with the results of the face-to-face 2023 edition. The official dates for the latest edition have been set for 21.05.2024 to 24.05.2024. São Paulo Expo Exhibition & Convention Center will implement all necessary COVID-19 protective measures. The health and safety of all attendees is the top priority. The upcoming edition will be organised in compliance with the AllSecure health and safety standard. Attendees should note that the country has travel restrictions. Therefore, they will be asked to present upon arrival documents such as vaccination passports.
A Brief Overview of Hospitalar
South America proves itself to be one of the fastest growing medical markets in the world, which makes Hospitalar one of the best business platforms for distributors and suppliers to reach a wide audience. The international trade fair is a source of new technologies and solutions for hospitals and other health facilities. Hospitalar is known for its multi-sector approach as it unites all related sectors under one roof and a rich and involved support programme.
Regardless of your budget, GETA ltd is ready and able to find you the most affordable hotel rates during Hospitalar. Whatever your needs may be, our team meets them and creates the perfect business trip experience. How many people travel in your group, we'll find the right hotel rooms close to the São Paulo Expo Exhibition & Convention Center. GETA ltd is a veteran in providing hotel accommodation for trade shows and has sent thousands of exhibitors all over the world. Tap into our large network of hotels, hostels and apartments in São Paulo and enjoy excellent savings. Your hotel reservation can be booked within hours! Plus, we offer bonus travel services such as airport transfers and booth construction.
Why Your Visit Is Worth It?
Hospitalar is an excellent cross-border platform for purchasing and networking. Professionals buy tickets to scope out new innovations as well as do their annual purchasing. Sales are the engine that drives Hospitalar, which makes your presence a worthy investment. Attending pays for itself in the number of highly qualified sales leads. Editions generate a lot of attention and you can see this best in the attendance:
1200+ international exhibiting brands

70+ countries

35 simultaneous events

670 speakers

90,000+ international trade visitors
Industry Relevance
Hospitalar is a go-to event for suppliers and buyers, because it makes it a point to cover the entire medical and health value chain. It's a leader in technological innovation in South America since 1994 as well as a hub for experts and medical engineers to showcase their new findings. The support program is not to be missed! You have a lineup of terrific speakers across technology, innovation, home care, management, clinical engineering and rehabilitation. Between discussions, live demos and workshops, you'll get an in-depth understanding of current medical trends.
The trade fair takes place every year at São Paulo Expo Exhibition & Convention Center. The product portfolio has every major product group – furniture, utensils, electromedical equipment, orthosis, prosthetics, rescue equipment, ambulances, vehicle converters, consumer goods, personal care, components, air conditioning and laundry. The exhibition hall is divided into the following sectors: Equipment; IT; Facilities, Infrastructure & Architecture; Diagnostics & Laboratory; Rehabilitation, Home Care & De-hospitalization; Disposables & Orthopedics, and International Pavilions.
Hospitalar is the right platform to gain recognition and visibility for your products. Now that we're in the post-pandemic era, medical trade fairs perform a special new role. They reflect how we're handling the pandemic and how to deal with the new normal. For many buyers, Hospitalar is the best option to source new supplies and exchange experience with peers face to face.
Who Are You Going to Meet?
Exhibitors are coming from all sectors. You have distributors and suppliers of hospital equipment and medical technology, but also medications and hospital pharmacies, furniture, uniforms, post-operative recuperation and specialised medical literature. Some names you'll encounter include LEPU Medical, MediTeQ, Nippon Chemical, NEOS, TANIS TECHNOLOGIA as well as VHMED.
In terms of the audience, you mostly have access to Brazil natives followed by South American countries. European and Asian countries also have some representation. In total, there are 28 international pavilions – Germany, Canada, Belgium, Argentina, Chile, China, Austria, Korea, Denmark, Egypt, Spain, India, Finland, Italy, France, Pakistan, Uruguay, Malaysia, Peru, Mexico, Thailand, Portugal, Taiwan, Turkey, Norway and the UK.
Professionals are also employed at all levels in healthcare – doctors, nurses, hospital officers and managers, laboratory and practice technicians, hospital input manufacturers, distributors, healthcare facilities and institutions. Thanks to the fantastic informational program, Hospitalar is also a top destination for medical students, who are just about to enter the workforce.
Additional Value of Attending
New companies and startups are more than welcome to share their groundbreaking work. There's specific areas in the equipment sector for new product launches, demonstrations, and presentations. You can sit through free lectures that help you take note of the emerging technological trends that will shape the market in the near future. This area helps new companies meet with relevant buyers and investors, who are looking for innovative solutions.
The information programme is not to be missed. All in all, there are over 30 congresses and forums that cover all relevant topics. Perhaps the best known events here include the International Digital Forum, HIMSS@Hospitalar and International Health Services Congress. Though that's far from the only content you're able to consume. Organisers have taken a direct step into creating digital content as part of a hybrid approach.
Ever since the pandemic, you're able to sign up for Hospitalar Hub, which is the digital platform available to all attendees. The hub enables participants to continue their conversations after the in-person show ends and do business around the year. As a networking tool it's unrivalled as it holds the information about every single visitor and how to get in touch with them. This is a valuable function as it cuts down on time spent processing sales leads after you return home from the live edition. Plus, you're able to better prepare for the upcoming edition and connect with specific people before you commit to attend.
Perhaps the best use for the hub is to continue receiving top-tier content. Organisers provide a steady stream of digital only events between physical editions. Most recently this includes a keynote speaker panel on the topic of the voice of Health in the Political Scenario; and a debate on the topic of "ESG and the impact of financial sustainability on business in the health sector." You will hear from experts working at the top of their respective sectors.
Past editions
Hospitalar 2023
23.05.2023 - 26.05.2023
Hospitalar 2022
17.05.2022 - 20.05.2022
Hospitalar 2021
18.05.2021 - 21.05.2021
Hospitalar 2020
19.05.2020 - 22.05.2020
Cancelled because of COVID 19
Hospitalar 2019
21.05.2019 - 24.05.2019
How to get to Hospitalar

On Foot
Congonhas-São Paulo Airport - not advisable
Luz Station – not advisable

By Car
Congonhas-São Paulo Airport – 15 min via Av. dos Bandeirantes
Luz Station – 30 min via Corredor Norte-Sul

By Public Transport
Congonhas-São Paulo Airport – not advisable
Luz Station – not advisable