IAA Commercial Vehicles Hannover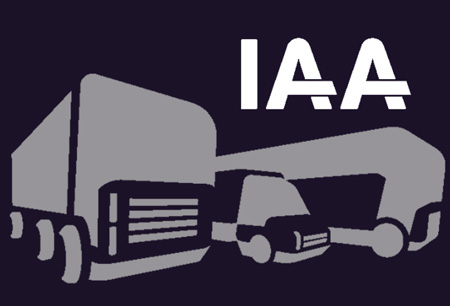 IAA Commercial Vehicles Hannover
Germany , Hannover
Book Online for IAA Commercial Vehicles Hannover
Book Now
Covid-19 Event Update
In early 2020, organisers officially cancelled IAA Commercial Vehicles and announced that the international trade fair will resume its usual biannual schedule in September 2022 (20.09.2022-25.09.2022) at Messe Hannover in Germany. The event will also have a press-exclusive day on 19.09.2022. Visitors can expect first-rate coronavirus preventive measures. The prevention plan will include the 3G entry policy. As a result of this regulation, attendees should note the following:
Pre-registration is required for fair attendees. They also must show a valid ticket or badge, as well as their ID and a 3G document, on the day of their attendance. Negative test results, proof of recovery, and immunisation passports are examples of 3G documents. Participants should take into account that negative test results will expire in 24 hours and will need to be renewed. A PCR or rapid antigen test can be performed on-site at the specialised testing centre to reinstate such a 3G document. At least two doses of an EU-approved vaccine must be included in an immunisation passport. The 3G documents must be presented upon entry into Germany due to the instated travel bans.
A Brief Overview of IAA Commercial Vehicles Hannover
IAA Commercial Vehicles brings together the leading manufacturers and suppliers of the commercial automotive industry to the world's biggest mobility fair that is part of a century-long legacy as the offshoot of IAA Cars. Staged in Hannover, Germany, the international trade show explores innovations across automation and electric mobility, all the whole showcasing the most advanced commercial vehicles to interested buyers.
The surefire way to success is thinking strategically about your hotel accommodation for the IAA Commercial Vehicles edition coming up. Turnout is usually impressive so you will be competing for the best hotels in Hannover with thousands. GETA ltd takes charge over your business travel arrangement and secures you bookings for IAA within your budget and near Messe Hannover. Not to mention, your hotel will offer great access to public transport.
Why Your Visit Is Worth It
Much like its parent motor show, IAA Commercial Vehicles enjoys interest from all over the world and the most recognized companies and professionals in the automotive industry. Last edition managed to generate:
2000+ international exhibitors;
250,000+ international trade visitors and members of the general public.
That's the exact kind of exposure you need to grow your market share and keep yourself updated on all the new developments in your specific sector.
Industry Relevance
IAA Commercial Vehicles Hannover is directly tied to the International Automobile Exhibition IAA, which has been active for over 100 years. However, this trade show emerged as its own entity in 1992 with its inaugural edition and developed its own focus on mobility, transport and logistics. Both events take place every two years, but they alternate between odd and even years. IAA Commercial Vehicles takes place every even year and offers the newest in vehicles, equipment and systems of freight and passenger transport. The event generates a lot of business, but at the same time it's a hot bed for advancements and cutting-edge engineering. One of the most fascinating processes to observe here is how trucks are at the forefront of greener technology and the adoption of alternative drive systems.
Who Are You Going to Meet?
IAA Commercial Vehicles gives space for manufacturers from the entire spectrum of commercial vehicles to exhibit – buses, trucks, containers, lorries, special cars, trailers, car bodies, transport logistics, workshop equipment and maintenance and repair. The majority of exhibitors and visitors are German in origin. As far as who visits, the answer is complicated as the show creates spaces to talk about aerodynamics, safety, lightweight and long trucks. Lectures and presentations run the entire program and the current topics of interest include Efficiency in Road Transport, Financial services in the commercial vehicle business and Recent developments in the law of dangerous goods.
Past editions
IAA Commercial Vehicles Hannover 2020
24.09.2020 - 30.09.2020
Cancelled because of COVID 19
IAA Commercial Vehicles Hannover 2018
20.09.2018 - 27.09.2018
280,000+
SQ M of Exhibition Area
IAA COMMERCIAL VEHICLES HANNOVER 2016
22.09.2016 - 29.09.2016
270,000
SQ M of Exhibition Area
How to get to IAA Commercial Vehicles Hannover

On Foot
from Hbf ~35 min with a bike
1h 20 min bike ride

By Car
From Haptbahnhof there are ony 20 to 30 min with a car
From Hannover Aiport via A2 for 30 min

By Public Transport
From Hbf - S4 to Messe Hanover/Laatzen for 23 min OR take U1, U2 or U8 for 30 to 40 min
From Hannover Aiport take S5 to Hbf and then U8 to Hannover, Messe/Nord (1h 10 min)
Hotels
Venue