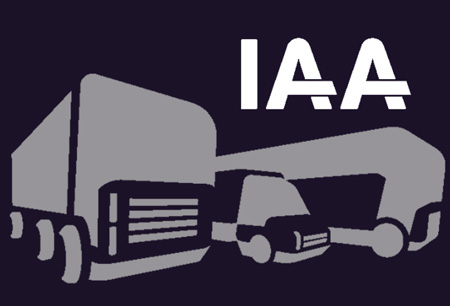 IAA Transportation
Hannover, Germany
Book Hotel Online for IAA Transportation
Book Now
Event Update
Organisers officially announced that the international trade fair will resume in September 2024 (17.09.2024-22.09.2024) at Messe Hannover in Germany. At present, Messe Hannover does not have strict Covid-19 safety precautions in place because of the removal of the related domestic restrictions in Germany. Such a change has occurred as a result of the improving pandemic situation, which has also prompted the removal of the travel restrictions.
A Brief Overview of IAA Transportation Hannover
IAA Transportation brings together leading manufacturers and suppliers of the commercial automotive industry to the world's biggest mobility fair that is part of a century-long legacy as the offshoot of IAA Cars. Held in Hannover, Germany, the trade show explores innovations across automation and electric mobility. The format gives opportunities for manufacturers to showcase the most advanced commercial vehicles to interested buyers. With a brand-new look and concept, this international event truly leans into technological transformation.
Book your hotel rooms during IAA Transportation today and save on your travel expenses in a big way. GETA Ltd works with trustworthy hotels, hostels, and apartments all over Hannover and accommodates every budget. Whether you prefer economy accommodation for trade shows or want to splurge a little, GETA ltd finds the perfect deal close to Messe Hannover. You won't spend excess time in commutes. Complete your hotel reservation for IAA Transportation within a single day, and complement it with one of our many bonus services for a comprehensive experience at the trade show.
Why Your Visit Is Worth It?
Much like its parent motor show, IAA Transportation enjoys interest from all over the world, and that translates to opportunities to penetrate markets near and far. The most recognized brands and professionals in the automotive industry attend the duo of events. Their primary aim is to buy. Last live edition generated:
2000+ international exhibitors;
250,000+ international trade visitors and members of the public.
That's the exact kind of exposure you need to grow your market share and keep yourself updated on all the new developments in your specific sector.
Industry Relevance
IAA Transportation Hannover is directly tied to the International Automobile Exhibition IAA, which has been active for over 100 years. However, this trade show emerged as its own entity in 1992 with its inaugural edition and developed its own focus on mobility, transport, and logistics.
Both motor shows take place every two years, but they alternate between odd and even years. IAA Transportation takes place every even year and offers the newest in vehicles, equipment, and systems of freight and passenger transport. Since the pandemic, organisers had the time to rethink and retool the event format. In 2022, IAA Transportation's concept will be expanded to fully embrace the major changes in the world of mobility.
The motor show consistently generates a lot of business, and has been a hotbed for advancements and cutting-edge engineering. One of the most fascinating processes to observe here is how trucks are at the forefront of greener technology and the adoption of alternative drive systems. This will now become the focus at IAA Transportation. The goal now becomes to reimagine the world of transportation and logistics in order to achieve the Paris climate targets by 2050. This means a push towards new infrastructure, connectivity, climate-neutral and technological transformation across all related sectors. That's what makes IAA Transportation such an exciting new frontier.
Who Are You Going to Meet?
IAA Transportation gives space for manufacturers from the entire spectrum of commercial vehicles to exhibit – buses, trucks, containers, lorries, special cars, trailers, car bodies, transport logistics, workshop equipment and maintenance and repair. The majority of exhibitors and visitors are German in origin. As far as who visits, the answer is complicated as the show creates spaces to talk about aerodynamics, safety, lightweight and long trucks. Expanding the concept has sparked a lot of interest among future decision-makers, global players and up-and-coming companies to make the trip to Hannover and participate in building a greener future together.
Additional Value of Attending
There's quite a lot to enjoy and gain from your participation at IAA Transportation. The conference has to be one of the biggest draws. It's considered the largest think tank in the transportation and logistics industry, so you know the insights and expertise being shared come from the highest level of professionals. Aside from the valuable information made available during the sessions and the discussions, you're able to come face to face with important players.
If you prefer a little more excitement, IAA Experience gives visitors the opportunity to engage with new technologies and vehicles fully. The interactive formats allow customers to not just see, but handle the machines. The realistic test tracks simulate real work conditions. You certainly do not want to miss out on the Driving Stage and its entertainment programme, or the incredible fun that's the "Plug and Play Campus".
Investing in new talent is always a priority and now IAA Transportation has a fully developed area for companies to seek out new potential employees – IAA Career. Everyone is welcome and there's something for everyone whether they are a junior employee, young professional and trucker or a trained specialist working in the fields of IT, mechanical engineering and automotive and electrical engineering. IAA Career connects talent to major companies in the logistics and transport sector in a dynamic setting. You can see prospective hires in regular flows thanks to the Career Guided Tour, which takes place every day.
Past editions
IAA Transportation 2022
20.09.2022 - 25.09.2022
IAA Commercial Vehicles Hannover 2020
24.09.2020 - 30.09.2020
Cancelled because of COVID 19
IAA Commercial Vehicles Hannover 2018
20.09.2018 - 27.09.2018
280,000+
SQ M of Exhibition Area
IAA COMMERCIAL VEHICLES HANNOVER 2016
22.09.2016 - 29.09.2016
270,000
SQ M of Exhibition Area
How to get to IAA Transportation

On Foot
from Hbf ~35 min with a bike
1h 20 min bike ride

By Car
From Haptbahnhof there are ony 20 to 30 min with a car
From Hannover Aiport via A2 for 30 min

By Public Transport
From Hbf - S4 to Messe Hanover/Laatzen for 23 min OR take U1, U2 or U8 for 30 to 40 min
From Hannover Aiport take S5 to Hbf and then U8 to Hannover, Messe/Nord (1h 10 min)