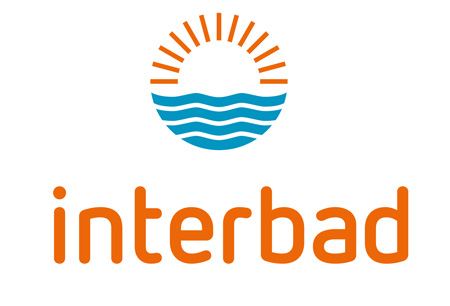 interbad
Stuttgart, Germany
Event Update
Due to the success of the previous edition, the organisers have decided to host the forthcoming edition. Interbad 2024 will take place in person between October 22nd and October 24th, 2024. The event will be held as a face-to-face exposition at Messe Stuttgart. The venue will not have stringent Covid-19 prevention measures in place.
A Brief Overview of interbad
interbad is a gateway to the world of swimming pools, saunas and luxury spas. The international fair takes place in Stuttgart, Germany, for four days and attracts a variety of visitors from hotels to fitness centres, sports facilities and operators of swimming pools. What makes interbad so special is the efficient mix of a trade fair, a Congress and an attractive support programme. Thousands of trade visitors make their way to Messe Stuttgart to learn about emerging trends, discover the next generation of products and gain insights into the current state of the industry. Exhibitors win big in qualified sales leads.
GETA ltd makes business travel easy and affordable. We have sent exhibitors to every major city in the world and are experts when it comes to booking hotel reservations. Trust in our network of hotels, hostels and apartments in Stuttgart to find the top hotel rates during interbad. Do you want nothing but high-end accommodation? Or do you need to cut costs? We tailor your hotel booking to your exact specifications. Make savings and enjoy staying within minutes from Messe Stuttgart. You're also close to bus stops and train stations. Once you've booked a hotel for interbad, it's time to look into our other services.
Why Your Visit Is Worth It
Exhibiting at interbad is a smart investment in your business, because it's a reliable procurement platform with broad international appeal. You'll get back all expenses on the first day and penetrate faraway markets with limited difficulty. Product launches are high performers and it's common to see companies wait until interbad comes along to release new products. The last pre-pandemic edition of the event did incredibly well. Here are the key data points:
400+ international exhibitors from 28 countries showcase
14,000+ international trade visitors from 62 countries are present
35,000+ square metres of exhibition space is used
90+ talks, workshops and panel discussions
Industry Relevance
interbad is a biennial exhibition for swimming pools and spa facilities that has been going on since 1966 – the infancy of the wellness industry as a modern, commercial market with potential to make money. Held in Stuttgart, it also holds the distinction of the leading European trade fair thanks to generous support from the German Association for the Recreational and Medicinal Bath Industry.
The exhibition space is dedicated to the entire product spectrum – anti-aging treatments, pool technology, sauna accessories, sauna equipment, fitness equipment, healing methods, massage, massage tables, medical treatments, accessories for medical baths, bathrooms equipment, saunas. The list goes on. It's this fact that cements interbad as the trade fair with the largest product range compared to any other event in the entire world. Effectively, interbad functions as a go-to place for buyers to make all their purchases in one place. As such, you can see all of the hottest trends in designs, materials and function at interbad.
Outside the purely business dimensions of the fair, interbad hosts a very successful conference for the spa industry that examines possible futures for the industry and also pinpoints the trends about to gain popularity worldwide. This is where interbad shines brightest as it's at the heart of many of the most important conversations.
The pandemic and now energy crisis as a result of the ongoing war have created many obstacles for the sauna and wellness industries as a whole. In Germany, we've seen many closures during the last two years and the spiking energy prices puts additional strain on saunas as a whole. Those two problems will be further addressed in person and the main topics will be energy efficiency and sustainability. You can only stand to benefit from all the knowledge and expertise being shared.
Who Are You Going to Meet?
Germany has a long tradition of spa culture so it's not surprising to see a higher concentration of local companies and trade visitors. Nevertheless, interbad is steadily gaining traction with a lot more geographical regions as the number of foreign visitors swells up to 27%. The countries in the lead are Switzerland, Austria, Russia, the Czech Republic, Belgium, Italy and the Netherlands.
As far as professional backgrounds go, interbad draws in architects, planners and experts from the swimming pool construction and trade along with operators of private and public swimming pools, sports venues and hotels that offer wellness packages. A third of all visitors either own or manage a company, while close to 90% reported that they have a say in company purchases.
Additional Value of Attending
The two main information events everyone anticipates every edition are the DGfdB Congress (for pool and bath technology) and the International Sauna Congress (specifically focused on the sauna industry). These congresses always guarantee an impressive lineup of speakers, who talk at length about trends, ideas and challenges. The level of exchange of information and expertise makes them a rich source of knowledge and inspiration. You get speakers from all over the world to give their unique perspectives.
Aside from capturing the attention of visitors with your exhibition booth, you can meet with a lot more potential clients by taking part in the matchmaking event. There's no charge associated with attendance and the event is even open to companies not participating in interbad in any way. If you are strapped for cash to rent exhibition space, this is the tool for you. Each one-on-one meeting runs for 20 minutes, giving you ample time to form a real connection and present your products in great detail. The great thing about the matchmaking platform is that you can participate remotely and host video meetings at the designated time.
Past editions
interbad 2022
25.10.2022 - 28.10.2022
39%
of exhibitors were from abroad
1,700
of visitors were from abroad
interbad 2021
22.09.2021 - 23.09.2021
interbad 2020
27.10.2020 - 30.10.2020
Cancelled because of COVID 19
INTERBAD 2018
23.10.2018 - 26.10.2018
35,000
SQ M of Exhibition Area
INTERBAD 2016
27.09.2016 - 30.09.2016
35,000
SQ M of Exhibition Area
How to get to interbad

On Foot
Stuttgart Airport - 7 mins via Flughafenstrasse
Stuttgart Hbf – not advisable

By Car
Stuttgart Airport - 1 min via Flughafenentlastungsstraße
Stuttgart Hbf – 20 mins via B27

By Public Transport
Stuttgart Airport - not available
Stuttgart Hbf - 40 mins via S-Bahn S2 or S3