interbad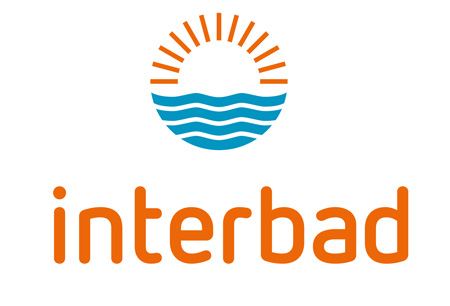 interbad
Germany, Stuttgart
A Brief Overview of interbad
interbad grants you access to the world of luxurious swimming pools, saunas and spas. The international expo takes place in Stuttgart, Germany, for four days and attracts a variety of visitors from hotels to fitness centres, sports facilities and operators of swimming pools. Thousands gather to stay on top of the current and emerging trends, so be sure to remain ahead of the crowd and win big with valuable contacts and lucrative deals.
GETA ltd makes sure your business travel booking exceeds all your expectations. We ensure your stay is as comfortable as possible with a hotel that is priced well. We have a database of hotels in all price ranges and make hotel accommodation for trade fairs no matter how big your company is. We also seek out hotels close to Messe Stuttgart to save you time on a commute and have access to local transportation.
Why Your Visit Is Worth It
Business intertwines with knowledge and expertise at interbad, making the expo one of the best and biggest in the world for spa facilities and swimming pools. Not only is the ration of trade visitors to exhibitors in your favor, but you also benefit from an amazing support program:
400+ international exhibitors from 28 countries showcase;
14,000+ international trade visitors from 62 countries are present;
35,000+ square metres of exhibition space is used;
90+ talks, workshops and panel discussions.
Industry Relevance
interbad is a biennial exhibition for swimming pools and spa facilities that has been going on since 1966 – the infancy of the wellness industry as a modern, commercial market with potential to make money. Held in Stuttgart, it also holds the distinction of the leading European trade fair and for a reason. Exhibition space is dedicated to the entire product spectrum – pool technology, sauna accessories, sauna equipment, anti-aging treatments, fitness equipment, healing methods, massage, massage tables, medical treatments, accessories for medical baths, bathrooms equipment, saunas and more. Outside the purely business dimensions of the event, interbad hosts a very successful conference for the spa industry that examines possible futures for the industry and also pinpoints the trends about to gain popularity worldwide.
Who Are You Going to Meet?
Germany has a long tradition of spa culture so it's not surprising to see a higher concentration of local companies and trade visitors. Nevertheless, interbad is steadily gaining traction with a lot more geographical regions as the number of foreign visitors swells up to 27%. The countries in the lead are Switzerland, Austria, Russia, the Czech Republic, Belgium, Italy and the Netherlands. As far as professional backgrounds go, interbad draws in architects, planners and experts from the swimming pool construction and trade along with operators of private and public swimming pools, sports venues and hotels that offer wellness packages. A third of all visitors either own or manage a company, while close to 90% reported that they have a say in company purchases.
Past editions
interbad 2020
27.10.2020 - 30.10.2020
Cancelled because of COVID 19
INTERBAD 2018
23.10.2018 - 26.10.2018
35,000
SQ M of Exhibition Area
INTERBAD 2016
27.09.2016 - 30.09.2016
35,000
SQ M of Exhibition Area
How to get to interbad

On Foot
Stuttgart Airport - 7 mins via Flughafenstrasse
Stuttgart Hbf – not advisable

By Car
Stuttgart Airport - 1 min via Flughafenentlastungsstraße
Stuttgart Hbf – 20 mins via B27

By Public Transport
Stuttgart Airport - not available
Stuttgart Hbf - 40 mins via S-Bahn S2 or S3
Hotels
Venue